The Inc. 5000 List is Inc. Magazine's data-driven list of the nation's fastest-growing private companies. Companies are ranked according to revenue growth from 2018 to 2021. To qualify, a company must have been generating revenue by March 31, 2018.
Congratulations to three of our portfolio companies, Branch, Dispatch, and WithMe (formerly known as PrintWithMe) for making the Inc. 5000 List! Being recognized is an honor and we are proud of each of these teams. Their execution has proven itself. All 2022 Inc. 5000 companies combined, the total revenue reached $317.6 billion, the median growth was 230%, and 1,179,282 jobs were created.

#220 Branch is a mobile-first technology that helps hourly workers get ahead financially. Over the last seven years, CEO and founder Atif Siddiqi has seen tremendous success. The team's hard work has resulted in exponential growth over the past three years hitting 2,417% revenue growth. In 2016, Branch relocated from Los Angeles to Minneapolis after being 1 of 10 companies chosen for the Techstars+Target accelerator program. Expanding into Fintech in 2019, they became the first earned wage access provider to make EWA free. Domino's was a crucial partnership in 2020, providing their employees with same-day, cashless payment of tips, mileage reimbursement, and wages. In August 2021, Branch secured a funding partnership with NB worth 500M to continue growing their EWA and payment solutions business. In March 2022, they raised an additional $75M in a Series C funding round. Celebrating yet another milestone two weeks ago with the introduction of the new Uber Pro Card powered by Branch which transforms the driver experience with new payment innovations, rewards and tools. Branch is pioneering innovation in Fintech and we are excited for the milestones to come.


#671 Dispatch is a business-to-business delivery platform for the industrial distribution segment. Dispatch has been on the media's radar since their start. CNBC did not miss a beat when they recognized Dispatch in their article, 100 of the World's Most Promising Startups to Watch in 2019. Dispatch rose to the occasion with 935% growth during the past three years. Forbes took notice and ranked them 5th on America's 10 Best Startup Employers 2020. The company was ranked #6 again in 2021. From 2019 to 2020, they expanded their national reach to 30 U.S. markets. Raised an $11.15 million Series B funding round in July of 2020 while also receiving an Inno-on-Fire Award. In January 2021, the company launched a new SaaS product–Dispatch Connect, an enterprise delivery management software with real-time delivery updates, automatic updating digital delivery routes, overflow management and other features. CEO, Andrew Leone, was a 2021 E&Y Entrepreneur Of The Year Finalist!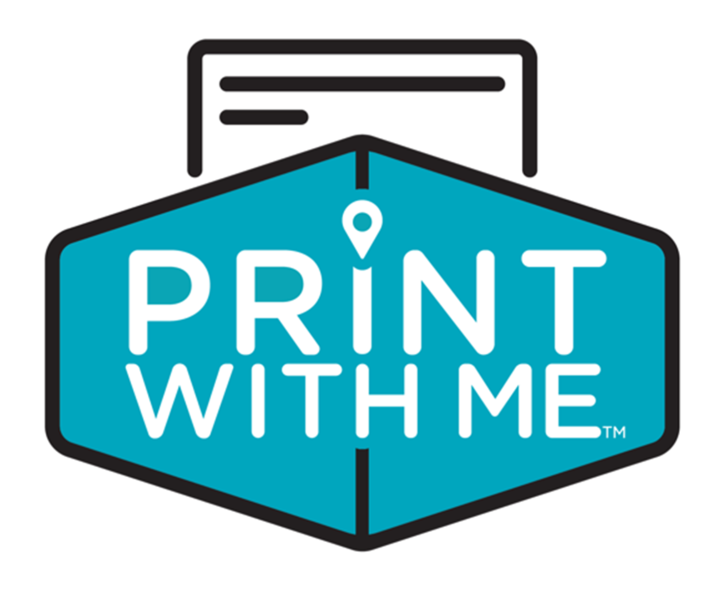 #1,371 WithMe is the parent company of PrintWithMe and SipWithMe. Their mission is centered on bringing high-quality convenience to you, whenever you need it. PrintWithMe is a self-serve, wireless printer station. SipWithMe is an innovative and cost-effective way to serve locally roasted premium coffee. Both companies can be found nationwide in retailers, co-working spaces, apartment buildings and more. WithMe experienced 471% revenue growth between 2018 and 2021. 2021 was a critical year for them, WithMe became the parent brand of PrintWithMe and they launched SipWithMe. They also attended 2022 NAA Apartmentalize. We eagerly await the new spaces that WithMe transforms with their unmatched convenience
Most of our portfolio companies are growing very rapidly, but some of the ones that likely would have been ranked very high on this list had they participated would be FactoryFix, SiteKick, Parallax, Inhabitr, and Quicklly. They are all serving fast growing markets with major tailwinds which has led to their explosive growth. FactoryFix is a talent platform that connects manufacturing businesses with skilled workers. At the start of the year, it announced a $10M Series A financing. SiteKick, a streamlined construction management software was recognized on the 2022 BuiltWorlds Smart Jobsites 50 Top List! Parallax is a workforce planning solution using predictive analytics to deliver a shared perspective around resource supply and demand for professional service organizations. Inhabitr, uses AI to make furniture subscription cheaper than owning. Quicklly, an Indian and South Asian grocer has expanded their partnership with Instacart to deliver Indian pantry staples in as fast as an hour. We are proud of the work of our portfolio companies and continue to celebrate all of their wins!
Career opportunities: Branch | Dispatch | WithMe | FactoryFix | SiteKick | Parallax | Inhabitr | Quicklly
Welcome back to the Great North Ventures newsletter! We have a couple of big raises to report, along with updates and job listings from our portfolio.
Branch has raised $75M in Series C funding. With $133M raised to date, Branch has grown 2,000% in the last three years and has had 700% year-over-year platform growth in 2021. Funds will be used to double their headcount from the current 120, and to expand to a second location in Tampa.
Atif Siddiqi, CEO of Branch, joined Rob Weber and Josef Siebert on the podcast before the round was announced. We talked fundraising, deciding when to pivot, and knowing when to call on your mom to bust heads and get your Nintendo games back.
Full episode here: "Execution is King: Interview with Atif Siddiqi"
Dispatch has raised $50M in Series C funding. This is one of our very first investments from Fund I! "Dispatch said it has grown revenue at about 175% year-over-year in each of the past two years and it has doubled its headcount in that time frame."
The round will support Dispatch's expansion into 50 more markets across the country, and enable continued growth of its delivery management software for both customers and drivers.
Y Combinator's latest batch of startups presented this week. Winter 2022 Demo Day had 394 startups presenting to over 1500 investors. This is the first year where every accelerator participant startup received the new standard deal from YC. The deal includes $125k in exchange for 7% equity in the startup, plus a new $375K SAFE note with favorable terms for YC.
The move has garnered mixed reactions with some claiming that microfunds and angels will be pushed out of these deals, and others praising the move as major pressure relief for founders coming out of YC.
What is certain is that the additional $375K will affect seed investors around the world, as top startups won't have to raise immediately out of the program. Of 3650 total YC alumni, 2498 are in the US, and 4 YC alumni in Minnesota: LEAH Labs, Novel, Fanchatter, and Pyrls.
Portfolio News

Omnia Fishing is new to the Great North Ventures portfolio! Read more here: "Omnia Fishing Raises $4 Million"

"Branch raises $75M to help workers get paid faster"

"Logistics startup Dispatch raises $50M, will double geographic presence"

"Inhabitr moves HQ to West Coast, adds key California markets"

"NoiseAware taps Kevin Locraft as CEO"

"Pittsburgh fintech firm partners with The Retirement Learning Center" [IRALOGIX]
135 Open Positions
See all open positions on the Great North Ventures careers page
Dispatch is hiring for 49 positions
Structural is hiring for 1 position

FactoryFix is hiring for 5 positions
TeamGenius is hiring for 6 position
PrintWithMe is hiring for 11 positions
Parallax is hiring for 7 positions
Branch is hiring for 12 positions
Inhabitr is hiring for 3 positions
PartySlate is hiring for 9 positions
Flywheel is hiring for 2 positions
Skillit is hiring for 1 position
NextGem is hiring for 2 positions
Backhouse Brands is hiring for 1 position
Yardstik is hiring for 9 positions
Micruity is hiring for 6 positions
Omnia Fishing is hiring for 11 positions
The University of Minnesota is embracing startup culture across disciplines and producing results in the number of founders, tech talent, and startups. One of the top universities in the country with enrollment regularly over 50k, a system-wide endowment of nearly $4B, and over $1B spent annually on research and development, it's incredibly important for the cultivation of early-stage tech startups in Minnesota and the Upper Midwest. Because of this alignment, Great North Labs engages with the U of M in several ways.
How the U of M is Engaging
John Stavig is a leader in the tech startup community. The managing director of the Gary S. Holmes Center for Entrepreneurship, Stavig teaches entrepreneurship courses and leads the Center. He helped launch one of the first student-run VC funds in the world, Atland Ventures, with David Russick.
Stavig has opened the doors to the Carlson School of Management for events and educational opportunities that benefit both students and startup community members. Great North Labs's Ryan Weber has taught Lean Startup boot camps out of Carlson, at Stavig's invitation, reaching ~50 students with our Startup School. Ryan has also guest lectured in the Applied Technology Entrepreneurship course on conducting market research and fundraising.
MN Cup is elevating the entire startup scene. MN Cup has become the largest statewide startup competition in the country. MN Cup takes no equity, is totally free, and distributes half a million dollars in seed funding to their startup participants. The exposure, funding, and recognition they receive is unparalleled in Minnesota. Some of the biggest startups to come out of the competition are:
Sezzle- 2016 High Tech Division winner
Stemonix- 2016 Grand Prize Winner
Kipsu- 2015 Finalist
75F- 2014 Grand Prize Winner
WhenIWork- 2013 High Tech Division Winner
Foodsby- 2013 Semifinalist
Donors like the Carlson Family Foundation enable Director Jessica Berg to make MN Cup possible. The competition grows bigger every year through their support and efforts. Great North Labs's Rob Weber judges every year in the High Tech division, and can attest to the increasing quality of startups. Great North has invested in two MN Cup alumni to date, Plyo (2018 Student Division Winner) and TeamGenius (2017 Semifinalist).
Atland Ventures provides students real VC experience. Atland is the first-of-its-kind, student-run venture fund, investing in companies that leverage disruptive tech. Originally founded in 2016 by four students, Atland has invested in a dozen companies, including two in the Great North Labs portfolio, Structural and Dispatch. Atland is an independent company, not a student organization, and students can actually see profits from their efforts if the fund succeeds. Their faculty support is from Stavig, David Russick, founder of Gopher Angels, and Raj Singh, Assistant Dean of Undergraduates at Carlson.
The limited partners include some of the most active local early-stage investors, including our partners Ryan and Rob Weber. Rob also serves as a mentor, and has recruited past Atland directors and managing partners to expand on their practical experience by interning at Great North Labs. The experience students gain at a working venture capital fund is a tremendous benefit in an industry that is notoriously hard to get in, and several have gone on to land jobs at startups and venture funds.
The U of M has a proliferation of startup support efforts across disciplines. Venture Builders, Grow North, MIN-Corps, WE at the Holmes Center; the Venture Center, MNBridge, and the Discovery Capital Program at University of Minnesota Technology Commercialization, are among the additional efforts to cultivate and support startups.
One example of the results of this multi-disciplinary collaboration is a startup we recently looked at called Grip Molecular Technologies. Grip is a cutting-edge startup using novel nanomaterials in an electronic biosensor to provide medical diagnostics. Not only are 2 different research scientists on the team from the U of M, but also a marketing executive.
Results by the Numbers
Since 2006, the U of M has launched over 165 startups. They have attracted over $1.15B in capital, and 7 have gone public since 2017. Investors can track U of M startups as they develop, through an online Startup Pipeline.
The U of M is ranked #18 for Global MBA programs in Entrepreneurship, with the largest statewide startup competition in the country, and 260 mentors providing guidance. Countless students have gone on to lead or work in startups.
In the Great North Labs portfolio, startups employ over 63 U of M alumni. That averages to nearly 2 U of M alumni for every startup we have invested in!
Why It Matters
The University of Minnesota is embracing startup culture across disciplines, and is contributing to the growth and development of talent, capital, and support necessary to early-stage startups in the region. This enables digital transformation and innovation across sectors. We are aligned with this approach, and work with the U of M to realize economic value creation in Greater MN, Minnesota, and across the Upper Midwest.
While people and companies capture headlines with big funding rounds, IPOs, and acquisitions, much of the work the U of M is doing is out of the spotlight. The truth is that the university is plugged in and making a difference in the startup ecosystem.
We've seen it firsthand, working with the administrators, the organizations, the faculty, and the students. And with leaders like Stavig, Berg, Russick, and the Carlson Family, the impact is only going to grow.
Forecasts of the economic impact are still developing as the COVID-19 pandemic continues. Mary Meeker (famed for her annual Internet Trends report) released a report on coronavirus trends as an exclusive to Axios. Takeaways from the trends report include the acceleration of digital transformation, the inclusion of more scientists and domain experts, and the broad technological evolution of healthcare.

The report closes on a note of optimism, imagining the positive impacts the pandemic can produce if it brings people together to work for common good, saying, "We also need government, business, and entrepreneurial intervention at scale (deployed logically and effectively) to get to the other side. All must work together to ensure jobs and restart the economy so citizens have confidence they can work, have sufficient safety nets and take care of themselves, families and loved ones".

Business and Entrepreneurial Intervention
Government intervention in the crisis is well-covered in the news (and in our last newsletter). As far as business and entrepreneurial intervention are concerned, Great North Labs has been busy. Our team has scaled up charitable giving to organizations. Our portfolio companies are responding in a variety of impactful ways. Our fund has continued investing in promising startups.
Nonprofits and other organizations that depend on events and donations are hurting at this time. One organization we support is the CentraCare Foundation, who is raising a COVID-19 Emergency Response Fund at this time. If you are interested in supporting them, donate before May 30th and your donation will be doubled due in part to a donation from our managing partners Rob and Ryan Weber.
People are mobilizing to help each other and fight the pandemic together. Our portfolio companies are active in the fight. Dispatch, Clinician Nexus, 2ndKitchen, and PrintWithMe have been supporting local businesses, supporting medical staff, and sourcing necessary supplies. You can read about their exploits, and more about charitable giving, in this recent article.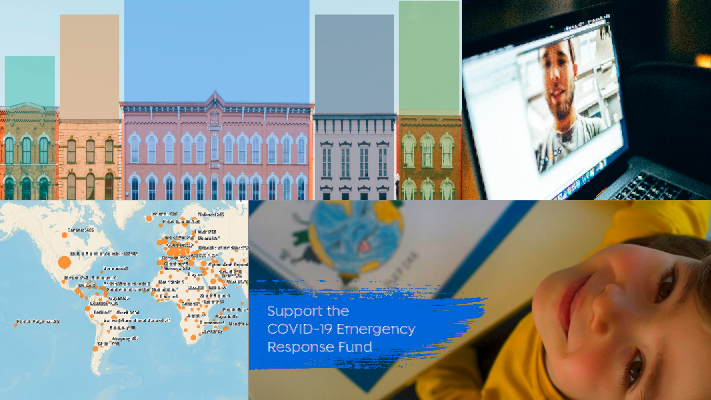 While Great North Labs has closed two unannounced deals since early March, it is no secret that venture investing overall has slowed down. Managing Partner Rob Weber shared his short- and long-term forecasts with MinneInno in a recent article about the effects of COVID-19 on VC.
"The bar for getting funded will certainly be even higher given the market turmoil, but should not deter founders from trying to raise altogether if they think they are VC ready," Weber said. "Long term, I continue to remain very bullish on Minnesota and other Midwest-based startups."
Founders Survey
Speaking of founders who are ready for VC investment, we are seeking anonymous responses from startup founders and co-founders on your awareness and opinions of early-stage investors in the region. If you are a startup founder in one of the following states: MN, IA, IL, WI ND, SD- please take our survey!
We value your opinions, and are providing completed survey respondents with a $10 Amazon e-gift card. E-gift cards are delivered by email, and can be used to credit your Amazon account for future use, or used for an immediate purchase.
Events
Due to public health and safety considerations, many events mentioned in previous newsletters have been rescheduled or canceled, including the Great North Labs Startup Summit 2020. Originally planned for August 27th, this year's in-person conference has been canceled. We are exploring options for virtual events, and will keep you updated on changes.
Here are some virtual events that will still be held.

May 7th is the E1 Ignite Cup Pitch Competition, hosted by Red Wing Ignite and their E1 Southeast Minnesota Partners. First place becomes an automatic MN Cup semi-finalist! Plus $500 cash from Great North Labs, 30 min. mentoring sessions from each judge, and a spot in the Startup School cohort from ILT Studios. Ryan Weber will be speaking.
May 14th is gener8tor's Lunch & Learn: VC and Fundraising Today. Rob Weber will be speaking along with Ann Winblad (Founding Partner, Hummer Winblad Venture Partners) and Sean Higgins (CEO, BetterYou) about the VC and startup financing future, post-COVID.
May 15th is Walleye Tank: COVID-19 Showcase. Walleye Tank events are generally pitch events, but this one is in showcase format, with a focus on coming together to support COVID-19 solution initiatives. The showcase will highlight Minnesota innovators and community leaders stepping up to COVID-19 challenges. MN DEED Commissioner Steve Grove will speak, and 12-15 innovators and community leaders will tell their stories. The audience will be presented with various opportunities to help each of the leaders such as providing connections, mentoring, or funds.
June 23-25th is Collision. Described by Politico as "The Olympics of Tech", this massive annual tech conference is going virtual this year. With SXSW canceled this year, this may be the top tech event of 2020 after CES. Ticket prices go up today!
Portfolio News

In response to COVID-19, Inhabitr has postponed pickups when necessary, increased sanitation for pickups, and offered contactless delivery. Inhabitr is also offering cleaning supplies to customers for delivery alongside their furniture rental. Featured in this article, "DTC, subscription companies step up sanitation practices in answer to COVID-19", CEO Ankur Agrawal shared how Inhabitr is helping local furniture businesses, ""Since the next 90 to 100 days will be dark for most local stores, the subscription model gives them an opportunity to stay afloat."

2ndKitchen's new contactless delivery product for breweries, 2Go, was mentioned in this article.

PrintWithMe was profiled by AmericanInno in the article "Need to Print? This Startup Will Deliver Documents to Your Door".
Job Board
Dispatch is hiring a Director of Sales, Senior Manager of Enterprise Sales, Business Development Rep, Software Engineering Manager, UX Design Manager, Product Owner, QA Engineer, Senior Software Engineer, and Senior UX Designer in Bloomington, MN.
FactoryFix is hiring a Team Lead – Full Stack Developer, Full Stack Developer, and Infrastructure Developer- DevOps in Madison, WI; a Recruiter, and Business Development Rep in Chicago, IL.
TeamGenius is hiring a Customer Success Associate in Minneapolis, MN.
PrintWithMe is hiring a Regional Sales Director on the East Coast; a Software Engineer, Summer Strategy Intern (MBA), and Summer Strategy Intern (undergraduate) for Remote work.
Parallax is hiring a Customer Success Specialist, and Growth/Customer Acquisition in Minneapolis, MN.
Branch is hiring a Revenue Operations Manager, and Sales Development Rep in Minneapolis, MN.
NoiseAware is hiring a COO, VP of Global Sales & Account Management, Product Marketing Manager, UI/UX Designer, Account Manager, and Customer Advocate in Dallas, TX.
With unemployment soaring, small businesses shuttering, and even some large chains withholding rent, the effects of the COVID-19 pandemic are reverberating through our communities. Many people wait on relief from the government in the form of stimulus payments and unemployment benefits. Businesses scramble to secure emergency loans, payroll support, and new ways to gain revenue. Oftentimes lost among other dire news is the plight of nonprofits and charities, who languish as donations dry up and revenue-producing events are put on hold.
Cash and Equity Giving
Jack Dorsey's $1 billion equity pledge is an eye-catching reminder of how important it is to support these causes and organizations now if you are able to. Many are dependent on revenue from events that can't happen and donations from disposable income that has evaporated. Our Founders Pledge is built on the idea of baking giving into your venture as part of your short-term and long-term financial plans, to support your community, and to support the organizations that support you with a mix of cash and equity giving.
One nonprofit that can use your support at this time is the CentraCare Foundation. From now until May 30th, your donation to the COVID-19 Emergency Response Fund will be doubled, due in part to a gift from our partners Ryan and Rob Weber.
Time and Effort Giving
During this time many businesses and leaders have risen to the challenge to support their communities through non-cash/non-equity donations. Our portfolio companies are also active in the fight, supporting local businesses, hospitals, and healthcare workers on the frontline. Here are four examples of their work.
1. Dispatch launched same day delivery for local businesses. This service aims to help alleviate supply chain difficulties during the pandemic
2. 2ndKitchen launched a new service to offer delivery for bars and breweries. This is a lifeline for these businesses when they have to be closed, with 2go allowing bars and breweries to sell beer, food, and merchandise for pickup or delivery- for free.

Clinician Nexus partnered with MN COVIDsitters to provide the technology platform that connects volunteer medical students with healthcare workers to provide free childcare during the pandemic.
4. PrintWithMe is holding a Face Mask Drive. The face masks, unused N95 masks as well as simple surgical masks, are being supplied to Chicago-area hospitals.
Giving for a Better Future
In consideration of the pandemic, the Webers have expanded the list of colleges they support to include North Hennepin Community College (NHCC), one of the largest Minnesota State colleges serving a very diverse student body with many low-income students. Ryan and Rob are alumni of NHCC, where they gained the skills that helped them bootstrap their own startup.
The Webers have donated $10,000 to NHCC's Foundation to directly aid Graphic Design students studying product design, a program they see as well-positioned to fill the large UI/UX design talent gap in Minnesota and the surrounding region. Their support of this program goes beyond money to include volunteering as mentors, promoting awareness of NHCC's Graphic Design program, and using their networks to help students connect with internships and employment opportunities.
We continue to support and evolve our own educational initiative aimed at filling the gap of disciplined startup education in the region, formerly known as the Great North Labs Startup School. The programming is now known by a variety of names, and collectively as the Lean Startup School. The new iterations have come about by partnering with Red Wing Ignite and ILT Studios. These partners have allowed us to develop the programming as a white-label offering to communities around the state, with a particular emphasis on Greater Minnesota. There are two cohorts currently, in St. Cloud and Red Wing, with more planned for the future.
We will get through this crisis, one way or another. Whether or not the federal government gets behind legislation that supports startups with an influx of capital, such as the New Business Preservation Act, there is a broad community of entrepreneurial support and a healthy, growing startup ecosystem in the region. We will continue to cultivate transformative innovations, successful entrepreneurs, and tech startups in the Upper Midwest!
Valuable startup ecosystem organizations we support include MN Cup, Beta.MN, Minnestar, SCSU University Foundation, College of St. Benedict and St. John's University, Greater St. Cloud Development Corporation, gBETA Greater MN-St. Cloud, SingularityU Minneapolis-St. Paul, and Silicon North Stars. If you also find them valuable and you are able, please consider giving to them during this time of need!
Happy Thanksgiving, and welcome back to the Great North Labs newsletter!

This is the perfect time of year to reflect on what we are thankful for, and for giving back. We are most thankful for our investors, our advisors, and our portfolio companies, of course! They are the reasons we exist, work, and succeed.

We are also thankful for the developing startup ecosystem in Minnesota and the Upper Midwest. There have been great developments recently like the Launch MN Initiative, the first Greater MN accelerator, and one of the largest seed funds ever raised in the Midwest! 

There is still a need to improve. There are valid and pressing worries about the creation, automation, and distribution of jobs. Innovation and startups are increasingly important to our future. Did you know that from 1980-2010 about half of all jobs created in the US were from high-growth startups? 
 
Founders Pledge

That is why we are challenging founders in Minnesota to make a Founders Pledge! The Founders Pledge is an international movement of founders dedicating equity to support nonprofits. This is a way for cash-strapped founders to provide impactful contributions to organizations they find important.
There are several existing structures and organizations, but basically, to make a Founders Pledge startup founders donate a portion of their future proceeds to local nonprofits. They give support to the organizations that support them. If the Founders Pledge becomes ingrained in the culture of our startups, it will create a virtuous cycle between successful startups and the people and organizations that help them succeed.
Supporting the Startup Ecosystem

According to research on early-stage entrepreneurship from the Kauffman Foundation, Minnesota is lagging behind on 4 key indicators of success. Our rate of new entrepreneurs, opportunity share of new entrepreneurs, startup early job creation, and startup early survival rate are all below average, with our composite score putting us at 46th compared to the rest of the US.

Nonprofits are a vital part of supporting early-stage entrepreneurship, and creating favorable outcomes for founders. By contributing to their success, founders can increase the chances of their own and future startups' success. Join the movement and Great North Labs in making a Founders Pledge!
Events
The holidays are a busy time for everyone! If you find some time between family and friends, here are some events worth attending:
Dec. 3rd- Medical Alley & AtriCure Networking Social. "This event brings the Twin Cities bioscience players together for expanding your network, hearing about exciting innovation and career opportunities. Appetizers, beverages, demos and tours of AtriCure's MN facility will be provided."
Dec. 9th- FASTCON at the Science Museum in St. Paul. "The first-ever MinneAnalytics Data Science and Tech Conference focused on Food, Ag, Supply Chain, and Sustainability"
Dec. 11th- Global Conversations: The Global Pulse of Minnesota. "Join a discussion with Global Minnesota's President Mark Ritchie as he looks back over the evolution of Minnesota as one of the leading international regions, provides a snapshot of key indicators of the current global pulse of the state, and looks ahead at challenges and opportunities as we approach 2020."
Dec. 11th- Lunar Startups Lunch and Learn. "Lunar Startups is launching Cohort 3 in March 2020. Join us to learn more about the criteria, how to apply and our process for selecting startups."
Dec. 17th- TCB Mag 100 People to Know in Minneapolis. This annual event is a fun networking gathering put on by Twin Cities Business.
Dec. 18th- MinneAMA- Hiring Junior Devs 101. Minnestar's monthly virtual AMA session will feature Matt Decuir, founder of Invisible Network and Minneapolis Junior Devs.
Portfolio News
Inhabitr closed a $4M dollar series A round, led by Great North Labs. The news of the Chicago-based furniture rental platform was covered in TechCrunch, and in this piece by ChicagoInno.
2ndKitchen closed a $4.35M round. This startup connects restaurant kitchens with kitchen-less venues, such as bars and breweries. Investors included Hyde Park Venture Partners, Math Ventures, and M25.
Dispatch was named to CNBC's Upstart 100, which includes "100 of the world's most promising start-ups to watch in 2019". Congratulations to the Dispatch team!

Job Board
Dispatch is hiring all over the country for Part Time Drivers and in Bloomington, MN for a Biz Dev Representative, HR Manager (Remote OK), Data Scientist, and CFO. 
Structural is hiring an Associate Software Engineer in Indianapolis or St. Paul, MN. 
TeamGenius is hiring a Sales Associate in Minneapolis. 
FactoryFix is hiring a Software Engineer, Product Designer, and UX Designer in Madison, and a Biz Dev Specialist and Account Manager in Chicago.
2ndKitchen is hiring a Customer Success Manager, Account Executive, and Director of Sales in Chicago. 
PrintWithMe is hiring a Customer Success Associate, Network Operations Specialist, and an Operations Lead in Chicago; Super User Technicians in Portland and Houston; and a Regional Sales Director for the West Coast.
Parallax is hiring a Customer Success Specialist, Quality Assurance Engineer, Senior Software Engineer, and for a Growth/Customer Acquisition role in Minneapolis. 
Branch is hiring a Content Marketing Manager, Settlement Analyst, Customer Support Agent, Customer Success Manager, and Senior Backend Engineer in Minneapolis. 
Twin Cities Startup Week is over! It was a busy week for many of us in the tech and innovation community, with around 300 events to attend and thousands of people to meet.
This year, Great North Labs was proud to bring Greater Minnesota into the BETA Showcase for the first time ever. Thanks to Reed Robinson and Adam Lingerfelt at Beta for working with us to include 10 non-metro startups at this year's event! We are still waiting on final tallies from TCSW, but we know that over 900 tickets were sold for the Showcase event. The value for these outstate entrepreneurs of that kind of exposure is fantastic, and we are glad to have done our part in providing it through our partnership with BETA. 
Prior to the Showcase, Great North Labs hosted an invite-only event for the entrepreneurs and other attendees working from or with Greater Minnesota. The Greater MN Meetup brought together Greater Minnesota ecosystem stakeholders to join the conversation on improving the startup ecosystem. We had over 100 attendees involved in actively supporting the Greater MN innovation ecosystem! Thanks to Moss & Barnett and EPIQ Partners for co-hosting and making this event possible.
"With the efforts of some amazing partners like the NEW Launch MN initiative and Great North Labs, there's an ever increasing appetite for supporting and celebrating technology being built in Greater Minnesota… Working together, we're excited to see what kind of growth occurs – customers, investment, awareness, etc – by building tighter relationships between the local technology ecosystem and those building outside of the Twin Cities." – Reed Robinson, Co-Founder and Executive Director of BETA
Events and initiatives like the 2019 BETA Showcase, gBeta Greater MN St. Cloud, and Launch MN are excellent catalysts for entrepreneurs. By supporting them we will continue to drive innovation and foster economic value creation in Minnesota and across the Upper Midwest.
In line with this mission on a national level is Revolution's Rise of the Rest Seed Fund, who just announced a $150M second fund. They are focused on investing in startups from communities not located in traditional startup hotbeds. We are partners with Rise in Dispatch and Structural, and are supporters of what they do locally. Great North Labs's Rob Weber will be speaking at their upcoming annual summit in D.C. on Scaling a Company and Growing a Team Outside of Silicon Valley. Congratulations to Steve Case, Anna Mason, Mary Grove and the rest of the Rise team!
Events
Nov. 5th, UMD Entrepreneurship Conference in Duluth, MN. This student-run conference will bring together entrepreneurs, educators, and innovators.
Nov. 6-7th, Wisconsin Early Stage Symposium in Madison, WI. This is an Investor/Entrepreneur conference with 500+ attendees.
Nov. 12th, Launch MN Roundtable Discussion: Central Minnesota in St. Cloud, MN. Great North Labs is hosting Launch MN! This session will educate innovation ecosystem stakeholders on the initiative, and serve as a forum for feedback about how to best support Central MN.
Nov. 12-14th, Fulcrum: The Conference on Solutions for the Future of Work inDetroit, MI. "The Fulcrum Conference will bring together a broad range of stakeholders to design win-win solutions that will benefit workers, employers, our communities, and our economy." 50% off code for SingularityU community members: SUCOMM50.
Nov. 14th, Cultivate in Fargo, ND. Put on by Emerging Prairie, this conference is all about emerging tech in agriculture. Entrepreneurs in the AgTech space actively looking for investment and ready to pitch, apply here. Connect with Ryan Weber (@mnvikingsfan) at the event.
Nov. 14th, OnRamp Manufacturing Conference in Indianapolis, IN. The OnRamp Manufacturing Conference highlights innovations disrupting the manufacturing industry, the leaders making such innovations possible, and how new technologies and business models will reinvent the industry.
Nov. 18th, Moonshot Monday in Minneapolis. SingularityU Minneapolis-St. Paul's happy hour event will feature Finnegan's finest, networking, and the think-outside-the-box Global Grand Challenges game.
Nov. 19-20th, 2019 UNMET Conference inDenver, CO. "50 of the fastest-growing tech companies located throughout the middle of the US will be pitching to raise Series A/B Capital". Connect with Rob Weber (@robertjweber) at the event.
Advisor News

Amit Patel is new to the Great North Labs Advisory Team! Amit is the Co-Founder and CEO of Vios Medical. Amit's experience includes Global Partnership Strategy at Heartflow, Inc., and Corporate Development at Medtronic.
Brian Tockman is new to the Great North Labs Advisory Team! Brian advises consumer growth and omni-channel retail companies. He is a former Venture Investor at General Mills, Merchant at Target, and eCommerce Startup Leader.


Portfolio News
Misty Roboticshas released Misty II! Check out their latest robot/developer platform here.
Dispatch won the Operational Excellence Award at the 2019 Twin Cities Startup Week Awards. Congrats to the Dispatch team!
Job Board
More information about our portfolio companies can be found here.
Dispatch is hiring all over the country for Drivers and for  Biz Dev, QA Engineer, Front-End Engineer, Accounts Payable, and a CFO in Bloomington, MN
Structural is hiring for a Sales & Marketing Operations Specialist, and Account Exec in St. Paul, MN.
FactoryFix is hiring a Software Engineer and Product Designer in Madison, and a Business Development Specialist and an Account Manager in Chicago.
Misty Robotics is hiring a Lead Qualification and Inside Sales Specialist in Boulder, CO. 
2ndKitchen is hiring a Digital Marketing Manager, Customer Success Manager, Account Exec, Customer Support Manager, and Director of Sales, all in Chicago.
PrintWithMe is hiring a Customer Success Associate, Network Operations Specialist, and Operations Lead in Chicago, and a Regional Sales Director for the West Coast. 
Great North Labs portfolio companies Dispatch and 2ndKitchen have claimed titles in American Inno's 2019 Tech Madness competition. The annual competition is a tech startup, voting-based version of March Madness. And yes, it's better than the actual thing, because if the NCAA tournament worked the same way, Duke would have won and everyone would be happy, right?
Well, maybe it's not a perfect metaphor, but it's all in good fun.
With over 6,000 votes cast, Dispatch took the title at Minne Inno, beating out Sezzle in the finals. Sezzle has been on fire recently, but they cooled in the contest with the scrappy last-mile delivery squad.
To make it to the title game, Dispatch had to dispatch another Great North Labs company in their Final Four matchup, Structural. It was solid basketball by both teams but after a grueling four quarters, costly injuries, and some questionable calls, it all came down to Dispatch getting more votes.
Meanwhile, in Chicago, 2ndKitchen was unstoppable. They pulled off upset after upset, until after 5 upsets, 2ndKitchen upset Chowly in the championship game. As the number 16 seed (seeds?!), every victory came against a higher-ranked opponent. Over 133,000 votes were cast in the tournament, which ended with the two high-powered food service startups in a duel for the ages. Other commentators may say it was the votes, but I'm going to say it was strong basketball fundamentals that carried this one for 2ndKitchen.
In all seriousness, this was a fun tournament, and a great way to showcase local startups. And while they may not be carrying a trophy around U.S. Bank stadium, we are still excited to see the traction demonstrated by our portfolio companies.
Congratulations to Dispatch, 2ndKitchen, and Structural!
Tweet @jdallke to find out how they determine seeds for the Tech Madness tournament, and tag @greatnorthlabs #boomgoesthedynamite if you do. If you're looking for work, check out the hiring pages at these great companies: Dispatch, 2ndKitchen, and Structural.
Exponential Tech with SingularityU Minneapolis-St. Paul
Great North Labs Managing Partner Ryan Weber is now co-ambassador for Singularity University's chapter here in the Twin Cities! SingularityU Minneapolis-St.Paul is one of 126 SU chapters in 63 countries.

Singularity University is a global learning and innovation community using exponential technologies to tackle the world's biggest challenges. Through their Grand Challenges, SU provokes moonshot thinking with global impact. Headquartered at NASA in Silicon Valley, SingularityUniversity empowers individuals andorganizations across the globe to learn, connect, and innovate breakthrough solutions using accelerating technologies like artificial intelligence, robotics, anddigital biology.

"In venture capital, we are looking at the next ten years- Singularity is looking beyond that at the next hundred." – Ryan Weber

Great North Labs is excited to be part of this accomplished global community of innovators, and we think Singularity University is an important addition to the local techand venture ecosystem. Like Ryan and Rob Weber's (and our advisors') involvement in local incubator/accelerator mentorship programs, this venture will help develop and support the tech andstartup ecosystem in Minnesota andacross the Midwest.
Technology is changing at an exponential pace, and bringing exponential changes with it (think cell phones, or the internet). There are people on the coasts at thebleeding edge of this new tech, generating patents and research, and many of these advances can be used here to create value with new products and startups.  

"The Midwest is in a unique position because of the large incumbent industry players, so that even if most of the research and patents are being created on the coasts, we are in the best position to create applications to harness these technologies." -Ryan Weber

For example, while it may have been a Stanford team that led the charge to create the first self-driving vehicles, guess where they are building self-driving tractors? In Fargo, the Grand Farms initiative has applied for a grant to build thefirst fully-autonomous farm by 2025. One of the leaders of this moonshot initiative is Greg Tehven, executive director of Emerging Prairie and a Great North Labs advisor. 

Tomorrow, Nov. 9, Ryan Weber is partnering with Tehven to bring Great North Labs and SingularityU Minneapolis-St. Paul to Fargo with an Intro to Exponential Technology & Leadership. The talk is from 3-4 p.m. at Prairie Den. If you're in Fargo andwant to meet with Ryan one-on-one, sign up for a meeting time. 
Events

Nov. 27th-28th, IoT Summit Chicago, Chicago. In its sixth year, IoT Summit Chicago is a convergence of IoT thought leadership and innovation from across the region.

Nov. 29th, 2018 Tekne Awards, Minneapolis. "Each year the Tekne Awards shine a spotlight on Minnesota's science and technology community by honoring innovation across numerous industries."

Dec. 4th, December "State of Innovation" Meetup, Minneapolis. MinneInno's periodic exploration of Twin Cities startup and innovation scene features food, drink, and networking in addition to a speaker, panel, or showcase.

TBD, Anderson Center Governance Forum, 2019 dates and locations are forthcoming for this St. Cloud-based, 3-day forum aimed at improving theperformance and effectiveness of directors and board members. Visit thewebsite for inquiries.


Portfolio action
Dispatch is enjoying some remarkable growth, including mulit-city expansion, which has also led to increased investor interest.

Great North Labs is considering multiple investments for Q4, as well as follow-on investments with existing investees. More exciting announcements are to come!

New advisors

Great North Labs recently welcomed four new advisors:

Ann Rupnow is the Entrepreneurship and Economic Development Coordinator at University of Wisconsin-Eau Claire.

Greg Tehven is the co-founder and director of Emerging Prairie, an adjunct professor at North Dakota State University's College of Business, curator ofTEDxFargo, and host of 1 Million Cups Fargo.

John Sheehan is the VP of Product Management at CA Technologies. He formerly was the co-founder Runscope, and headed Developer Evangelism at Twilio.

Daren Cotter is the founder & CEO of InboxDollars.

Welcome to the team!


Job Board

Dispatch is hiring Drivers in Cincinnati, Chicago, Dallas, Kansas City, Orlando (and Ft. Mary), Fort Worth, and Minneapolis (and St. Paul and Golden Valley).
Structural is hiring an Account Executive and an Office Administrator.
FactoryFix is hiring a Vue.js Developer, and a Business Development Rep.
Team Genius – watch for postings on the Team Genius website.
Pitchly – watch for postings on the Pitchly website.
ZAPinfo – watch for postings on the ZAPinfo website.
Welcome to Silicon Lakes!
The legacy of cornfields and flyover states taints the national perception of the modern Midwest. It's led the area to be overlooked and under-capitalized by investors who paper the coasts with venture dollars.
While the name "Silicon Prairie" attempts to characterize the tech innovation occurring in America's heartland, it's a broad swath including an 8-state region (the name can also refer to two other regions, one in Texas, and one in Illinois).
The upper Midwest, near the Great Lakes, has a more dense collection of innovation hubs built around legacy industrial centers including Chicago, Minneapolis, Grand Forks, Des Moines, and Madison.
As investors like Revolution's Rise of the Rest Seed Fund are turning towards the interior, bringing much-needed capital to the area, our own Pradip Madan breaks down the common characteristics of innovation hubs the world over and evaluates the upper Midwest's potential to become "Silicon Lakes".
Events
July 25th, Minneapolis. Ryan Weber has been instrumental in organizing the Digital Transformation Summit for Digerati. This is an exclusive, small-crowd event for local leaders to learn and network. Speakers include Weber, Managing Partner of Great North Labs; Mark Ritchie, former MN Secretary of State; and Gene Munster, formerly of Piper Jaffray and head of Loup Ventures. Keep an eye on the site as more speakers are added, and visit the link to request an invitation!
August 16th-23rd, Madison. Forward Fest is an 8-day tech and entrepreneurship festival, the largest such event in Wisconsin. Ryan Weber will be there, so reach out if you're in Madison and want to meet up!
August 20-22nd, Grand Forks. UAS Summit & Expo. What is UAS? Unmanned Aerial Systems: drones, their controllers and operators. This summit is in its twelfth year!
Portfolio action
FactoryFix is a new addition to the GNL portfolio. It is a labor marketplace for manufacturing businesses to find and contract skilled talent. The team is based out of Chicago and includes founder Patrick O'Rahilly, co-founder of Compass Automation.
New advisors
Great North Labs welcomed four new advisors in the past month:
Alex Ryan- Founder of Bitmatter; Co-Founder/CTO of Starting 11
Julie Novack-CEO/Co-Founder PartySlate
Jackie Schneider-CRO, Field Nation; Formerly Global Vice President of Sales at Proto Labs
Shannon Wiger-VP, Spring Hill Capital; Director of Business Development at Moss and Barnett
Job Board
FactoryFix is hiring a Business Development/Sales intern
Dispatch is hiring for sales, business development, driving and software engineering
Structural is hiring a back-end software engineer, and a customer success specialist