Top 5 Stories of 2019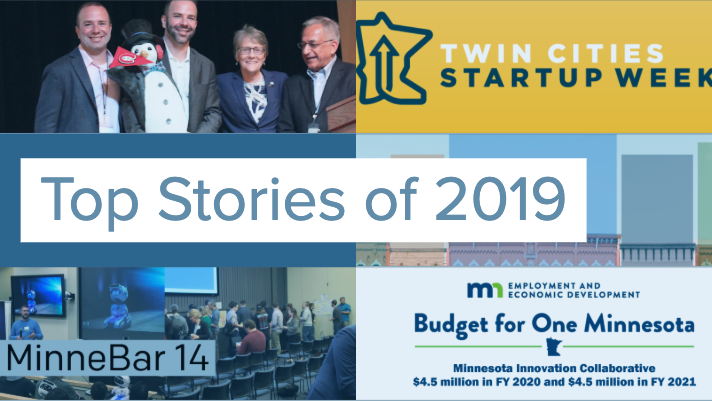 1. The year started with a bang, as we closed our debut fund. Our $23.7M raise is one of the largest debut venture funds ever raised in the Midwest. You can read about it on our site, at VentureBeat, or here, here, here, here, here, and elsewhere.
2. Minnebar is one of the largest tech gatherings annually in Minnesota. Put on by Minnestar, the bar camp (similar to an un-conference) attracted 1,700 local tech professionals to Best Buy HQ. Not only is it a popular event, it's a fun event to present at. Read our recap.
3. Launch MN took off with Red Wing Ignite alumnus Neela Mollgaard at the helm. The MN DEED initiative aims to grow the innovation ecosystem around the state (their application for education funding grants has recently been extended to January 17th, FYI). Watch Great North Labs's Ryan Weber speak to state legislators and Gov. Walz at the Launch MN Kickoff.
4. Twin Cities Startup Week was a huge success this year, with 16,000 attendees and over 200 events. We partnered with TCSW organizer BETA.MN to expand the BETA Showcase to include Greater MN for the first time. 10 startups from Greater MN exhibited, and ecosystem supporters from around the state were brought together beforehand at the Greater MN Meetup. Read more in our newsletter here, and about all of the other things we did during TCSW.
5. Finally, our year has ended with a call to giving. We've challenged the startup community to commit to a founders pledge, to ensure the support of the nonprofits that support founders. It's a virtuous cycle, and we want to see it become a part of our startup ecosystem. Read more about the founders pledge here.