Great North Launches Startup Studio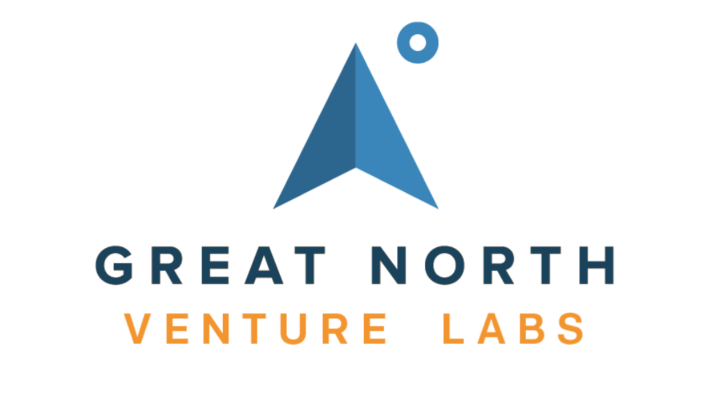 We are pleased to announce the launch of our venture studio, Great North Venture Labs. Great North Venture Labs will design and build companies with world-class founders and operators that are in focused market segments with substantial opportunities. Promising studio startups will be funded with capital from the second Great North venture fund.
The venture studio model is a relatively new model for entrepreneurship that combines company building with venture capital. By creating researched opportunities from great ideas, and pairing them with talent that can execute, Great North Venture Labs will create early-stage startups built to succeed. These startups will be vetted for funding, with seed capital coming from Great North Ventures (formerly Great North Labs).
Great North Ventures will focus on investing in founders who are applying breakthrough tech to inefficient processes. Our first two Great North Venture Labs companies are headquartered where we have the strongest talent pipeline, in Minnesota. In light of today's reality of startups adopting a remote-first approach to developing their teams, Great North Ventures will encourage founders to build where they are.
We are flexible with respect to what the right business model is, and will pursue different business model types including enterprise SAAS, online marketplaces, and online community/social networks. Strong execution translates to all verticals and business models, and knows no borders.
This is an evolution from our initial positioning. The truth is that the latest opportunities, teams, and new ventures are distributed. Remote work is becoming standard, and our geographic investment focus has become increasingly arbitrary. Good opportunities happen anywhere people can execute them.
Why Now?
Before we launched Great North Labs in 2017, we considered launching a venture fund and a venture studio. Predating the launch of Great North Labs, Ryan Weber and I traveled the world as founders, and we were able to see great examples of the venture studio/incubator type of businesses such as Betaworks in NYC, IdealLab in LA (our partners in Fund I portfolio company Branch), and High Alpha (our partners in Fund I portfolio Structural) in Indianapolis. Locally, Rally Ventures (our Fund I partners in Parallax) and Invenshure (our Fund I partners in Flywheel) have successfully executed this studio model too. After much consideration, we opted to exclusively focus on launching our venture fund first so that we could develop a strong platform as early stage investors.
Now that we are getting started to launch Fund II, we now have a more robust internal team along with our Innovator Network. This strong foundation rooted in strong execution from founders and operators who have demonstrated excellence in execution enable us to do so where most other early stage funds lack operational depth.
We are not just service providers, we are entrepreneurs!
One of the biggest questions we get from our fund's Limited Partners is how can we build even large ownership in the startups we invest our capital and resources into. With the explosion of new early stage funds, including those that invest earlier such as in pre-seed, the competition for the best deals is fierce. There is no more proprietary deal flow than ground up building a startup, and the opportunity to pick teams centered around strong foundation execution enables us to de-risk the earlier stages at a level not possible by most other funds.
The first Great North Venture Labs company
The first Great North Venture Labs company is in stealth mode. The new startup is focused on solving the biggest problems faced by collectors of trading cards. Like many other alt assets such as luxury goods, paintings, vintage cars, NFTs, the trading card market has grown immensely over recent years, but the market is still dominated by legacy marketplaces and other industry participants, many of which rely on dated technology and analog business processes. It looks to enhance the trading card market by using breakthrough technologies not available to prior businesses operating in the trading card market.
This stealth startup is headquartered in Minnesota. Additional details will be shared at a later date.