Newsletter: Fund II is open for business!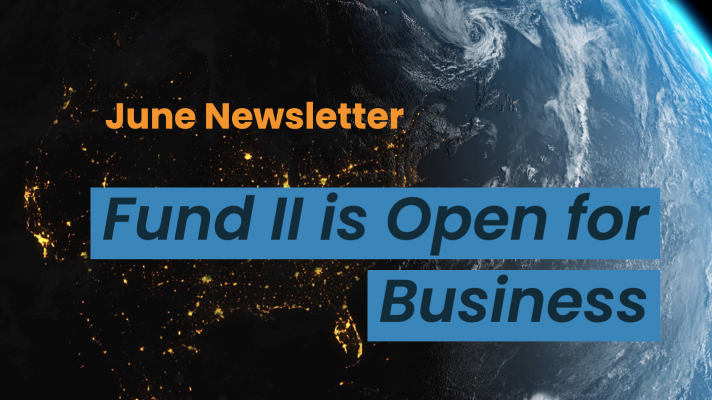 Execution is our North Star
Welcome back to the Great North Ventures newsletter! (Sign up here!) Summer is in full swing, as is our Fund II investing.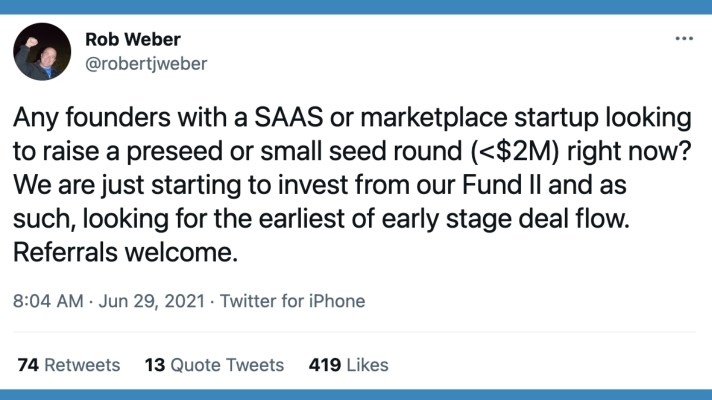 Fund II is open for business! If you're raising a seed or pre-seed funding round, check out our criteria and application on our website. Or just reply to Rob's tweet.
Great North Ventures website has launched. Our new website is live! Get a sneak peak at this link before we start directing search traffic to it. We have re-focused the site on Investors, Founders, and Builders to deliver more relevant content to everyone in our audience.
Tony Lesicka and Pradip Madan delved into the future of commercial real estate (CRE) and the data problem facing it, that Coverlease is looking to solve. View the video or read the recap.
Our first venture studio startup, NextGem, is planning a late-July launch. The waiting list has just opened up in preparation for the launch. The launch itself will be at the largest trading card event in the country, the National Sports Collectors Convention. If you're a collector, sign up on the site, or stop by at the Nationals in Chicago.
Portfolio Updates
2ndKitchen CEO named to Forbes Next 1000 Entrepreneurs list. Congratulations to Nick Anastasiades!
Morningstar leads $11M financing round for Pittsburgh fintech [IRALOGIX]
FactoryFix Goes Fishing for Manufacturing Talent With $100,000 Lake Fishing Contest. If you haven't seen it yet, FactoryFix has also released a 6-part comedy series on YouTube
NoiseAware debuts automated guest comms with Futurestay
IP Pathways Announces Partnership with Misty Robotics to Bring the Temp Screening Assistant to New Markets
Open Positions
Dispatch is hiring
Territory Sales Manager – West Region – PHOENIX/REMOTE
Territory Sales Manager – West Region – DENVER/REMOTE
Territory Sales Manager – CHICAGO/REMOTE
Territory Sales Manager – RALEIGH/CHARLOTTE/REMOTE
Territory Sales Manager – INDIANAPOLIS/CINCINNATI/REMOTE
Business Development Representative – PHOENIX/REMOTE
Business Development Representative – ATLANTA/REMOTE
Business Development Representative – CHICAGO/REMOTE
Business Development Representative – BLOOMINGTON/REMOTE
Business Development Representative – PUERTO RICO/REMOTE
Senior Accountant – REMOTE
Customer Experience Representative – Network Operations – REMOTE
Part-time Customer Experience Representative – Western US – REMOTE
Channel Marketing Specialist
Enterprise Account Executive – REMOTE
Structural is hiring
Marketing and Sales Intern – ST.PAUL/ REMOTE
FactoryFix is hiring
Senior Full Stack Developer – CHICAGO/MADISON/REMOTE
Infrastructure Developer – DevOps – MADISON
Account Executive – CHICAGO
Product Manager – MADISON
2ndKitchen is hiring
Customer Support Supervisor (Part-Time) – REMOTE
Customer Success Manager – CHICAGO
Frontend Developer – NEW YORK/CHICAGO/REMOTE
Account Executive, Hotels – CHICAGO
Account Executive – CHICAGO
PrintWithMe is hiring
National Account Director, Multifamily Housing – CHICAGO
Regional Multifamily Housing Sales Director (East Coast) – PHILADELPHIA
Regional Multifamily Housing Sales Director (East Coast) – WASHINGTON, D.C.
Regional Multifamily Housing Sales Director (West Coast) – SACRAMENTO
Multifamily Housing Inside Sales Executive – CHICAGO
Customer Support Representative – CHICAGO
Delivery Technician – CHICAGO
On-Site Client Support Representative – CHICAGO
Executive Assistant – NASHVILLE
Marketing Associate – CHICAGO
Account Manager – CHICAGO
Business Development Executive – CHICAGO
Business Development Representative – CHICAGO
Parallax is hiring
Experienced Business Development Representative – EDINA
Branch is hiring
Customer Support Representative – REMOTE
Data Engineer – REMOTE
Account Executive, Enterprise – MINNEAPOLIS
Inhabitr is hiring
Chief Growth Officer/Head of B2C Growth – CHICAGO
Digital Marketing Lead – CHICAGO
Operations Manager – B2B – CHICAGO
Sales and Customer Experience Associate – CHICAGO
Clinician Nexus is hiring
Customer Success Manager – MINNEAPOLIS
NoiseAware is hiring
Cloud Solutions Architect – REMOTE
Data Scientist – DALLAS/AUSTIN/REMOTE
Strategic Alliance Manager – DALLAS/AUSTIN/REMOTE
Inside Sales Representative – DALLAS/AUSTIN/DENVER/REMOTE
PartySlate is hiring
Account Executive – CHICAGO
AllergyAmulet is hiring
Biosensor Engineer – GREATER BOSTON
Biosensor Engineer – ROXBURY, MA