Fund II is open for Business!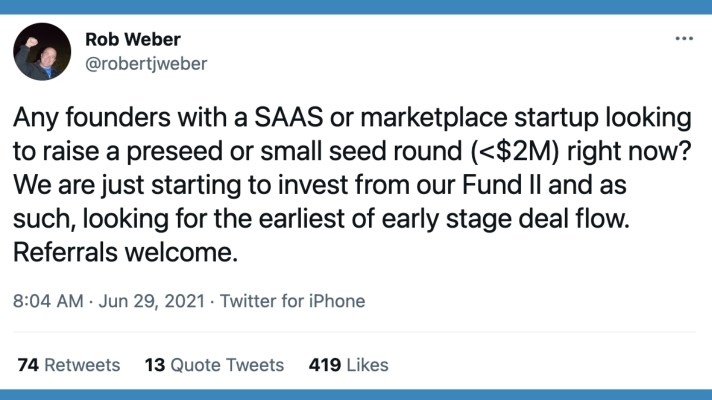 Great North Ventures Fund II is now actively investing!
Investors can learn more on our Investors page.
If you have a pre-seed or seed stage startup, check out our Founders page for our criteria:
Great North Ventures invests in companies using breakthrough technologies to transform industries in a variety of verticals including: Consumer, Financial services, Health, Transport/Warehousing, and Education/Workforce Development
We invest in startups wherever they are located, because we believe that great startups can come from anywhere
We are interested in startups solving bold problems that can reach global scale and a $1B+ market
We look for evidence of strong product/market fit
The struggles of building, scaling, and existing tech startups are well-know to us, because we've done it before. If you are interested in partnering with Great North Ventures, apply for funding, or slide into Rob Weber's DMs.
Any founders with a SAAS or marketplace startup looking to raise a preseed or small seed round (<$2M) right now? We are just starting to invest from our Fund II and as such, looking for the earliest of early stage deal flow. Referrals welcome.

— Rob Weber (@robertjweber) June 29, 2021