Stay up to date with Great North Ventures here! With execution as our North Star we fund, build and scale innovative tech companies.
---
Quick Ask
Deal Flow – We are actively investing out of our $41 million second fund and welcome any opportunities that you think fits our investment thesis
---
What's New
Great North Ventures has added two new Associates, Joseph Daher and Grant Gibson
We hosted several portfolio companies at Target Field to watch the Minnesota Twins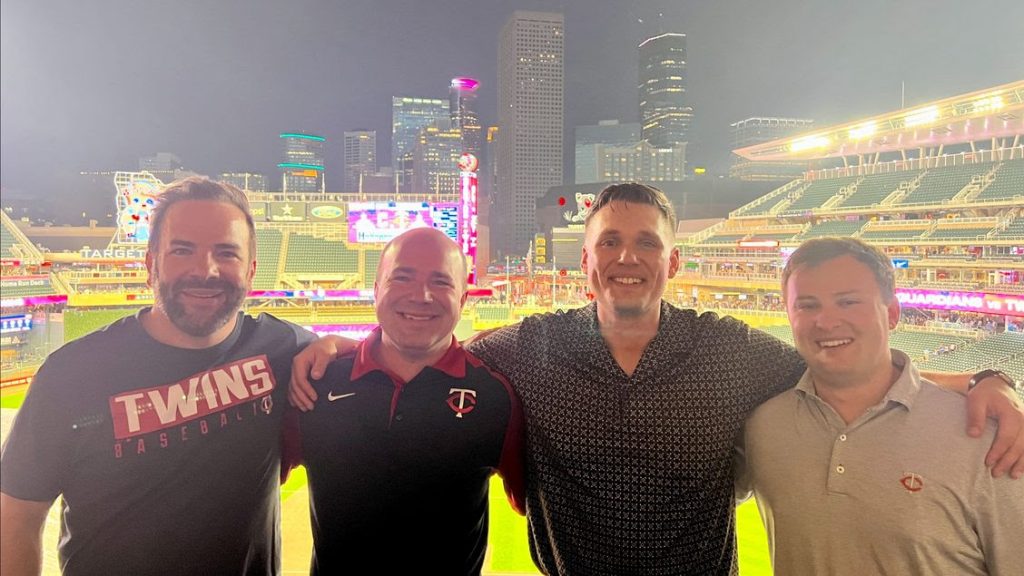 Left to Right: Ryan Weber, Rob Weber, Joseph Daher, Grant Gibson
---
Fund and Portfolio News

Revolutionizing Medical AI Development: Flywheel Announces $54 Million in Series D Funding led by Novalis LifeSciences & NVentures (NVIDIA's venture capital arm) – June 2023
Read More
---
Branch Powers the Uber Pro Debit Card and Brings Instant Disbursements and Rewards to Gig Workers – October 2022
Read More
---
Acquired by Human Powered Health – January 2023
Read More
---
GNV In The Community
May31 : Hosted Twins Game | Minneapolis, MN
June14 : Pitch Breakfast | Charlotte, NC
June 20-21 : Gener8tor Onramp Workforce/Education Conference | St. Paul MN
June 21-22 : Gener8tor Onramp Insurance Conference | St. Paul MN
---
Content on Execution

The Inc. 5000 List is Inc. Magazine's data-driven list of the nation's fastest-growing private companies. Companies are ranked according to revenue growth from 2018 to 2021. To qualify, a company must have been generating revenue by March 31, 2018.
Congratulations to three of our portfolio companies, Branch, Dispatch, and WithMe (formerly known as PrintWithMe) for making the Inc. 5000 List! Being recognized is an honor and we are proud of each of these teams. Their execution has proven itself. All 2022 Inc. 5000 companies combined, the total revenue reached $317.6 billion, the median growth was 230%, and 1,179,282 jobs were created.

#220 Branch is a mobile-first technology that helps hourly workers get ahead financially. Over the last seven years, CEO and founder Atif Siddiqi has seen tremendous success. The team's hard work has resulted in exponential growth over the past three years hitting 2,417% revenue growth. In 2016, Branch relocated from Los Angeles to Minneapolis after being 1 of 10 companies chosen for the Techstars+Target accelerator program. Expanding into Fintech in 2019, they became the first earned wage access provider to make EWA free. Domino's was a crucial partnership in 2020, providing their employees with same-day, cashless payment of tips, mileage reimbursement, and wages. In August 2021, Branch secured a funding partnership with NB worth 500M to continue growing their EWA and payment solutions business. In March 2022, they raised an additional $75M in a Series C funding round. Celebrating yet another milestone two weeks ago with the introduction of the new Uber Pro Card powered by Branch which transforms the driver experience with new payment innovations, rewards and tools. Branch is pioneering innovation in Fintech and we are excited for the milestones to come.


#671 Dispatch is a business-to-business delivery platform for the industrial distribution segment. Dispatch has been on the media's radar since their start. CNBC did not miss a beat when they recognized Dispatch in their article, 100 of the World's Most Promising Startups to Watch in 2019. Dispatch rose to the occasion with 935% growth during the past three years. Forbes took notice and ranked them 5th on America's 10 Best Startup Employers 2020. The company was ranked #6 again in 2021. From 2019 to 2020, they expanded their national reach to 30 U.S. markets. Raised an $11.15 million Series B funding round in July of 2020 while also receiving an Inno-on-Fire Award. In January 2021, the company launched a new SaaS product–Dispatch Connect, an enterprise delivery management software with real-time delivery updates, automatic updating digital delivery routes, overflow management and other features. CEO, Andrew Leone, was a 2021 E&Y Entrepreneur Of The Year Finalist!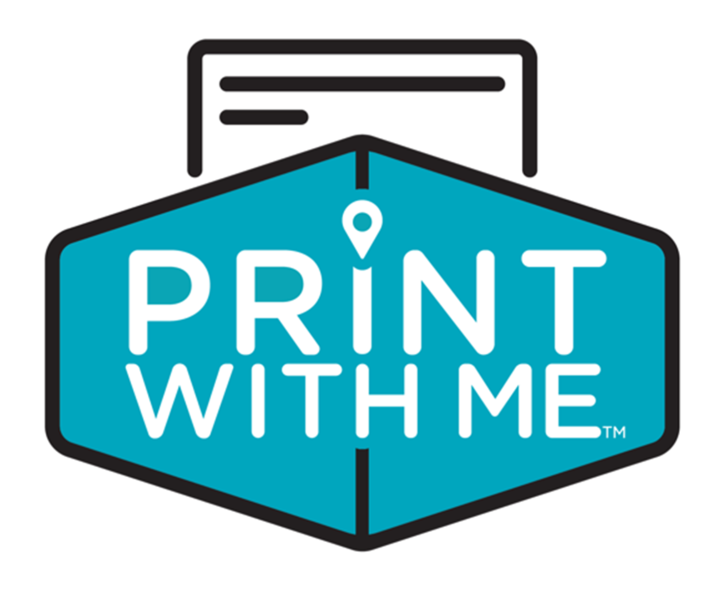 #1,371 WithMe is the parent company of PrintWithMe and SipWithMe. Their mission is centered on bringing high-quality convenience to you, whenever you need it. PrintWithMe is a self-serve, wireless printer station. SipWithMe is an innovative and cost-effective way to serve locally roasted premium coffee. Both companies can be found nationwide in retailers, co-working spaces, apartment buildings and more. WithMe experienced 471% revenue growth between 2018 and 2021. 2021 was a critical year for them, WithMe became the parent brand of PrintWithMe and they launched SipWithMe. They also attended 2022 NAA Apartmentalize. We eagerly await the new spaces that WithMe transforms with their unmatched convenience
Most of our portfolio companies are growing very rapidly, but some of the ones that likely would have been ranked very high on this list had they participated would be FactoryFix, SiteKick, Parallax, Inhabitr, and Quicklly. They are all serving fast growing markets with major tailwinds which has led to their explosive growth. FactoryFix is a talent platform that connects manufacturing businesses with skilled workers. At the start of the year, it announced a $10M Series A financing. SiteKick, a streamlined construction management software was recognized on the 2022 BuiltWorlds Smart Jobsites 50 Top List! Parallax is a workforce planning solution using predictive analytics to deliver a shared perspective around resource supply and demand for professional service organizations. Inhabitr, uses AI to make furniture subscription cheaper than owning. Quicklly, an Indian and South Asian grocer has expanded their partnership with Instacart to deliver Indian pantry staples in as fast as an hour. We are proud of the work of our portfolio companies and continue to celebrate all of their wins!
Career opportunities: Branch | Dispatch | WithMe | FactoryFix | SiteKick | Parallax | Inhabitr | Quicklly
Welcome back to the Great North Ventures newsletter! We talk about labor trends this month, with some original research from Branch and some Metaverse updates.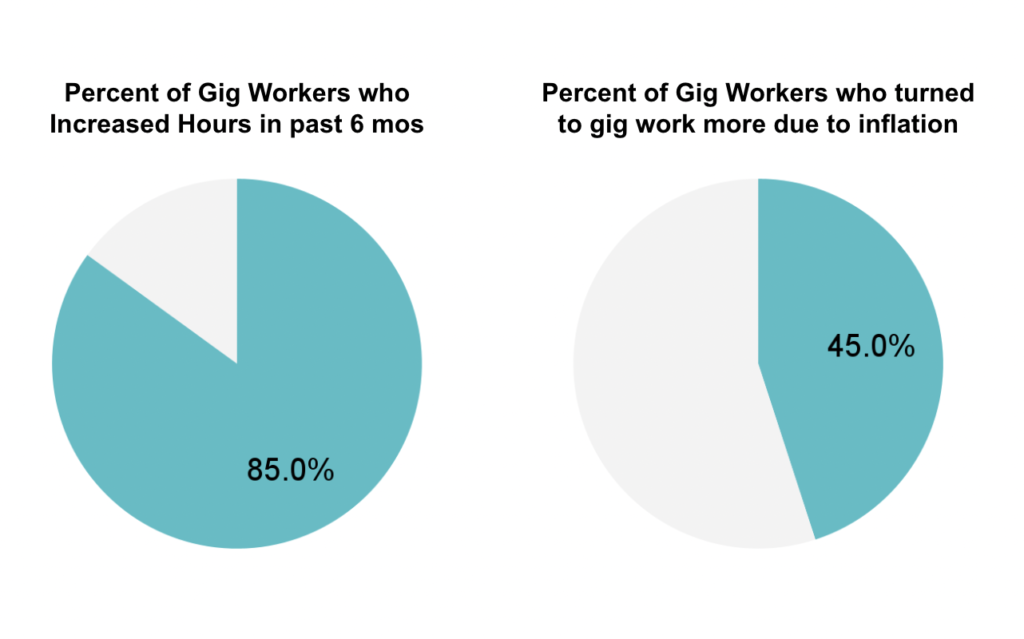 First the pandemic, now inflation is driving growth of the gig economy. According to a Pew Research Center survey, as of Aug 29th, 2021, 16% of Americans had earned money via an online gig platform. Specifically, driving for a ride-hailing app, shopping or delivering groceries, cleaning or assembling furniture, running errands, delivering for a restaurant, or delivering packages.
In a new report released earlier this month based on research by Marqeta and our portfolio company Branch, these gig workers are not only increasing their hours, but are giving up full-time work to to do so – with inflation as a key driver.
44% of gig workers started working in gigs in the past 1-3 years
85% have increased their gig work in the past 6 months
24% have quit full-time employment in the past year to pursue gig work (and 11% plan to)
45% have turned to gig work more in the last 6 months due to inflation (and 13% plan to)
Read more in Fortune, or listen to our recent interview with Branch's CEO where he explains his solution for American workers.
You can now work in the Metaverse. Meta started rolling out features that allow Metaverse creators to get paid for content. While people have been getting paid for everything from building up and selling World of Warcraft accounts, to selling virtual items in Second Life, this is the beginning of monetization in the most ambitious Metaverse project yet.
It's possible that work as we know it will change. Minneapolis-based RedRex is already in the business of building digital spaces for businesses to transition back from remote work to "in-person" collaboration.
Don't quit your day job (or your gig work) though, as Meta has lost $10B last year and $3B in the first quarter of 2022 alone. "I'm just trying to lead the company in a way where we're positioning ourselves as the premier company for building the future of social interaction and the metaverse," Zuckerberg said.
What is the big opportunity with the Metaverse? According to Tipatat Chennavasin, General Manager and Co-Founder of The Venture Reality Fund, "The killer application of the Metaverse is creating content for the Metaverse."
What, really?
Hear all about this insight in our interview with Tipatat on the latest episode of Execution is King.
Portfolio News

"Rapidly Rising Inflation Compelling More People to Enter Gig Economy to Make Ends Meet: Research" [Branch]

"Tippy Integrates with Workforce Payments Platform Branch to Launch Tip Solution"

"MedTech: Transforming Healthcare with Medical Imaging AI" [Flywheel]

"Pros to Know: How Digital Wallets Keep Freight Moving" [Branch]

"Elizabeth Heffernan Joins Micruity as Head of Partnerships and Consulting Strategy"



135 Open Positions
See all open positions on the Great North Ventures careers page
Dispatch is hiring for 43 positions
Structural is hiring for 1 position

FactoryFix is hiring for 7 positions
TeamGenius is hiring for 1 position
PrintWithMe is hiring for 16 positions
Parallax is hiring for 3 positions
Branch is hiring for 11 positions
Inhabitr is hiring for 3 positions
NoiseAware is hiring for 2 positions
PartySlate is hiring for 4 positions
Flywheel is hiring for 2 positions
Skillit is hiring for 1 position
NextGem is hiring for 2 positions
Backhouse Brands is hiring for 1 position
Yardstik is hiring for 5 positions
Micruity is hiring for 3 positions
Omnia Fishing is hiring for 11 positions
Welcome back to the Great North Ventures newsletter! We have a couple of big raises to report, along with updates and job listings from our portfolio.
Branch has raised $75M in Series C funding. With $133M raised to date, Branch has grown 2,000% in the last three years and has had 700% year-over-year platform growth in 2021. Funds will be used to double their headcount from the current 120, and to expand to a second location in Tampa.
Atif Siddiqi, CEO of Branch, joined Rob Weber and Josef Siebert on the podcast before the round was announced. We talked fundraising, deciding when to pivot, and knowing when to call on your mom to bust heads and get your Nintendo games back.
Full episode here: "Execution is King: Interview with Atif Siddiqi"
Dispatch has raised $50M in Series C funding. This is one of our very first investments from Fund I! "Dispatch said it has grown revenue at about 175% year-over-year in each of the past two years and it has doubled its headcount in that time frame."
The round will support Dispatch's expansion into 50 more markets across the country, and enable continued growth of its delivery management software for both customers and drivers.
Y Combinator's latest batch of startups presented this week. Winter 2022 Demo Day had 394 startups presenting to over 1500 investors. This is the first year where every accelerator participant startup received the new standard deal from YC. The deal includes $125k in exchange for 7% equity in the startup, plus a new $375K SAFE note with favorable terms for YC.
The move has garnered mixed reactions with some claiming that microfunds and angels will be pushed out of these deals, and others praising the move as major pressure relief for founders coming out of YC.
What is certain is that the additional $375K will affect seed investors around the world, as top startups won't have to raise immediately out of the program. Of 3650 total YC alumni, 2498 are in the US, and 4 YC alumni in Minnesota: LEAH Labs, Novel, Fanchatter, and Pyrls.
Portfolio News

Omnia Fishing is new to the Great North Ventures portfolio! Read more here: "Omnia Fishing Raises $4 Million"

"Branch raises $75M to help workers get paid faster"

"Logistics startup Dispatch raises $50M, will double geographic presence"

"Inhabitr moves HQ to West Coast, adds key California markets"

"NoiseAware taps Kevin Locraft as CEO"

"Pittsburgh fintech firm partners with The Retirement Learning Center" [IRALOGIX]
135 Open Positions
See all open positions on the Great North Ventures careers page
Dispatch is hiring for 49 positions
Structural is hiring for 1 position

FactoryFix is hiring for 5 positions
TeamGenius is hiring for 6 position
PrintWithMe is hiring for 11 positions
Parallax is hiring for 7 positions
Branch is hiring for 12 positions
Inhabitr is hiring for 3 positions
PartySlate is hiring for 9 positions
Flywheel is hiring for 2 positions
Skillit is hiring for 1 position
NextGem is hiring for 2 positions
Backhouse Brands is hiring for 1 position
Yardstik is hiring for 9 positions
Micruity is hiring for 6 positions
Omnia Fishing is hiring for 11 positions
In this episode, Rob and Josef talk about the newly launched venture studio project that's a social app for trading card collectors.
They are joined by Atif Siddiqi, Founder and CEO of Branch. Atif is a former EIR of Idealab, a venture studio that has generated multiple unicorns. Branch came out of Atif's time at Idealab, and has grown substantially after relocating to Minneapolis. Branch helps businesses modernize their payment methods to empower working Americans. Atif shares the insight that led to Branch's successful pivot, and gives operating and fundraising advice.
Who does Atif see executing? Marc Lore.
Full Transcript:
00:00
Welcome to the execution is King podcast where we talk to successful startup founders, investors and ecosystem builders to uncover insights and best practices for the next generation of great global startups. Today, my co host is managing partner of Great North ventures, Rob Webber. Hey, Rob, how you doing today?
00:19
I'm doing fantastic. I'm writing on a high Oh, why is that? We just recently announced coming out of stealth mode, our funds first venture Studio project, which is next gem, it's a social app for the trading card collectors out there. And I'm a huge Trading Card Collectors. So it's, I'm especially passionate about this one, my brother Ryan and I have been big on and off sorta collectors, we picked it up again, maybe 10 or 15 years ago, but as kids, we were big time Trading Card Collectors.
00:50
It's really exciting with the venture Studio, you know, like you and your brother Ryan have this great focus and knowledge about when it comes to product management. That's something that I that I've dabbled in a little bit, but I really don't know what to look for in a great product manager, or what to like how to create that product myself. Really.
01:10
Yeah, I think the timing is really interesting as our guest today, Atif is actually came out of a one of the leading global venture studios Idealab out of Los Angeles, which is where he's from, you know, Idealab is, is had some of the biggest successes, they invented, paid search with their overture business, which everybody knows how much of Google's revenue comes from search traffic, they kind of ripped off the idea from from idea labs Overture and there, but that was a multi billion dollar unicorn outcome. And and there's many others, of course, but and I think that's one of the things I'm really excited about the conversation with him today is he's you know, just an incredibly strong product driven leader. I think there are a variety of founders come from all kinds of functional backgrounds. But I have to say one thing that really I get jazzed about is when I get to work as an investor, when I get to participate along the journey of a really strong product driven founder. It's just It gets me really excited. So I think this is gonna be a great episode.
02:11
All right, well, let's get to it. Atif Siddiqi is the CEO and founder of branch. Welcome to the podcast, Atif. Thanks for having me.
02:22
I think for our first question today for Atif, I'd like to just start back, let's go a little bit before even your the founding of branch, your current company and talk about your path into entrepreneurship. What were you doing as a teenager or as you know, college and beyond and, and maybe spend a couple of minutes talking about how you became a founder and what led to sort of branch maybe the origin story?
02:49
Sure, I'll go even be before my teenage years when I was younger, my first entrepreneurial pursuit was renting out my Nintendo video games to the neighborhood kids. And I had a quite a good business going until, you know, one day we had a couple bad apples that didn't return games. And you know, had to send in the muscle, which was my mom to go recover them. And so that was that. But for me, I started getting involved in various product roles at startups in Los Angeles, and went to business school with a goal in mind that I wanted to start something and just get better business background. And while I was at business school, I linked up with an entrepreneur, a serial entrepreneur in Pasadena, California, and Bill Gross, who was the founder and CEO by deal lab. And it was really there where after I graduated, he they started a new entrepreneur residence program. And for those of you not familiar with Idealab, it's a big technology studio and incubator where they take early stage ideas and really guide them along their journey. And that's where branch was really born. It was a you know, as the e ir ideal lab, I was able to create this as a with a with a mission in mind of helping working Americans grow financially, and I could dig into that journey as well.
04:11
I think it's just incredible idea lab. It's one of the most successful venture studios of all time, having hatched, you know, some of the biggest companies that have ever come out of a studio. And with our great North venture studio, it was really a source of inspiration. When you see how some of the advantages that can come out of a studio model. It was really kind of influential, and thinking about how we would launch our own. So do you want to maybe fast forward to today and just tell us more about I know there was a kind of a pivot to the overall the brand story, maybe you can walk us through the initial value proposition and what you set out to build and then walk us through kind of that pivot and where you're at today?
04:54
Definitely. So a branch really, we sought out our mission of branch was to To help working Americans grow financially, and this was really born through my own, you know, firsthand experience as an hourly worker, on the front lines, where, you know, a lot of these workers were looking for ways to, you know, improve their cash flow. And so when we first started product looks fundamentally different than when we are today, like most startups, twists and turns along the way. And it was really about helping these workers pick up shifts at the companies they already worked at, to earn more income. And ultimately, you know, I think what we found was the reason they needed more income was because their income was very volatile, right, it was hard for them to manage cash flow. And so when we looked at, you know, this problem, and came across the cash flow concerns for these workers, I think one of our strengths was, we were plugged in to all the HR systems at the workplace. So we knew when the worker, how many hours they may work, how much they made. And ultimately, we had this crazy idea, probably a year and a half, two years into our journey with brands where we said, like, hey, if cash was such an issue, how about we just provide these workers small amounts of capital on our balance sheet? It was pretty risky before. And you know, but they've already heard it with the hopes that we get it back. And we did that little test. And, and quickly, we found about three months, we surpassed all growth than we saw in the previous two years. Right. And so we knew we were definitely on to something here, we tapped into a really strong sentiment problem that we're solving for workers. And that's when we started really digging into okay, what are the financial services and what is their financial lives of these workers and, you know, have really created now a suite of services to improve financial services for hourly and gig workers.
06:50
I think it's such an inspiring business, I must be really easy to get out of bed, like when you think about the past decades, and how larger financial institutions just screwed over low income workers, you know, with high interest, payday loans, or, you know, high APR, credit cards, and just like the realtor just clean up this sort of predatory behavior, like there's nothing worse than, you know, an industry that preys on the low income, right.
07:17
I remember, in college, I had a good friend who worked for a payday loan place. And I had an interesting discussion about the ethics of it, because, you know, they had a good point, their boss was like, we're providing a service that these people need. These people need access to cash. But on the flip side, yeah, incredibly predatory.
07:37
Yeah, incredibly predatory. And I think one of the big insights were also branch was, again, like, how do we provide these services to this demographic in an equitable way. And really, we had to take a hard, long look at, you know, a business model that hopefully aligned with the interests of the user. And so as part of the pivot, we also pivoted from a b2b SaaS platform to a financial service platform that's consumption based off of interchange revenue. So the products free to both sides, both the companies they work for as well as the worker. And we found a way to, you know, off the interchange and for your listeners aren't familiar with interchange is it's, anytime you go take your debit card and goes swipe at a merchant, that merchant pays a fee to MasterCard, and MasterCard splits that fee with us, right. And so looking at our mission, and our goal, it was a nice way to not only create a product and service that aligns with the user, but also a business model. So as they grow and hopefully have more money in their accounts, where along that ride to and are growing with them.
08:40
Yeah, that's awesome. I wanted to kind of just change gears a little bit. So when we first met, I don't know how long ago this was probably now like, over five years, I imagined my bear. Yeah, yeah. So the, I mean, it was one of these things. When I first met you, I thought, like, immediately, it was like a two minute thing as like, when we started talking about like, product, it was just like, immediately, I just felt like, oh my gosh, you're someone I want to be around. And I guess for me, I like working with all kinds of different founders. But like the, the founders who are can are really strong at product management, product design, and just, you know, kind of have that kind of compelling vision, but can back it up with execution on the product side, those are the ones those are the founders that like really stand out to me. Of course, like when you're dealing in the enterprise world, you have a lot of founders that have more of a sales driven mentality, especially historically, and I think, you know, the changing landscape of not only, you know, enterprise software, but also FinTech, you're seeing the consumerization which is really resonates with me with sort of coming from social gaming and the kind of background my brother and I had, so I was curious what kind of what was sort of the inspiration for you, you know, are there either books or people you've met or how did you develop this? Like insane you know, product management kind of competency, your product leadership competency?
10:01
Yeah, I think it's one being around good leaders in different product roles. But more importantly, it's failing a lot. Let's be honest, like, the only way you learn really in this game is you go out, you execute, you learn, and those things stick with you. And probably like our my product philosophy has always been just like, you have to keep shipping. Right? I think one thing that's very underrated, just in general, and for startup founders is momentum. And when you ship product, you're learning you're testing, you're iterating, and you're building momentum. And that momentum just starts compounding, right, and you start yourself getting traction and growth. And that's really, really powerful. Because nothing is more exciting than, you know, that feeling of just pulling you the markets pulling you and your product is getting better. And, you know, it's really funny, I just had a team meeting, where I reiterated, like, you know, the sense of the RE Halfmann quote, right, if you are not embarrassed by your first product, you ship too late. And I put on a big slide, like the first branch logo, which was really embarrassing. And I just made it in Photoshop, but that was on the App Store. And luckily, today we have a great design team that is fix that. But like, yeah, that was embarrassing, but it was out there in the world. And so I would give that advice, like, just keep shipping.
11:18
I totally agree with you like and there was this, I just I've been rereading the book super founders when they did research on basically unicorn founders. And one of the common, one of the outliers versus all founders who received venture funding is just this like this, like serial entrepreneurship. And it's not even just tech. And it's not even just being successful. Like the most successful unicorn founders have this sort of pattern of like serial, like, they're serial entrepreneurs and builders, it's like part of who they are, you know, and I think it kind of reminded me when I was 15, talking about that really crappy MVP product, or really low fidelity, low quality, I grew up kind of lower income. And my first website I built in 1995. You know, this is like, I don't know, I feel really old. Now. That's a while ago, but it was, it was this really misaligned directory website. So like, I didn't know how to format, you know, like web publishing that well. So if you looked at the directory, it kind of started to slant as you as you scroll down the page. And it's because I didn't know how to do like proper alignment on like, using like, whatever web publishing tools at the time. But hey, it served the bill, you know, we got the site published, we got the application done, you could do a little bit of scripting, I was never that good, you know. And then we got the we got got some customers, we got a lot of traffic and off to the races, you know, we're able to take those early works, and iterate and iterate and, you know, about over like 10 or 15 years, we were able to bootstrap to like a 70 million annual run rate. And that was that business. And it was like, but it was just the team. It was really just a hobbyist approach tinkering, very simple. There was nothing perfect or magical about that, you know, the MVP of my web publishing days, but it was like, you know, I think that's how great businesses start, though. You could go look at the first version of Uber and you go, that's Uber, like, What the hell is it the wayback machine where you can look at like, often find like old photos of like the biggest homeruns and in tech, and it's just incredible to see.
13:11
So a lot of people in startup land talk about you know, failing quickly and often, but out a lot of people talk about like recognizing when to stop failing. You mentioned coming across this period of growth that exceeded your past two years growth. How to exactly did you know when to pivot? Are there inflection points or what did you recognize where you were just like this is this is the point. We need to make this decision and pivot.
13:34
Yeah, for us. The big inflection point was really when we started saying active usage taking off and customers started, you know, and users started pinging us both good and bad about this new feature around earned wage access. You know, they they're had requests and how do we can make it better and that's when we felt really you know, we talked a lot about product market fit as founders and startups and we did feel the market really pushed the product forward and accelerate that product or to help to build momentum. And that's when we knew we really tapped into a strong sentiment in the market and continue to iterate around building better financial services for this demographic.
14:21
So I know one of the common links between us as we both have companies kind of scaled starting in the Twin Cities. And I guess I understand you've got you've moved to more of a remote first approach with your team. Can you talk about, you know, what it's been like, kind of scaling outside of, you know, like a primary tech or what would be historically thought of as like a primary Tech Center, like, you know, the Bay Area or maybe New York or Boston or something like that. What's that been like? And then also making that transition from kind of the primarily like an in first team to more of a remote first team.
14:54
Yeah, so you know, coming to Minneapolis, maybe to give your listeners a story. Originally from Los Angeles. We He moved here as part of the TechStars target retail accelerator. We were part of that first class in 2016. Had no ties to Minneapolis prior. And so, you know, one of my challenges was like, how do I build a network? How do I, you know, start meeting people in the area. And what was great is one, there's great investors like Rob and others that were able to do some of that. Yeah. And early on, it was a lot of recruiting through our network. And we found really great talent. You know, one of the things that we found about Minneapolis is great place for b2b software, you know, people that know how to sell into companies, how to implement it on the customer success side market. And so we started building out a core team there. And then, you know, obviously, fast were the pandemic, like many companies that reevaluate kind of, you know, what that hiring looks like, in that period. And, you know, we were really fortunate where we saw some tail winds from the pandemic, and our team was actually growing pretty rapidly. And so, you know, we had to adjust to this remote first culture and for us, you know, that meant a little bit different ways we operate, you know, asynchronous communication, documents, everything, and it's worked out really well, for us, we're, you know, now we've been able to recruit talent all over the country. I forgot the latest on how many people we have. But I think it's, you know, upwards of more than 1520 states around the country, and we've been able to grow and move really fast. But ultimately, I think it comes down to like just the mindset and culture and making sure that, you know, you recognize kind of the adjustments you can make as a remote first team.
16:40
So you went through a period of growth, while you were adjusting to remote first culture? That's right.
16:46
Yeah. You know, I think when you look at kind of our product, and helping workers on the frontlines, be it hourly workers, gig workers, you know, these were working Americans that even during the pandemic, they were keeping stores stocked to the, you know, they were delivering food. And so we definitely saw acceleration in certain key verticals. And we've developed new products along the way, like our digital tips product, which was used by a lot of quick service restaurants doing delivery. And so we were hiring out all around the country during that time.
17:21
I wanted to kind of switch gears and talk about how startups raise money from venture capitalists. I guess from the outside looking in, it seems like you've been able to raise capital fairly quickly and efficiently. But can you maybe describe more, not so much like, the names and who invested but more of the process? I know, I read this book the other day from Ryan Breslow, I think is how you pronounce his name. He's got a payment startup. And I it's called fundraising. And he kind of describes his fundraising process, actually a really short book, but I thought it was, I felt like a lot of founders. My experience is that it's often a process breakdown. Like they're not really, they're not treating fundraising like a well, maybe there's not really it's more of like ad hoc. And I'm curious if you develop more of a process? Or how would any advice you would give to founders, as they're thinking about raising from, from VC?
18:14
Yeah, it definitely is a process. And, you know, I think for me, one of the things that I always taken away with relationships with investors is just making sure that you're intellectually honest about what you know, and what you don't know. Right, and the things you don't know, you can go figure out at, you know, with additional capital, and that's why that's why you're raising money. So know why you're raising in the first place. And it helps us build credibility, because the more you figure out what you don't know, you go back, and you have new data, and that helps build credibility, you accomplish, the milestones you set out. And that kind of compounds that relationship as well, over time, and one of the things that's helped, for me, especially early on, that really early stages is almost over communicating, I would do weekly updates to my network. And it was a great way to also build accountability to your team in this culture of like, hey, if I say I'm going to do something, I'm going to do it. And that was really great, too. And then, you know, over time, that goes to monthly updates, and quarterly whatnot with your investor group. But you also have to make it easy for investors to help you right and others to help you and people generally want to help and be helpful, but you know, these updates that you can provide, just lets them build, I think a series of dots that they can connect over time and show that momentum and growth.
19:37
I've been playing around with tick tock lately, and one of my first videos was about this whole notion of you know, don't be transactional. I think I'm really bad at tick tock, by the way, but it was, I think the average marriage in America is 8.2 years and like for successful VC backed companies, especially the funds that come in early stage, like a seed round, that you know, They often are in your, you know, with you for seven, or maybe nine to 10 years or more. And so that means the average VC investment last longer than the average marriage. And this is why you got to think about, you know, building relationships, I don't think, I think this industry, maybe with the, you know, you could get lost in the noise of reading all the big venture rounds that are happening on TechCrunch, or whatever. And, but you know, it's so important, I think, to be authentic and build real relationships. And it goes both ways. Like the founders, I think you want to get to know the VCs and make sure they're the right partner for you, and vice versa. But I think there's, I feel like if I could change one thing about a founders fundraise, I'm very much relationship driven. I'm not transactional, I can't stand it when a founder reaches out to me, right at the moment, they want to raise for the first time they say, Here's my pitch deck, it's like, whoa, whoa, whoa, like, you know, slow down, we're gonna get married here. Like, maybe we'll get married here, but we got to date first, you know, like, so anyway?
21:00
Definitely. No, it is. Yeah, very tight relationship. And I will say that, you know, for founder's at least, it is a great time to get found, right. There are many opportunities, especially the early stage for capital, there's Angel syndicates and networks you could tap into, there's accelerator programs, a slew of accelerator programs like TechStars, the Y Combinator is 500, Angel 500. Startups. So those are also great places to be don't have a network starting out, they, you know, you kind of have built in networks to some of those accelerator programs as well.
21:31
Yeah. You know, it's for me, it's, you know, I don't know, I'm a big Twitter user, like, I can engage with a lot more people over Twitter than I can say, I have, you know, in person meetings. So I find like, you know, that's a great way I think to, you know, for founders, especially as Pete, I think VCs are more open about it used to be, you got to move the barrier to raise money, you got to be based there. And that like, that was already trending towards being thrown out the window. But then especially in the wake of COVID is like, it truly doesn't matter. I don't think where you're at in the world. It's just, you know, built, find ways to build relationships. And but anyway, you came out of, you know, as an EIR out of IDEA Lab, what did you see the pros and cons of sort of working within a venture studio? Because that's a whole different framework in terms of resources that you might have. And I know there's not like, just like, there's no, no two VCs are exactly the same. I'm sure there's even a greater difference between the various incubators and venture studios around the world. But maybe if you could talk about them more generally, like what were some of the advantages or disadvantages.
22:33
So ideal, I've just backing up a bit traditionally, you know, a lot of the ideas and companies that came out of IDEA Lab were were created by Bill Gross, right. And then Bill had four management teams and operational teams around these ideas to go out and execute. Over time, I think one of the things they saw was like, there was value in bringing entrepreneurs in house and letting them go out and form these teams themselves. And they would be the first check in because they had an early view into the company. And so I came in on the ladder, kind of part of the IDEA Lab strategy with company formation. I think for me, as a solo founder, it was really great. Because, one, they had resources that can help get products off the ground. So think design resources, supplemental engineering resources. And then also, you know, as the company did start growing some of the help around some of the, you know, general administrative aspects of running a company, like I didn't have to worry about legal, HR accounting, and I can focus solely on product building, talking to customers and solving problems for customers. And so I thought for me, you know, that was really instrumental. And then, yeah, you know, thinking about networks, right? Oftentimes, these venture studios will be the first institutional capital into the business. And that, again, builds a network and some validation that you can go out and execute and grow pretty quickly at the early stages.
24:03
Yeah, I think that's so that's so interesting, because I think it's something like the media doesn't really talk a lot about. And I think, when they celebrate successful founders, or whatever business or startups, which is just like being a founder really means you have to have general knowledge across all functional areas, you know, within your founding team, or you got to be able to quickly acquire that because you're, you're going to be the CFO, the head of the General Counsel, the CTO, the VP of sales, you're going to be the head of ops, you're gonna be everything. And so I think that's where a venture Studio, you know, having launched our latest startup, our first venture studio startup next jam, you know, like I had never done any of that and probably, you know, 20 years because the bootstrap startup we had, you know, we got all that done and so we were able to take that on for the next jam team as a fund and, man, it wasn't fun though. I like have to say like, that's it's just it feels like such remedial work. And of course, the tools that are better tools that startups have now to make it make it a little bit easier. And that you see, a lot of first time founders especially really struggle with some of the things like, what legal structure like, you know, how many startups do I see that start as an LLC, and I think, man, you need to find a new attorney like, but you know, but I think that's where i The other thing is, though, that knowledge is more freely available than 10 or 20 years ago, if all the just explosion of resources, both through social and just like, you know, all the online content for supporting founders, but I think that they had that opportunity with the studio, I think that that can be a real advantage.
25:35
That's one thing, it's one thing to have the knowledge but then it's another thing when you know, you find yourself in the middle of a pandemic, and you have to shift your entire huge 15 State team to remote first while adding five other states worth of employees. Like it's one thing to have a little bit of HR, but you guys must have a rockstar HR.
25:57
We do. Yeah, no, we have a great People Operations integrate people later.
26:00
Yeah, I was gonna say like, just setting up payroll like think how much time an average founder spends setting up payroll? Like it's, it's kind of a i You gotta it's just, it's, it's not going to add value. It's not going to make your product and you better, right, but you have the right way.
26:15
So we'd like to end the podcast, you know, our whole title is execution is king. And we love to get lines on people who may maybe they've been recognized before, maybe they haven't. But is there anybody that you see executing, whether it's an individual at a startup, or maybe it's just a start up itself? But somebody maybe they're flying under the radar? Maybe it's you know, maybe it's Disney or something like I mentioned our last guest, two guests ago, when a fox, maybe it's someone huge like that, but just somebody that you'd really see performing?
26:50
Yeah, I've been a big fan, especially after he bought the Timberwolves Mark Lore. He's, you know, across many different industries, continue to execute. And in fact, just, you know, more ambitious, I think it is new endeavors, whether that's the new city he's building or, you know, the new, I believe food delivery, kind of startup. Yeah. So, yeah, I think when it comes to execution, and a great CEO, its Mark comes to mind. Yeah, I
27:19
think we're, we'll see maybe we'll get Mark Lore on his podcast cast. I think yeah, pretty. Yeah, definitely. I would agree with you. He's, you know, we had a prior guest on who bootstrap at the age of 27. Bootstrap to start up to 50 million in annual revenue from down in Miami. When I thought man, it'd be interesting to talk to someone like Mark who did it the exact opposite way. His startups have raised just a tremendous amount of capital right out of the gate. And especially in this world, where you talk about like, the MVP, and you know, starting very, you know, very iteratively but I think there are there are certain times where a bit or businesses that are better off just having more resources to start with and building to scale from day one. It's not I not everyone has to have a group thing. There's multiple ways to build a company, right?
28:06
There should be a term for that like coin person or something. Thanks so much for joining us on the podcast today. Atif. We really enjoyed having you. Likewise. Oh,
28:17
this is great. Appreciate it.
Welcome to the May edition of the Great North Labs newsletter. In this time of economic change, entrepreneurial skills, advancing technology, and its new applications will drive the innovations and evolving business models necessary to spurn economic growth and prosperity on the other side of the downturn.
Great North Labs recognizes the importance of seeding investable startup opportunities, and endeavors to be a VC leader in the cultivation of robust early-stage startups in the region. That said, there are opportunities for learning necessary skills for startup entrepreneurs coming up soon, for high school students, college students, and entrepreneurs of all ages.
Education Programs
Today is the deadline to sign up for Jumpstart's 3-day startup intensive for students! Jumpstart is structured like a hackathon, but with the focus including product and business instead of solely on coding and building. The program starts on Friday and goes through the weekend. Sign up by midnight with your own team, or as an individual. Each team will include technical and non-technical roles.
Jumpstart is virtual, free, and includes a day of workshops, speakers, and Q&A to learn from various startup ecosystem leaders. If you know any students in high school or freshmen in college interested in a startup, check it out. We are proud sponsors of this inaugural event by Futurist Academy, and are excited to see this kind of programming becoming more prevalent and widely available in Minnesota and the Midwest.
For entrepreneurs beyond high school, the Startup School is back! This collaboration with ILT Studios, Great North Labs, E1 Ecosystem Builders, and MN DEED has gone virtual. Startup Course 01 | Customer Driven Innovation – Module 101: Opportunity Identification is June 6th! This first of three modules is aimed to take entrepreneurs from idea to investable product. The module is available in two separate 2 1/2 hour time slots, is open to anyone, and, like the entire program, is free.

"Most good ideas do not come fully formed. Even the best ideas need to be iterated, explored, and refined before they have a chance at becoming great business ideas. What most people don't tell you is that there is a process that can be taught and practiced to sharpen an idea–taking it from good, to better, and then to great."
Support Startup Education
Silicon North Stars is a program founded by Mary and Steve Grove that takes high-potential ninth-graders from economically underserved communities in Minnesota, and exposes them to startup training, local tech mentors, and the culture of innovation born in Silicon Valley.
Usually the program takes the students out west to visit tech companies, but this past year was the first time the program was run entirely in Minnesota! With the evolving Minnesota startup ecosystem there was no shortage of resources, people, and companies for the students to engage with.
If you're interested in joining us in support this program and its alumni, Silicon North Stars is currently raising $10,000 via GoFundMe for their inaugural alumni scholarship program. 
Events
The summer event season is getting rolling, with many large conferences moving to a digital format.
June 4th is the Wisconsin Entrepreneurs' Conference. This virtual conference will include sessions focused on providing small businesses guidance on COVID-19, and will also highlight the Wisconsin Business Plan Competition winners.
June 4-5th is Entrefest 2020. Based in Cedar Rapids, IA, this year's conference is virtual. "EntreFEST is a two-day conference, celebrating the spirit of entrepreneurship and innovation where professionals at every level come together, share ideas, and own their success." Great North Labs's Mike Schulte will be speaking.
June 23-25th is Collision. Described by Politico as "The Olympics of Tech", this massive annual tech conference is going virtual this year. With SXSW canceled this year, this may be the top tech event of 2020 after CES. Great North Labs's Pradip Madan and Rob Weber will be attending and available through the event app.
June 24-25th is Fund xChange in Chicago, IL. "FUND xChange is assembling the entrepreneurs, industry leaders, and experts, in the banking and finance industry to explore the innovations in value exchange. Meet the community improving how we bank, pay, and invest."
Portfolio News
Branch won a Webby! First awarded in 1996, the Webby Awards are, according to the New York Times, the "Internet's highest honor". This year the competition garnered over 13,000 entries. Branch was 1 of 2 winners in the "Banking/Financial Services Apps" category. Congratulations to the Branch team for this international recognition!
Job Board
Dispatch is hiring a Director of Sales, Product Manager, Product Owner, Quality Assurance Engineer, Senior Software Engineer, Content Creator, Business Development Rep., and Software Engineering Manager in Bloomington, MN. Territory Sales Manager positions are open for 16 states!
FactoryFix is hiring a Team Lead – Full Stack Developer, Full Stack Developer, and Infrastructure Developer- DevOps in Madison, WI; a Recruiter, and Business Development Rep in Chicago, IL.
TeamGenius is hiring a Customer Success Associate in Minneapolis, MN.
PrintWithMe is hiring a Regional Sales Director on the East Coast; a Software Engineer, Summer Strategy Intern (MBA), and Summer Strategy Intern (undergraduate) for Remote work.
Parallax is hiring a Customer Success Specialist, and Growth/Customer Acquisition in Minneapolis, MN.
Branch is hiring a Channel Manager in Minneapolis, MN. 
Inhabitr is hiring a Chief Growth Officer/Head of B2C Growth and a Sales and Customer Experience Associate in Chicago, IL.
NoiseAware is hiring a COO, VP of Global Sales & Account Management, Product Marketing Manager, UI/UX Designer, Account Manager, and Customer Advocate in Dallas, TX.