Head of Finance & Fund Administration- Venture Capital Firm (Remote)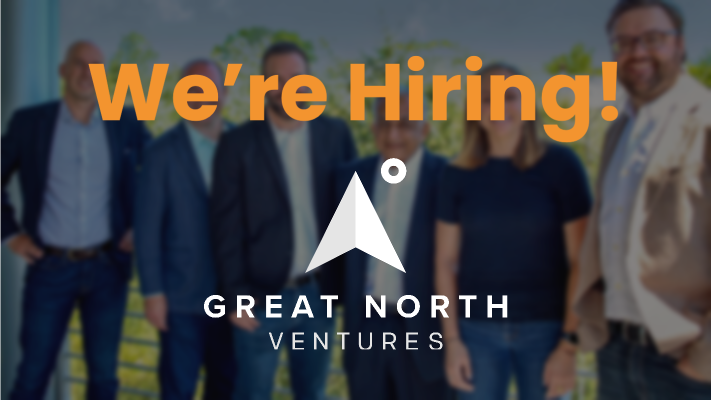 Great North Ventures is an established early-stage VC fund with $70M in AUM. GNV is investing out of its recently closed Fund 2 into high growth startups across the spectrum of early stage (pre-seed to series A.) This head of finance and accounting role presents the candidate with an opportunity to gain deep experience in every aspect of venture investing (fundraising, portfolio management, investor relations, deal sourcing, due diligence, transaction management, and portfolio support.) GNV invests across many different industries and a candidate will have the opportunity to utilize their past industry experience as well as develop new areas of expertise. GNV also operates an incubation studio that will present the candidate with opportunities to work closely with management teams to build new startups from the ground up.

Position Summary
The Head of Finance & Fund Administration will support the organization and its national portfolio of investments with respect to financial analysis and modeling, valuation, business case development, and coordinating deal structuring and documentation with outside counsel. The successful candidate will demonstrate the ability to assess market opportunities, develop business cases for equity investment, lead business planning exercises, and provide ongoing performance monitoring and forecasting insight in a fun, fast-paced and entrepreneurial environment.
You will perform financial and operational due diligence, prepare professional presentations in PowerPoint, support deal structuring and negotiation, and provide post-close investment performance monitoring and documentation to inform executive decision-making. This is a data-driven organization, and this position requires an individual who is comfortable analyzing financial statements as well as operational metrics and can communicate findings and recommendations crisply.
This position will work closely with GNV's managing partners; however, a great deal of independence and autonomy will be required.

Responsibilities
Experience conducting market research, competitive analysis and evaluating new business opportunities
Extensive, hands-on experience drafting management presentations, business plans and investor reporting materials
Experience with managing key vendor relationships and ensuring deadlines are met by GNV and its vendor partners (fund administration, accounting/tax, legal, regulatory.)
Experience coordinating complex investment transactions with many stakeholders and vendors involved.
Experience with private equity accounting concepts and audit procedures.
Coordinate with third-party fund administrator on quarterly investor reporting and on annual audit and tax reporting.
Ability to effectively ingest detailed investment performance information, interpret quarterly financial data and synthesize results for senior decision makers
Ability to meet stringent deadlines and perform with a high degree of autonomy and integrity while coaching and developing others
Preferably someone with deep analytical and financial modeling experience with working knowledge of valuation techniques, financial/operational due diligence, business case preparation and private equity or venture capital investing structures; experience with detailed capitalization table modeling is a plus
Mastery-level knowledge of Microsoft Excel, PowerPoint and Word
Hands-on style and self-starter with a passion for entrepreneurship and the start-up ecosystem
Above all – a deep intellectual curiosity and appetite for learning

Qualifications
● GNV encourages all candidates to apply regardless of educational background.
● 4-7 years of professional experience in accounting, auditing, and or startup finance are preferred, but not required.
● CPA and/or JD will be helpful in this role, but are not required.

Location
● From home (we are a remote team)

Compensation
● Competitive salary plus participation in fund's carried interest
● Benefits – Medical, dental, vision insurance
● 401(k) contribution
● Statutory holidays + 4-weeks time off each year
Application Procedures
For interested candidates, please send the following items to Rob Weber at rob@greatnorthventures.com
●Updated resume
●Optional-A hypothetical investment memo for one of Great North Venture's portfolio companies – This is intended to provide some insight into how you think about startup investing. This is open ended and you can include anything you find relevant or information that would be important for you to complete a more thorough analysis