Great North Labs's Startup Summit 2020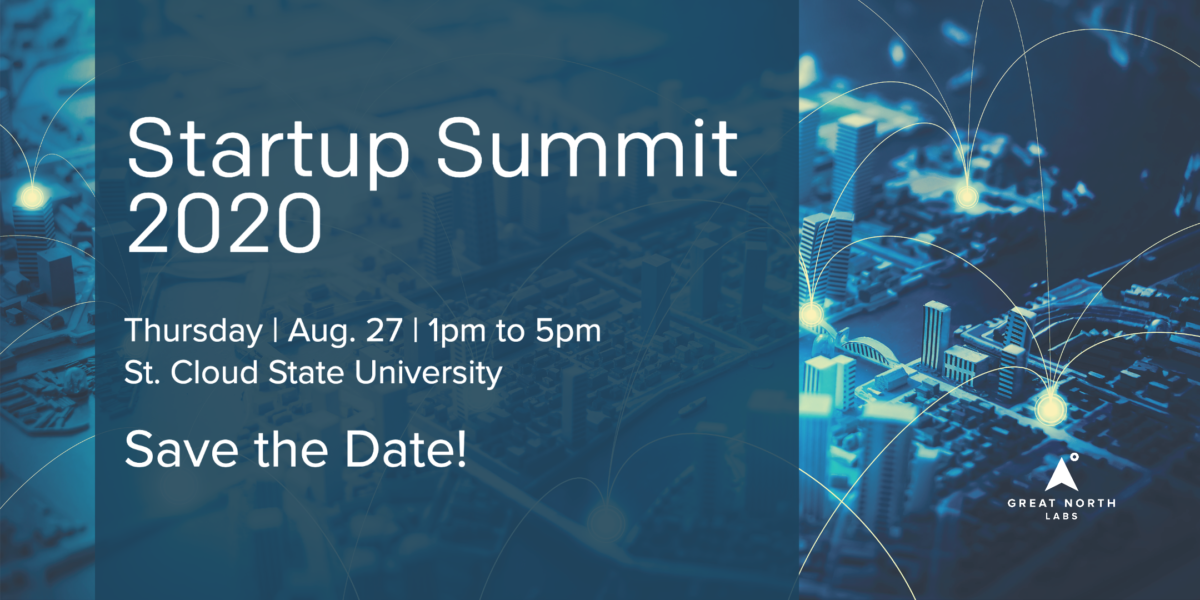 [Due to health and safety considerations during the COVID-19 pandemic, we are canceling this year's in-person conference. We will keep our community updated via our newsletter on any changes, as we explore virtual event options.]
Great North Labs's Startup Summit 2020 will be on August 27th at St. Cloud State University. Every year, Great North Labs gathers stakeholders together in late summer for an annual event aimed at supporting startups in our portfolio and the startup ecosystem in general.
Sometimes there are boat rides, other times there are distinguished speakers and panels. There is always networking. And food, and fun, and new connections. Every year, without fail, people ask, "What are we doing next year?".
And every year, I say to at least one of them, "demolition derby at the Brainerd Speedway". It is never true, but it keeps them guessing and excited, and that is just good marketing.
Well, the cat is out of the bag early this year.
Mark your calendars for August 27th. Great North Labs's Startup Summit 2020 will be at St. Cloud State University in the Atwood Ballroom from 1-5pm. (Investors- save the date starting at 10:30am. Details will follow.)
There will be industry-specific breakout sessions and startup ecosystem speakers, plus plenty of networking. No helmets required.
Further details and an event sign-up link will follow. Keep an eye on our newsletter to stay up-to-date!