Investment Thesis: Fund II Strategy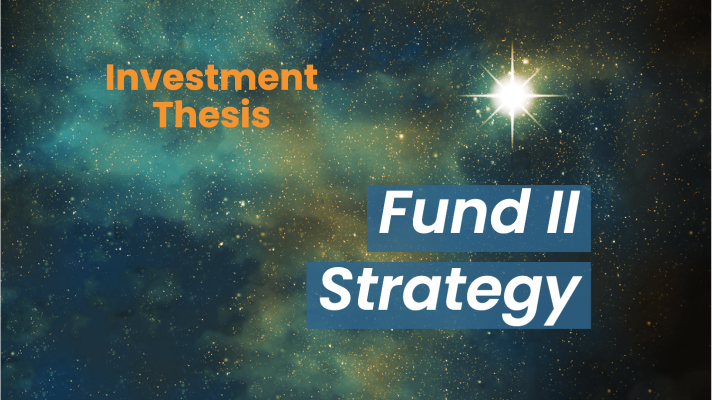 Intro to Great North Ventures
Great North Ventures is an early-stage VC located in Minneapolis and St. Cloud, MN. Our investment team consists of ex-operators with significant experience across stages of growth from startup to public companies and M&A, and broad and deep technical, sales, marketing, and transactional expertise. Starting in 2017, we have raised two funds. 
Fund I, from which we made new investments from 2017-21, focused on opportunities arising in the Upper Midwest given the strength of the entrepreneurs, and the relative lack of venture capital. Our focus on the Upper Midwest allowed us to leverage the substantial network our founders have in the region, as well as the operating experience of all the partners across sectors and geographies.
Fund II Thesis
Geography
For Fund II, we have narrowed our investing themes, as well as expanded our lens with respect to geographic focus. Roughly, we aim to invest 1/3rd of our Fund in Minnesota, 1/3rd in the Upper Midwest, and the remainder without a geographic constraint. This enables us to continue to address the undercapitalization as well as take advantage of our deal flow momentum in the Upper Midwest. For another 1/3rd of our capital, as we have built relationships beyond the Upper Midwest, we want to take advantage of the deal flow for the best opportunities. Our allocation of the remaining 1/3rd further enriches our deal flow, as all regions in the US and elsewhere have concentrations of expertise, and the greater geographic diversity enables us to find the best deals in our target domains.
Fund II Investment Themes
We invest along three themes, Digital Transformation Through AI, Solving Labor Problems, and Community-Driven Applications.
Digital Transformation Through AI – The next dominant wave of technology-driven innovation will occur in legacy industries. We invest in the tools and technology that use AI to solve pervasive problems in legacy industries.
Solving Labor Problems – The world's talent markets are more competitive than ever, and the hardest challenges for virtually every business are related to attracting and retaining talent. Across all industries, we focus on investing in startups that tackle talent issues like recruitment, development, and retention.
Community-Driven Applications – Network-driven software is expanding into every industry, spreading beyond consumer to enterprise. These applications feature lower customer acquisition costs and higher retention rates, driven by strong viral effects that make use of growth loops. We invest in these startups that can kickstart networks.
As an early-stage fund, we seek opportunities from inception through evidence of product market fit.
Our investment criteria are foremost the size and potential of the opportunity. initial evidence of adoption or early product-market fit (e.g., registration growth, time spent using the service), low cost of customer acquisition, high lifetime value/customer, stickiness, sales motion simplicity, team strength, defensibility, and capital efficiency. We invest in domains where there are substantial unsolved problems that can be solved with entrepreneurship, and where we have strong expertise. Supplementing our own strengths, our network of advisors is a key resource for us in helping with diligence, key strategy insights, referrals for team additions, mentorship for the core team, etc.
Venture Studio
For opportunities at inception, we substantially rely on our venture studio. Our strategy for the venture studio is to create startups where we have unique expertise and where we do not see attractive opportunities based on external deal flow. We have incubated two opportunities to date in our venture studio.