The Secret to Fostering a Strong Startup Community Inside Your University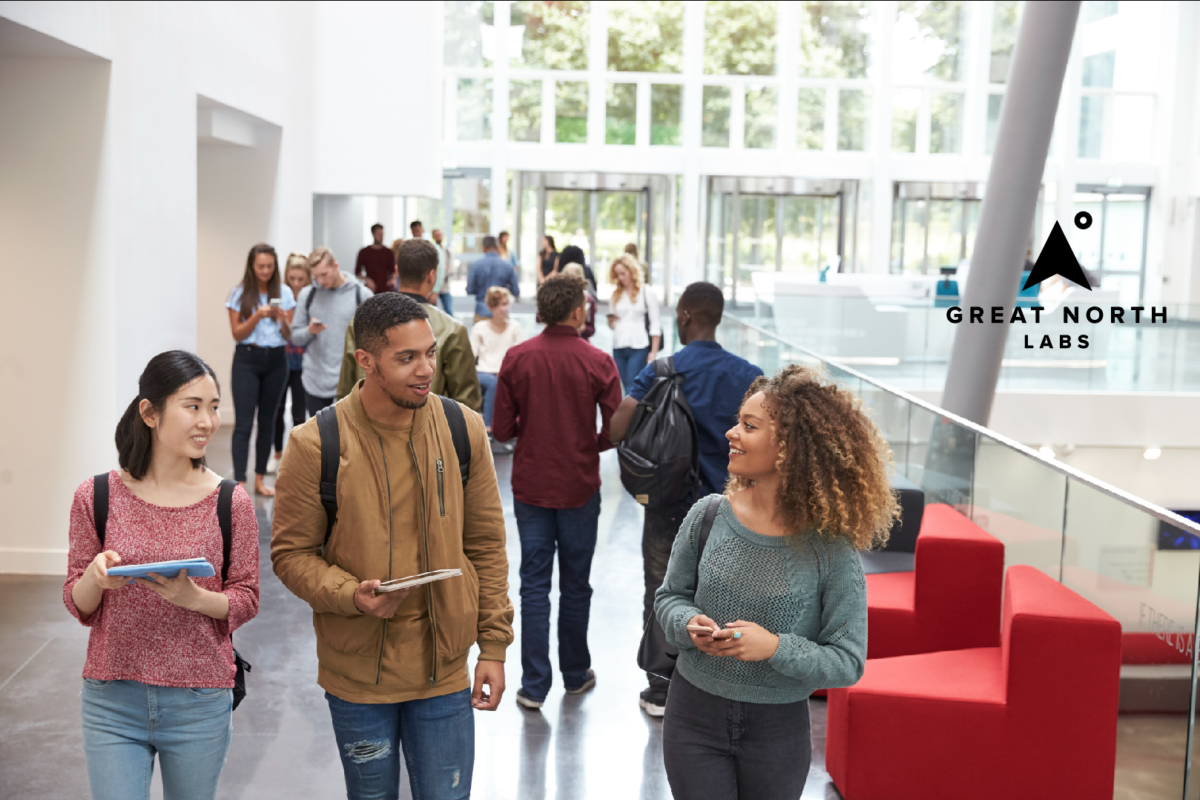 Author: Rob Weber
Most colleges and universities are finding it very challenging to cultivate strong startup communities like those found at leading institutions like Stanford and Yale. But if we take a deeper look at these leading institutions, and how others are responding to this challenge, we can build a repeatable model to support the the rise of the rest.
Certainly one component to developing a strong collegiate startup culture is having a strong curriculum, jam packed with not just theory but applied learning activities which enable students to develop skills required for jobs in today's workforce. A good example of this occurred two years ago  with the creation of a Software Engineering Degree at St. Cloud StateUniversity. Many engineering programs have become dated in our region but SCSU's Science and Engineering leadership are meeting regularly with industry leaders to identify the practical needs of employers and then developing new degrees in support of satisfying them.
Many companies are looking for strong software engineers. SCSU has long offered an ABET-accredited Computer Science Degree that is strong on fundamentals like Database, Computer Architecture and Operating Systems. Started in 2015, they offer a Software Engineering Degree which adds required courses on the Software Development Process. In addition they are also offering electives in Mobile Development, and Gaming and Visualization (useful for 3D software such as VR/AR programming).
Additionally, four years ago, SCSU opened a brand new 100,000 square foot ISELF facility where students can work with industry leaders on projects utilizing cutting edge technology like VR/AR, Robotics, Nanotech, 3D printers, etc. The vast majority of students today in Computer Science programs would rather be learning coding skills to build useful enterprise or consumer software instead of spending their college years learning how to build infrastructure they are not interested in building.
The ISELF building is not just a place for engineering SCSU students to gather either. The new facility is being utilized by students across a variety of fields from business to liberal arts in support of experiential learning.  Let's face it, many software engineers don't make the most aesthetically pleasing software! It may go well beyond SCSU's campus too. Recently, we held a meeting between SCSU and CSBSJU's Director for Entrepreneurship, Margrette Newhouse, and both groups of academic leaders expressed an interest in teaming up to get more student-led businesses from CSBSJU to work collaboratively with SCSU's experiential learning offering.
It has become table stakes for a university to invest in equipping labs with cutting edge, disruptive technology to give students access to equipment that they otherwise won't have access to. Some of America's greatest startup stories involved young founders taking full advantage of their school's resources. Take the story of Google and how their founders waited at loading docks at Stanford for new computers to come so they could increase their network and computing capacity. It isn't 2000 anymore and students still need access to an even greater number of tools. Ideally, universities should invest in labs that provide access to breakthrough AR/VR technology, robotics, drones, etc.
One often overlooked and easily corrected way to supercharge your university's startup community is to encourage it to focus its investing activity on regional venture funds that align with the university's mission, as pointed in Tim Schigel of Refinery Ventures recent post. In Tim's post, he shares insights as to how universities like Yale are generating outsized returns for their endowment than they would otherwise get in the stock market by investing in venture funds which align with their school's regional impact mission.
Today, most universities investing in the venture capital asset class send all of their funds outside of their region. This far-away distribution of venture capital creates a vicious cycle where the universities in other regions end up dramatically outperforming them, which causes the original university to be less competitive. If there are no venture funds in your region, universities should consider adopting a policy to take small amounts of their capital and deploy it to first-time fund managers who align with a regional investing strategy.
Startup competitions like the Minnesota Cup organized by the University of Minnesota bring awareness to many startups that otherwise would fly under the radar. Beautiful things happens when you bring awareness to startups in your region. The entrepreneurial community will start to rally behind them, bringing with them valuable business contacts, advice, capital, and more to ensure their success.
And then there is that all so important issue of connecting top employment opportunities to the most talented graduating students. The best startup communities provide organized apprentice programs such as Xtern by TechPoint in Indianapolis. Apprentice programs are critical to the success of new graduates so they can learn applied skills required for these new high demand jobs.
Finally, the university needs to identify regional founders who can lead this charge and support them with a bottom up approach by spreading the word throughout various student groups across different disciplines. Top down approaches don't work. Entrepreneurs are best led by entrepreneurs as Brad Feld describes in his book Startup Communities.