Great North Labs at CES
Great North Ventures

Jan 09 2019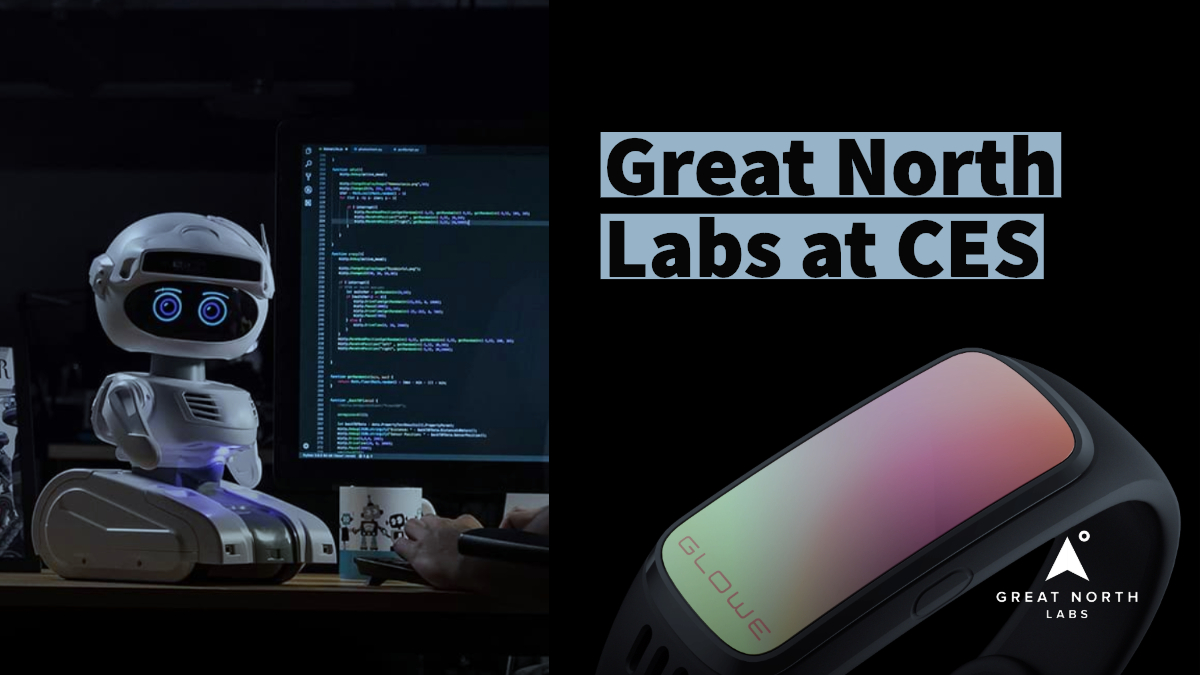 CES, the massive annual Consumer Electronics Show, is taking over Las Vegas from January 8-11. This year there are 182,000 attendees, 4,400 exhibiting companies, 1,000 speakers, and more than 2.7 million square feet of exhibit space. Among the companies are two Great North Labs portfolio companies, Misty Robotics and Glowe.
Misty Robotics is a customizable personal robot that can be programmed by anyone from students to advanced developers. Misty is creating a developer community around their hardware, Misty II, which ships in April. Ben Edwards, the UMN-Carlson graduate who founded Refactr and Minnestar in addition to SmartThings, is the Great North Labs advisor who turned our team on to the potential of Misty. The all-star team previously worked on Sphero, Google Nest, and SmartThings.
Glowe is a social wearable. The set of wristband-mounted LEDs syncs with your various social media accounts to display unique and customizable notifications. A Minnesota company, Glowe has been an under-the-radar investment for Great North Labs until now.
This is the first Consumer Electronics Show since Great North Labs started investing, and we are excited to be represented at CES 2019 by two companies with transformative consumer products.  If you are in Vegas for the conference, be sure to check out Misty Robotics and Glowe.