Carried Interest: Top Posts from 2018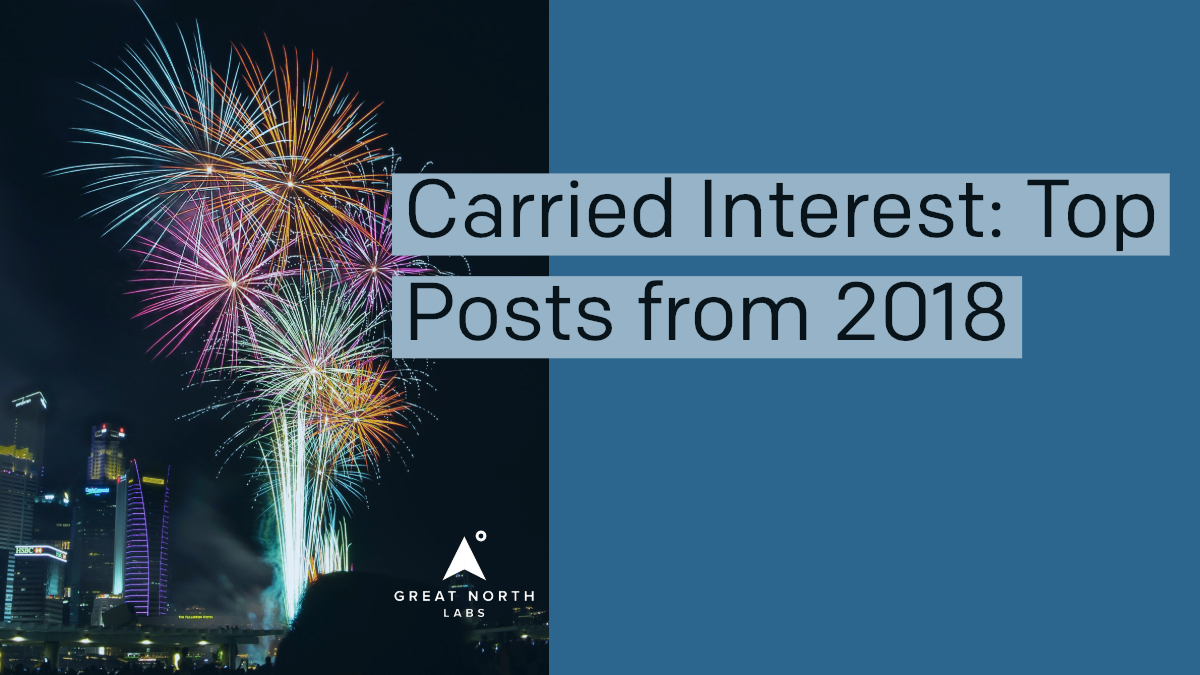 2019 is here! Since Great North Labs is a proponent of iterating based on data-driven feedback, it's time for a look at the best-performing content from 2018. What captured people's interest? What is the Great North community interested in?
The Posts
For more content, click below to browse all of our articles. You can also sign up below to receive our newsletter, which has job links, portfolio news and events in addition to articles; or follow the links to social media and video content on Youtube.