Mike Schulte Promoted to Venture Partner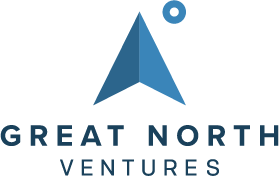 Great North Ventures is pleased to announce the promotion of Mike Schulte to Venture Partner!
Mike joined Great North as an Associate in January 2018. He was previously employed in the venture practice of Soffer Charbonnet Law Group in the Twin Cities. Mike received his BA degree from Minnesota State University Mankato in 2013 and JD/MBA degrees from the University of St. Thomas in 2017.
"Mike Schulte has proven himself to be a key contributor for our fund, and a valuable resource to our portfolio founders and fund investors," said Rob Weber, Founding Partner of Great North Ventures. "Mike excels in investing, on the legal side of venture, and in taxation and structures to benefit our investors, such as the 1202 qualified small business stock exemption. He has also been a valuable resource to the co-created startups in our new Venture Studio. We look forward to an even bigger impact from Mike in his expanded role as Venture Partner as we move ahead with investing, growing, and building startups in Great North's Fund II."
Mike has made an impression with founders of Great North portfolio companies, including Tom Spaniol, CEO and cofounder at ZenLord Pro. "I've worked closely with Mike for the past two years and I've had nothing but great experience. His knowledge of the startup ecosystem has been a great value to us as we grow our business and raise investment dollars. I look forward to working closely with Mike in the future."
Andrew Schulz, CEO and cofounder of NoiseAware, said, "Mike was thoughtful and respectful as NoiseAware was moving through our process. I felt like he cared about our business, employees, and customers, which made us even more excited to work with the Great North Ventures team."
Asked about the promotion, Mike said, "I am honored to continue investing in the innovation ecosystem with such a great team."