Great North Labs Featured in St Cloud Times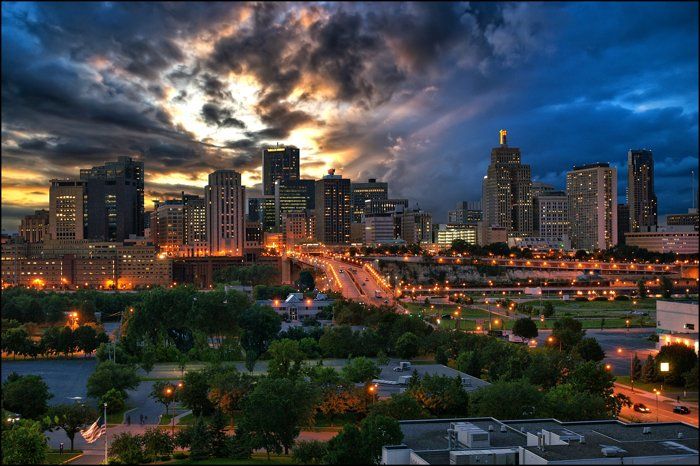 You can read the full article on St Cloud Times, here.
Tech leader launches St. Cloud Incubator
Tech incubator starts in St. Cloud
Great North Labs wants to grow talent and business start-ups. Wochit
The cofounder of a St. Cloud-area technology business aims to pass along his experience and boost Central Minnesota's economy with a technology incubator.
Ryan Weber is launching Great North Labs Inc. with the two-pronged strategy of building a tech talent pool while developing start-up businesses.
Weber knows a bit about running a start-up. He and his twin brother Rob created a technology business in 2000 while they were students at St. Cloud State University. That business eventually became NativeX of Sartell, which they sold for $25 million in 2016 to Mobvista. Rob is chief executive of NativeX.
In 2006, the brothers partnered to form a Midwest seed fund called in 32 Degrees, which has invested in tech start-ups. They've had success with investments in the Twin Cities and want the same for outstate college towns like St. Cloud.
Great North Labs will mentor start-up businesses in product research and engineering while offering access to funding and legal services. It will focus on developing start-ups that apply disruptive, breakthrough technologies. "Industries are being disrupted like never before" because of the internet, Ryan Weber explains.
Great North already has been running free boot camps for students from area colleges at 305 Fifth Ave. S, in the commercial area below Coborn Plaza Apartments.
St. Cloud State University computer science student Amir Daghighi said the boot camp offers high-level training in a friendly atmosphere. When students hit an obstacle, they have access to quick answers. Like others in the program, Daghighi is extremely self-motivated.
"I'm just doing my best, pushing myself as hard as I can," he said.
Weber says he wants to "build a program for the community.
"It's not just students, it's not just (start-up) founders," he said. "People want to support economic development. We want to embrace that."
People who are considering a start-up launch get free, practical training through ongoing boot camps liked the one already underway. They will get guidance on product and market research, the software development life cycle, front-end and back-end development and data management. Weber will connect participants with industry professionals in his network.
By late summer, Great North will select ideas for deeper development. Some boot camp participants will segue to paid internships to work on incubator-backed start-ups.
"We think we'll have success this summer," Weber said, "but we're even more excited about the long-term development of talent networks."
The project has support from St. Cloud State. "This will give our students a unique opportunity to work closely with industry professionals," Sarnath Ramnath, chair of the Computer Science and Information Technology Department, said in a statement.
Weber compares Great North to Midwest incubator High Alpha, which has in the past year invested in two Minnesota-based startups.
Weber hopes Great North will help start-ups quickly find the expertise that he and his brother initially struggled to find as they entered the tech business world.
"We just want Minnesota technology companies to rise up and develop a big win over the next decade. We think we've got the right ingredients."
Learn more
Great North Labs wants to connect with accredited investors and engineers willing to contribute expertise in exchange for equity. For those who are interested, there is a barbecue at 5 p.m. Wednesday at Riverside Park in Sartell. Registration and information is available at https://gnladmin.staging.wpengine.com/.