NextGem has $1.8M+ raised and $2B+ in trading card assets
The first Great North venture studio startup, has come out of stealth! The company has come out of stealth mode with $1.8M in pre-seed funding, and 3,500+ trading card enthusiasts signed up for the service and with over $2 Billion in trading card assets.
The startup has attracted value-add partners and investors including the first software developer at Uber, Ryan McKillen, fantasy sports analyst for ESPN, Matthew Berry, fantasy sports guru Paul Charchian, former Minnesota Twin Corey Koskie, and many successful founders and entrepreneurs. Co-investors include SK Ventures, Groove Capital, and Gopher Angels.
NextGem, is the first social app built for card enthusiasts to find and share rare and valuable cards right on their smartphones. The app uses AI recognition to capture professional-grade images with smartphone cameras to showcase the world's best trading cards, unlocking previously inaccessible card collections.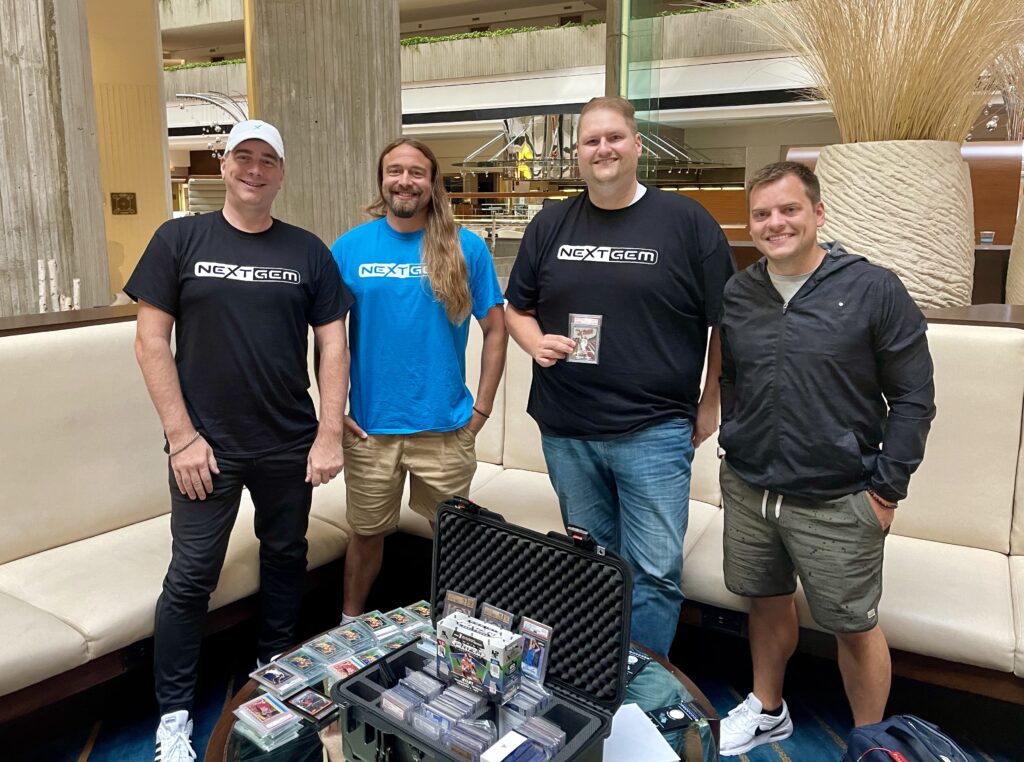 NextGem's mission is to foster, develop and bring together the world's most passionate trading card community, by reimagining the way people collect and discover trading cards through innovative social technologies. Users can manage trading card collections and find rare "gem" cards that are difficult to track down. They can connect instantly with community members, share card images across Instagram, eBay, and more, and leverage knowledge from experts to become a more savvy card investor.
"Tens of millions of fans are passionately collecting sports cards worldwide with the annual online resale market already in the billions, showing strong growth rates, with room to grow considerably from non-sports cards. Long-term, fan experiences will blur between collectibles and real-world fan experiences, further driving interest in new digital platforms such as NextGem."

– James DonFrancesco, President and Co-Founder, NextGem
NextGem is similar to Detroit based StockX, a platform for collectible sneakers that is planning a multi-billion dollar IPO, but it is is targeting the booming $13.8B trading card market. In addition to the social platform, the NextGem AI camera scanner, 'Gemma', provides 4K high definition inspection capabilities, and automated post-processing. The tool can help with authentication and establishing value. Fraud is an expensive hazard of the industry, as seen with the loss recently suffered by YouTube star Logan Paul in a $3.5M Pokemon card scam.
NextGem is the first company created in the Great North Ventures venture studio. In the venture studio, startup opportunities and markets are evaluated, teams built, MVPs spun up, and experiments run to iterate products until product/market fit is achieved. Startups co-created in the venture studio continue to receive fundraising support and board oversight after they launch.

"After validating the idea, we were able to build a great team around the product and attract significant interest to close the investment round. Significant interest is coming from well-known figures in the sports community, at a local and national level, and from other early-stage investors who recognize the opportunity for returns that comes from getting in early to a quality deal, where the market is huge, the product solves a real need, and the team and tech are built to take it on."

– Ryan Weber, Managing Partner, Great North Ventures
NextGem is currently accepting users on a waitlist for the app. If you'd like a sneak preview, contact us via Twitter for an access code.
The NextGem team includes serial entrepreneurs and tech veterans with experience at Apple, Best Buy, Branch, Drip, and DraftCountdown who are driven to explore future state opportunities in Web3 and have the unique opportunity to power a social commerce platform built with a member-first mindset.
The NextGem team is:
James DonFrancesco – James is a co-founder and President, and a former executive product leader and agile consultant. James was brought in to manage a team of 10+ developers, using his years of experience and expertise from previous positions at Apple, Best Buy, and Bremer Bank. James also has 6+ years of experience at Precognitive Research building custom iOS apps as Co-Founder and Head of Product.
Jason Martin – Jason Martin is a co-founder and Head of Growth. Jason brings a decade of B2C growth experience at some of Minnesota's fastest-growing VC-backed startups, Branch, Leadpages, and Drip. He has led go-to-market strategies from pre-revenue to scale and has extensive experience driving customer demand in the fintech, alternative investment, and collectibles space.
Scott Wright – Scott is a co-founder and Head of Community. Scott is the founder of Draft Countdown where he cultivated a passionate following for two decades. An authority in the NFL Draft field he has been featured as an expert analyst on radio, television, print on outlets such as NFL Network, The New York Times, USA Today, NBC Sports, FOX Sports, Forbes, and even the Madden video game. He is also a lifelong collector dating back to his days setting up a table at card shows as a 10-year-old.
Dave Anderson – Dave is a co-founder. Dave is immersed in the collectibles industry, from managing a multi-million dollar collection to being on the ground at trade shows around the country. Through this experience, Dave has developed key relationships with prominent figures across the community.
Welcome back to the Great North Ventures newsletter! We have some great funding news, insights for founders and investors from our partners, and a former Yahoo and Disney exec on our podcast, Una Fox!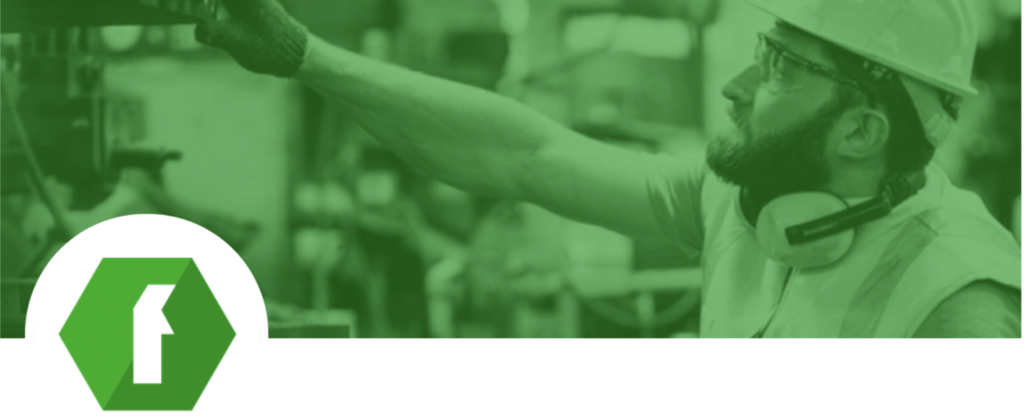 FactoryFix has raised a $10M Series A. The company has grown it's revenue by over 400% in the past year, and expanded its talent network to more than 300,000. Grotech Ventures led the round which included Great North Ventures, Revolution's Rise of the Rest Seed Fund, Hyde Park Venture Partners, Capital Midwest, and JFF Labs.
"The manufacturing industry in the US is buzzing right now. Every company we talk to has turned down business at some point because they didn't have enough qualified people to fulfill the order," said CEO Patrick O'Rahilly.
If you're interested in a humorous take on the state of American manufacturing, check out FactoryFix's off-beat, "The Office" style YouTube comedy series.
In Episode 9 of "Execution is King" we feature Una Fox, a Chief Global Data & Analytics Officer and former Yahoo and Disney exec. Una provides great guidance for founders on what it means to really be data-driven, and how to build that into your venture from the beginning.
"You know, startup a founder might be thinking, 'Well, there's only two of us here. What does that mean?' It means that you have to bring the data to any discussion and stand up, any meeting when you're getting together."
Who does Una see executing? A VR wellness company called Tripp.
Visit the Great North Ventures website for some fresh insights from our Managing Partners.
Pradip Madan talks about the outlook for Rapid Consumer Detection Technologies in 2022. Spoiler alert: The outlook is good.
Rob Weber talks through whether founders should start with a native mobile app or a web app. Spoiler alert: the title gives it away. "Start With a Mobile App, Not a Website".
Portfolio Updates

FactoryFix, a Recruiting Platform for Manufacturers to Hire Workers, Raises $10M Series A

Allergy Amulet Secures NSF Funding for Lactose Detection

NextGem's waitlist is open for early users. If you're interested in trading cards or testing the app, check it out.

TeamGenius has released Hockey Labs, a new youth hockey training app.
131 Open Positions
See all open positions on the Great North Ventures careers page
Dispatch is hiring for 74 positions
Structural is hiring for 3 positions

FactoryFix is hiring for 4 positions
TeamGenius is hiring for 1 position
Pitchly is hiring for 4 positions
PrintWithMe is hiring for 8 positions
Parallax is hiring for 5 positions
Branch is hiring for 17 positions
Inhabitr is hiring for 2 positions
Clinician Nexus is hiring for 1 position
NoiseAware is hiring for 1 position
PartySlate is hiring for 6 positions
Flywheel is hiring for 2 positions
NextGem is hiring for 2 positions
Backhouse Brands is hiring for 1 position

In this episode, Rob and Josef talk about a new book out about network effects, "The Cold Start Problem" by Andrew Chen.
They speak with Una Fox, who works as a Chief Global Data & Analytics Officer. Una was previously a VP at Disney and a Director at Yahoo, and is a truly data-driven leader. Una has known Rob for over a decade, and talks about personal network effects and startup communities, and gives advice to founders for getting value from their organization's data.
Who does Una see executing? Tripp.
Transcript:
Josef Siebert 0:09
Welcome to the execution is King podcast where we talk to successful startup founders, investors and ecosystem builders to uncover insights and best practices for the next generation of great global startups. Today, I'm talking to rob Weber, managing partner at Great North ventures. How're you doing today? Rob?
Rob Weber 0:29
I am doing great. How are you doing? Joseph?
Josef Siebert 0:31
Good, good. I've been reading this new book, actually, by Andrew Chen. He runs this program called the reforge program. He's also a venture capitalist. I applied to that program a couple times already. But I've been rejected, because I work for a VC and they strictly accept startups to work on all of these, like network based digital tactics, basically for growth. But it's really great book. I know you've read it as well.
Rob Weber 1:00
Yeah, I think the the cold start problem, you know, I came from the consumer app, kind of social app space. And so I worked, you know, a lot with social apps and marketplaces. And of course, Andrew Chen, who wrote the book was that it's kind of famously in the growth team at Uber, to their rapid growth, before going over to Andreessen Horowitz. And, you know, for what it did for me was, it's a, there's about an eight year period where we were operating these business native acts, which put us kind of in collision with all these leading consumer social apps and marketplaces and games around the world. You know, I found that book to be really clarifying in terms of a lot of the things I remember reading about learning from talking to people at conferences about, you know, how you how you, like, spin up these growth teams, how do you create this kind of growth mindset, there really is sort of a playbook for how you create these sort of multiuser kind of network driven applications. And some of the examples how people fake it are really interesting, like Tinder with college party to college party, just signing up people are, these are like, my favorite stories, because, you know, once they get big, and they scale up, and they they figured a repeatable way to do that. Okay, you know, I think people just sort of think of them for what they become, almost every one of these types of businesses have this sort of, they didn't start out with a big network effect or a big audience. So how do they break through, you know, and become one of these gigantic successes,
Josef Siebert 2:23
they had to do things that didn't scale? Right? To get over that the cold start problem?
Rob Weber 2:28
Yeah. And I think sometimes I really liked in there to sort of kind of reminded me, like, you know, is it just like a big launch? And you get a bunch of publicity? No, no, not really. Usually, that doesn't work that well, like normally, it's about this, like atomic unit, how do you create value within maybe even just two people to start with the examples of big successes generally, that's kind of how they start. But this talks a lot about like, you know, kind of the startup world, you know, and the network kind of driven business models. But I think, in this episode, una Fox, you know, we're going to talk a lot about kind of the network effects of just working with people and community, and how your own career can kind of take advantage of network effects. And it's kind of a full circle moment. For me, I think I met Oona 15 years ago or so? Well, she was an executive at Yahoo, which was our largest customer at the time at my prior startup. And we did you know, millions and millions of dollars of business with the Windows team over maybe a span of, I don't know, as five years, maybe 10 years in there. And I that put me in really close contact with Oona her leadership style and the team. And so I kind of lost touch with her. I know, she eventually left Yahoo. And Yahoo was a lot different company, you know, 15 years ago than it is today. Or certainly 25 years ago, like in the 90s, like Yahoo, people, you know, the Gen Z years probably don't recall, like, don't remember, they would have been around. Yahoo was like a Juggernaut and the internet in the 90s and early 2000s, you know, people before Google even came onto the scene, right? Like in the 90s. So you think about like, I kind of lost touch with Luna, she went on to Disney, where she worked on, I think, initially, she was on the E commerce team that launched marketplaces for the Disney Stores. And then I think she also worked on the Disney plus launch, which was obviously one of the most successful consumer subscription business launches of all time. And so I remember reaching out to her just to check in like six months ago, and we just started to hit it off. And I think is the trust we had built over the years. You know, while working together at Yahoo. You know, it was it was almost like not missing a beat. And I found that, you know, throughout your career, whether it's who you partner with, with your business, who you choose to work with, and recruit to your company, like I think, I think that's one of the opportune one of the opportunities I love about no working in businesses, you kind of get to pick and choose who you work with. And once you've built up that trust in, you can kind of it can be repeated in how you build teams, how you lead teams, who you work with? So there's a lot of there's a lot of this sort of network effects in business beyond just, you know, scaling social apps.
Josef Siebert 5:08
When a fox is the chief global data and analytics officer at Aristocrat, welcome to the podcast Duna.
Una Fox 5:15
Hey, Joseph, it's great to be here. Thanks for having me.
Rob Weber 5:19
So soon, I know you've been a part of launching some really impressive digital businesses, and initiatives at some larger companies like Yahoo, and Disney, can you kind of walk us through some of the leadership lessons that you've learned throughout your time kind of scaling these kinds of digital businesses,
Una Fox 5:35
I've been doing this now for over for almost 20 years. So there's lots of different use cases and different experiences that I've been through. So when I was at Yahoo, it was really all about the Ad Tech experience and building out new digital products. And I was having a conversation with somebody and at a Silicon Valley conference a few years ago, and talking about ideas. And really, what I have seen over the course of 15 to 20 years working with different companies is that sometimes there is a product that you're working on, that you have aspirations for that product, but maybe the timings just not right. You know, either it's a b2b product or a b2c product. But even though you're making progress on building that product, the timing might not be right for the market. And then at some point, years later, you see that product evolve, or it appears and the timing is right, and you think, Oh, my goodness, this is this is what we were waiting for. So when I was working at Yahoo, back in Oh, six, and oh seven, we started to build out a display network like we had for search. And at the time, we were trying to cobble together all of the systems that would allow us to do that, right. So basically, what we were doing was building partnerships with publishers to extend inventory, add inventory, and impression inventory, for Yahoo, and also for those publishers, so that we could reach consumers, either if they were on Yahoo, or at the publisher site, or somewhere else, I think it was a great idea was a great concept. And we were working really hard to make it happen. And then I think a lot of those people, technology people left and they ended up starting the DMP framework in products less than 10 years later. And then they showed up as DMPS. And when I was a Disney, I ended up being a client and onboarding Blu Kai, which is one of the biggest DMPS that was out there at the time. And I really understood the technology very quickly, because I had worked as an executive in the team at Yahoo. So I don't know if that's something that resonates with you.
Rob Weber 7:51
I mean, I think about timing, and you have these examples of like, you know, in the late 90s, as a teenager watching things like web van explode in the.com box, and then many years later, you know, seeing what happens when you have a mobile device with a capacity of an iPhone web ban wasn't a bad idea. You know, maybe the timing was bad. To your point. I think we talked about this in the prior episode, Joe Stryver, a friend of ours, who's the first UX hire at Google. And he talked about going through these compute paradigm shifts from like, the web to mobile. And now we're headed everyone's buzzing about Metaverse, and AR VR for all wearing 3d glasses in two or three years. How might that change some of the ideas from 10 or 20 years ago? Because there's probably going to be some new things that maybe the the timing wasn't right before. But with some new compute paradigm, maybe the timing will be better,
Una Fox 8:41
even 10 years ago, right? So 10 years ago, it was all about QR codes. So everyone was talking about QR codes needed to have a QR code. And then it got to a point where when you see it has a business that had a QR code, you're like, what is the point of the QR code? Well, COVID COVID, changed all of that, right? The use of the QR code and the digital device, and how ubiquitous that has come and the restaurant and bar industry or any other services that are using QR codes, they become essential. It's just what is old is new always. And I think you're right about the glasses, actually. And I think that we're going to see an explosion now and in the use of headsets, but it may not be in the way that we think it is it's going to evolve VR is going to really evolve very quickly. Now there's, I have a very good friend too. She's done serial startups in the gaming space. And she has a company called trip, which the product is really using VR experiences for depression for mental health. And it's been extremely successful. They've been working on this for a few years, but they've now really, you know, hit their stride. Yeah, that's another example. Right? It's just going to evolve very quickly. And look what happened with streaming and due to COVID as well, right? Everybody's at home, no one could go to the movie theater. And so then suddenly it accelerated movies being released straight to streaming.
Josef Siebert 10:08
Yeah, it was interesting, not just how the technologies come back around, you know, as the circumstances change, but also how the people in the companies like, like these new initiatives that came on to what you were working on how that circled back when you move to Disney, and then suddenly you're a client of, of these people you've been working with before?
Una Fox 10:26
Yeah, it's another aspect of the network effect, right? You need a network effect around a product to make it successful. But then you also need a network effect and in your community to build relationships to business, hire talent, right?
Josef Siebert 10:41
Yeah, you need a network effect around your product and your business and your and yourself. Yeah, absolutely.
Rob Weber 10:47
That really resonates with me, I come to really appreciate being able to work with people that I built a trusting relationship with. Also just seeing people who can execute when you work in like in the world, there's a lot of people who make promises and under deliver, and they don't really hold up to their commitments. And so I think reputation really is earned. And I think that's why I think the network effects of kind of building a career around relationships, at least certainly resonates a lot with me.
Una Fox 11:15
Everybody enjoys working on a mission together and getting things done. And I think if you are able to work in a team, you've got a harmonious bond together, you're getting products out the door, you're getting things done, you have a mutual feeling of success together, then when you when you leave that experience, you go work in other places, my experience is that I have maintained those bonds and those relationships with people through the course of my career. And they still call me we call each other, we refer each other, we advise each other. I don't know how I could exist in my career without that, right. I mean, the fact that you and I and Ryan work together, you know, over 15 years ago now, and we're still connected and can call each other and, you know, I think it's a pretty good easy conversation, right? We have, we have a trusted relationship. So it's absolutely critical. It's all about having good positive relationships with people.
Rob Weber 12:14
I think we talked about that. I can't remember which episode but someone was talking about, like recruiting maybe that was also the Joe Stryver episode, who was at Google and how one of the things he observed in the Bay Area was how you had these like clusters of people in like product and engineering teams, kind of going from company to company, but together, because, you know, the company was kind of less important to them than just the who they worked with. And I think that was kind of an interesting thing, when you're if you're scaling a business really fast, you know, if you get a certain group of people, they'll probably helped bring other talented people.
Una Fox 12:45
Absolutely. Yeah, for sure. Are you both familiar with the Maya Angelou quote, which is, maybe nobody will remember exactly what you say, but they will remember how you made them feel? You know, there's such a huge conversation now. Everybody took time and took stock of their lives during the pandemic and during COVID to evaluate what they want to do. And people absolutely do not want to be working in toxic work environments, right? So it is it's very important to have, first of all, for yourself a good understanding of what you want, as an employee, and what kind of relationships you want to have with people around you. And then as a manager and a leader, you really have to have an empathetic perspective, when it comes to working with people understanding every individual situation, people are not going to want to work in toxic workplaces. So I just think it's really important for managers to think about how they make people feel, right? They're working together on a day to day basis. It's just critical.
Josef Siebert 13:50
As a leader at a big company or at a startup, do you have any input for people who might be leaders, when it comes to setting a great company culture?
Una Fox 14:00
I actually think that there's a lot that big corporate cultures have learned from startups. You know, there's many different examples, but one of the things where it has impacted us in a very positive weight is the importance of offering people flexibility, it seems to have been easier to create more flexible working environments for people in startups. But it has allowed bigger employers to offer the same flexibility to their employees as well. In fact, I would say it's it's really influenced a lot of the ways big corporates work now. And big corporates want to offer these different types of tools because they're competing for talent in the same marketplace. The one thing that I would say though, that's maybe easier for a larger company with more funding or more infrastructure is to be able to provide all the functions like training and people and culture programs. So managers are taught how to lead and manage people, what's acceptable to do what not to do. I didn't know that there isn't that type of infrastructure, typically in a startup right away. So if it's all down to one leader, and they're not really thinking through how people are feeling burned out or ignored or not valued morale, I know component pretty quickly, we could think about that is just what's been happening during COVID. Write with everyone working at home, we had to think about how we reinvented meetings, make them shorter, so that people weren't getting completely burned out. So we went back into exploring what we've learned over the years in tech development, which is doing stand ups. So instead of having a one hour meeting, in person meeting, normally in the office, you do a 15 minute stand up, instead of sticking these one hour meetings on the calendar, giving people short breaks between meetings, so that they're not getting that Zoom burnout. So that's one example of leadership. But the other thing I will say is that there's been research and not just the Zoom burnout, but it's being on camera versus being on audio, and particularly for women. There is some research that was showing that not everyone wants to be on camera all the time, I think women do feel a pressure in particular to look good. And I do think as a leader, it's important to show the way and say, if you don't want to be on camera, you don't have to be on camera, you can have your camera switched off. And once you're participating in the call, and you're actively engaging, that's fine. I think that's the type of leadership we need to show up with today. I know Rob, what about you? What's going on in the startup world?
Rob Weber 16:35
Well, I have to say, you know, for us, when we have a portfolio of something like 30 companies, I think, you know, early on, I've always been fairly flexible in my approach. So I would let the founders kind of guide how they wanted communication to flow a little bit. But then over time, I start to feel, you know, where was communication, you know, being managed most effectively. And what I found, I use board meetings as an example, the best boards that I'm on for startups have like a one hour monthly call. There's not a lot of heavy handed governance, when you're in a startup, usually, you're being agile, you're responding to customer feedback, you're constantly thinking about prioritization with limited resources, I found like the best run boards for startups are usually kind of that kind of monthly cadence where it's one hour, check in, talk about where you know, where you been, where you're going, versus like, maybe the more typical, like mid market board meeting is like three hours once a quarter, four hours, maybe all day, it's just not effective in especially, I mean, this is, I think, also part of being just remote. I think it's much better to have more frequent, shorter check ins, at least as an investor, what do you start? You lose people's
Una Fox 17:48
attention? Right? I mean, you lose people's attention, especially if I mean, I have been on all day, like you, I have been on all day QBRs. Those are tough. Those are tough days, right? Yeah. And I assume that I as I am not the only person that finds that to be a tough day, I just don't know how on Zoom, everybody can be focused for a full day. That's, that's a tough one.
Rob Weber 18:19
Kind of going in a different direction. I know, your current role, you're kind of leading analytics. I know, when we worked together while you were at Yahoo, in digital advertising, analytics are so much in performance are so tied together that it's hard to find a digital media or digital advertising kind of business or product that is that isn't really analytics, or strong from an analytic standpoint, or probably wouldn't be a very good digital media technology or product. Right. But when you think about, you know, you know, I guess I'm not as familiar with your work while you're at Disney or not, in your current role, you know, how does analytics kind of play a role when you're thinking about scaling digital businesses?
Una Fox 18:57
First of all, if you take businesses like and particularly for, for founders that are in the digital space, if you if you're looking for direction, the companies like Uber, Meza Netflix, Amazon, Airbnb, their entire business process is mostly is digitized. And so therefore, it's mostly trackable, and scaling using analytics. And companies like that is a lot easier than doing it in a more traditional business that doesn't have the whole process, digitize maybe like manufacturing, or traditional retail, or automotive, aerospace, etc. And the reason is that there are still certain elements in those business processes that aren't completely digitized. They have elements that rely on a lot of manual data input. And so in those organizations, there's a huge amount of effort that has to go into harmonizing all of the data, streamlining processes to go with that And even then, you know, uh, now this is this is all rapidly changing as we're having this conversation because companies such as Amazon, they're reliant on AI processes to provide services. And the traditional world is transitioning to that, too.
Josef Siebert 20:17
So what kind of practical advice do you have for founders who really want to be data driven? And like build that into their startup?
Una Fox 20:26
Good question. I think, first of all, the term data driven from the outset, or creating a data driven culture, really what that means is, are you using the right information to make the best decision possible? You know, startup founder might be thinking, Well, there's only two of us here. What does that mean? It means that you have to bring the data to any discussion and a stand up any meeting when you're getting together. If you're having stand ups, talking about how many customers you've signed up, or something that's going on with your software development lifecycle, or anything, any kind of tracking, if you're not taking that tracking data to a stand up, and you're not using reporting or data points, when you're having a discussion, that's an issue. And I've been in organizations where everyone's talking about how we become data driven as a culture. And yet no one is bringing a report into a meeting, you know, and looking at the end of the data. So it turns into a conversation more about gut feelings and you know, things like that, when you or your team are encountering a problem, do you look at the numbers to find solutions and validate assumptions? And if not, you need to be embedding that into the heart of your culture. That's number one. Number two, using data to drive decision making. So when you use analytics to understand exactly how your customers interact with your product, and you're able to see clearly, where are they finding value? And where is their friction? Where are you getting a lot of maybe emails or customer service issues with products, the right data will allow you and your team to always focus on the most important problems and opportunities, and whether you're measuring the right things. So for example, if you've built a streaming product, and you are not able to have that delivered into an environment on a real time basis, so you can't really troubleshoot a problem, because that's something that's happening in real time. That's a big gap, right? Using self service analytics to make data accessible. So your problems are going to get solved faster when the information is flowing really freely. And if you don't have the skill set, to build that for yourself, for example, your mobile app data, maybe you've got push notifications, maybe you've got a bunch of different processes that are tracking data around your mobile app experience. And they're in different places, or maybe they're with third party tools. And you're struggling to bring that together and look at that maybe you're going into different tools to look at different things, you know, the freelance economy, you should be able to get a sequel analysts to pull that together and pull some backbone reporting. So it's easy to develop, and you can get the information when you need, it's not holding you back, you're spending hours manually pulling reporting together. That's just something that you could easily outsource. And you shouldn't be doing that yourself. So you've got data, then you've got reporting and analytics I took typically reporting and analytics, I can join together. But then you know, you need to, then there's the sowhat moment. So with the right tools, you can look through your customer data and other information to look, find correlations that can be used to find maybe some pockets of growth or areas you're overlooking. That's what I would call insights. Right? So for example, do you feel you understand who your ideal customers are? Do you have the data to support that? And if the answer is no, the process of backing up some assumptions with data could be really eye opening. It could be something as simple as you're going to launch a survey, ask a variety of questions, put that data together, and then compare that with what you're actually seeing with customer buying patterns, put it together. And then now you've got some insights that allow you to validate how the your customers are interacting with your product. And maybe that's going to open the door to opportunities that you weren't aware of. So creating that data driven decision making culture is not a one step move. It's have multiple steps along the way. And it really is a mindset. So it's just, you know, always thinking about the data points, how it's informing you moving forward, that you were able to get it quickly that you're able to parse it out quickly. Now, those are the types of things that that you want, really.
Rob Weber 24:59
What do you think about You don't what does it take to build a strong startup community or because you've been a part of some really strong startup communities?
Una Fox 25:06
Well, I guess I have been, even though I have a really strong corporate experience. I was exposed to the startup community in Ireland, probably more than 10 years ago, when I founded a coding Academy solution for kids here in Los Angeles. And we were connected to it was a grassroots organization that came out of Southern Ireland, and called Coder Dojo. And so another friend of mine and I, we set that up here in in Los Angeles, and we just started to get really connected with the tech community in Ireland because of that, the startup tech community. And we're for over five miles apart between the west coast and an Ireland, but we had Twitter's, so we just started to get to know all these different people on Twitter. And that's how I discovered that Arland it's a small and very tight community. So the tech community is extremely strong, and very tight. And then there are people there who've been worked as engineers, either in startups or maybe in larger corporates, and then they left and they went in, they did a startup. And once you have that community of people who are encouraging people supporting each other, then there are also several people who have been very successful. And so as they came out of there, similar to what you're doing, you know, they set up VC, you know, and venture groups and supported and mentored other startup leaders. So Arland has this very, very, very strong networked people. I mean, Irish are great networkers anywhere. I mean, pretty much live all over the world, and we stay connected. And then it's irresistible. When you meet another Irish person, you say, Okay, do you know, Rob, and what time does he come from? And oh, and I know the person's mother and the father, I went to college with this first. So we're just like, always, you know, constantly networking. But I think the the other thing that put Ireland on the map was, you know, the creation of Web Summit came out of Dublin with the work that Patty Cosgrave did. And now it's obviously moved to Lisbon. But Web Summit has such an incredible reach across the world. I mean, it brings startups from all over the world. And it has really created a hub of huge global scale, right. So where Arland was sort of at the epicenter of that, that's, to me a success story of what can happen in a network, obviously, I'm also part of the digital media network, and part of an entertainment and media network. And then when I had a great opportunity to go back and work in London a few years ago, I was there for three years with Disney met a whole new group in the media space there in London. And now there's, I feel that connection, much stronger connection between London and LA. So it's just amazing. To be able to get the opportunity to continue building those communities, right, throughout your career.
Rob Weber 28:08
Yeah, it kind of I don't know, it reminds me of this book, I read by Brad Feld over at Foundry Group called startup communities. And he kind of went to talk about the different stakeholders and communities as you know, sometimes universities, service providers, so think college, warriors, whatever. But sort of Brad says very clearly in the book, he thinks that startup communities are best led by entrepreneurs. And I really, I kind of read that I got no, I've never heard anyone say that. But I think that's right on thinking of like, here in Minnesota, a group of friends started a group called mini Starr. And one of the first things they did was launch kind of an unconference called a bar cam called mini bar, mini bars. This bar camp, I think, in the US, as far as we know, you know, eastspring, a few 1000, people will get together. And we'll have 10 Different people speaking on different technical and entrepreneurial kind of related topics concurrently, everyone can register to speak, you're awarded the room size based on how many people pre registered to join your talk. But it's like the most inspiring day I can stay current with from real practitioners on topics related to design, to you know, data science, entrepreneurship, raising money, I mean, almost any topic that was started just grassroots by a couple of entrepreneurs who just said, they also started doing like a demo event where we would just start showing like a demo of what we were working on no PowerPoints is show off your software to start at around like a table. And now the thing is so big this mini star, there's like 30,000, plus tech enthusiasts, it's almost like grown to big words. It's not like intimate like it was.
Una Fox 29:45
I think that's right. I think once once these things get really big, it is hard to maintain that energy. But I do think when you're getting people together, it's great to have a lot of diverse topics that you can focus on. There's one particular company that I worked at, who also will remain nameless, but they would organize a day, once every year for all of the engineering creative people meet a lot of people in the company. And the range of topics that was covered on this one day was just so fascinating. And there was no PowerPoint used, it was just all panel conversations or talking presentations. But it was across culture, from you know, music, to film, to technology to politics, science. I mean, it was just unbelievable. I remember one day going to one of these events, and I just, I just My head was exploding from absorbing all of these different experiences. It was just, it was mind boggling how you could get all that culture in one day. Yeah, it
Rob Weber 30:58
kind of gets you out of your comfort zone, when you you had the chance to kind of dive into all these areas that you weren't even aware of, or you know that or it's, it can be really inspiring, I think,
josef siebert 31:07
you know, when it comes to community building, that point about it having to be led by entrepreneurs. That's really interesting, because there's a lot of like government a lot of nonprofit involvement, because they want to see that economic value creation. They want to see that money coming in. They want to see that that value creation, the job creation, that comes with startups with new small businesses, especially technology led ones that could be around that could be creating the next big industry for a location.
Una Fox 31:37
I do think that there's some well intended efforts that start in certain cities, because they're trying to create business to try to create, you know, new economies for their community, which, which I'm actually in favor of, right. I mean, if there are special tax credits or tax incentives, or what have you that only government officials can create in or, you know, city officials can create in a particular city in order to, you know, create a start of economy. I think that's always a good thing. You know, particularly when we see what happened in 2021. Obviously, the big cities like in the United States, New York and Silicon Valley, in particular, has always been the startup hub right where the majority of venture backed companies begin. And same in New York. But last year, I think it was one of the first year in several years that out of all of the venture money in the US, there's been a slight decline in Silicon Valley, and it's going to other cities. So now you see Miami popping up Los Angeles popping up. And I do think that there are some cities that have had venture money due to mayors or city officials, basically saying we're going to make this a priority. So once they're creating the environment for people to get the support that they need to create a startup, but yes, you need the entrepreneurs, you can't do without them. Right.
josef siebert 33:04
Yeah, absolutely. It's, there's, there's a balance, and I don't know if anybody's perfectly figured it out. And of course, the gold's changing every time right, as technology develops, just like QR codes came around, you know? And who would have thought 10 years ago, we'd be doing this right now via zoom.
Rob Weber 33:23
Yeah, it's funny. You mentioned that una cuz I remember exactly feeling the way you did about QR codes 10 years ago, and now it's so ubiquitous, it's like, oh, QR code. This is gonna save me a lot of time. Like I don't used to be like a complete negative. And now it's actually like I just a part of life.
josef siebert 33:39
So I'd like to ask every single guest that we have on the podcast, Oona, what's a company or a person? You know, maybe it's someone who's been operating under the radar? Or maybe it's somebody that everybody knows, like, in your case, Disney? What is somebody or a company that you really see executing right now?
Una Fox 33:55
Oh, yes. Actually, I mentioned her earlier. person who's in my network, the founder and CEO. Her name is Mina Reeves. And she started a startup, which is essentially it's a it's a wellness platform. And it's, it's all about delivering wellness solutions into either companies, hospitals, clinics, and you know, the individual consumer. And what you're doing is you're using an interactive VR headset, with experiences developed specifically for wellness and mental health. And then he comes from the gaming she worked at EA, she was at EA for several years, she was a she sold a successfully sold a startup to Sony. She's had a lot of different leadership experiences, either in corporate or in the startup world. She's been very successful in the startup world, I known and a really well, because female technology leaders, we all try to support each other and prop each other up. And actually, when I was when I was running, the coding startup, was also really a great mentor during that time and helped us providing space for us to educate kids and her workspace and so on. So she's always been super supportive. As we were talking about earlier, this could be used as a wellness, you know, device and solution. And they've been really successful. They're getting a lot attraction. They have you know, partnerships, I think with all the VR companies and she's someone to look out for and so, check it out. It's called trip T AR IPP.
josef siebert 35:37
That sounds great. I'll be sure to link trip in the article about this podcast episode so people can follow through and check it out. Thank you so much for coming on the podcast, Una
Una Fox 35:48
Oh, it was a pleasure. I really enjoyed coming thanks for inviting me and can't wait to hear with it said.
Rob Weber 35:57
Thanks a lot, Una, appreciate it.
Welcome to the Great North Ventures newsletter! We have exit news! And for founders, we have a former Googler talking about the importance of being data-driven, and sharing other advice.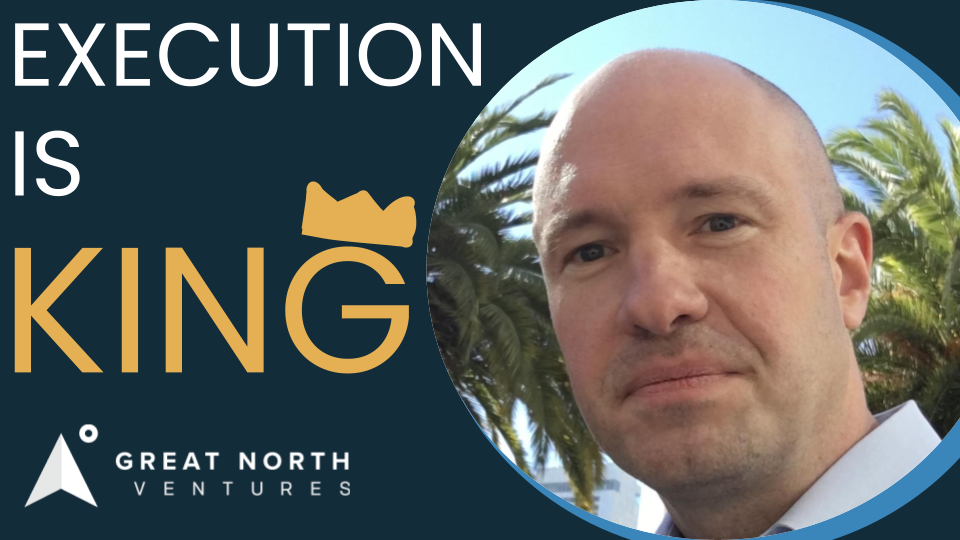 2ndKitchen has been acquired by SoftBank-backed REEF Technologies. REEF is the largest operator of delivery kitchens, logistics, and proximity hubs in North America. The existing businesses will combine under the REEF brand.
2ndKitchen's team will remain fully intact, including CEO Nick Anastasiades, CTO Arik Gaisler, and CFO Jon Elron, and will be operating under REEF's Hospitality division.
In the latest episode of "Execution is King" we feature Joe Sriver, CEO of 4giving and the first UX/UI hire at Google.
Joe talks about being a designer in Silicon Valley, what he took away from the experience at Google as one of the first 200 employees, and how important being data-driven is to good product design.
Joe offers great perspective as a Midwest "boomerang" who returned from Silicon Valley to found his own successful companies, and gives advice to startup founders.
ICYMI, Glowe's social wearable is available. The Glowe device is a great gift for any teens who you missed on your holiday shopping list.
Portfolio Updates

2ndKitchen acquired by ghost kitchen giant

3 Minnesota Companies Make the Deloitte 2021 Technology Fast 500 List [Branch]

From printing to coffee, this startup brings office amenities to the remote worker [PrintWithMe]
139 Open Positions
See all open positions on the Great North Ventures careers page
Dispatch is hiring for 80 positions

FactoryFixis hiring for 5 positions
Pitchlyis hiring for 4 positions
PrintWithMeis hiring for 12 positions
Parallaxis hiring for 5 positions
Branch is hiring for 16 positions
Inhabitr is hiring for 2 positions
Clinician Nexusis hiring for 1 position
NoiseAwareis hiring for 2 positions
PartySlateis hiring for 7 positions
Flywheelis hiring for 2 positions
NextGemis hiring for 2 positions
Backhouse Brandsis hiring for 1 position
In this episode, Rob and Josef talk about the impending paradigm shift represented by the metaverse, and relate it to past shifts.
They speak with Joe Sriver, the first UX/UI hire at Google, founder of the cellphone flashlight function, and CEO of 4giving. Joe talks about the importance of being data-driven as an early employee at Google, and as a founder at one of the first app store developers, DoApp.
Who does Joe Sriver see executing? Pipe.
Transcript:
0:09
Welcome to the execution is King podcast where we talk to successful startup founders, investors and ecosystem builders to cover insights and best practices for the next generation of great global startups. Today, we're going to be talking with Joe Shriver, CEO of forgiving. So Rob, Facebook recently rebranded as meta, and everybody is talking about the metaverse, and not a lot of people quite know what it is yet. But we kind of sense that something bigs happening like there's this big paradigm shift, what was your experience, like in previous big shifts like this? So paradigm
0:50
shifts are really interesting. And with Joe, on our podcast today, you know, we both went through a couple of these. And you know, one of those was kind of the initial advent of the internet in the 90s and early 2000s. Him at Google, and then his own startup do app for the iPhone. You know, for me, it was kind of publishing my own websites. And then kind of within the business that we had created launching a business on for iPhone and Android in the early 2009 2010. But, you know, it's interesting, when you're designing a startup, or you're thinking about a startups kind of strategy and roadmap, when you have these paradigm shifts with new platforms, you have to think about what's the killer app going to be for startups that are going to compete with me in my vertical. And there's all these kind of first mover advantages in terms of network effects or switching costs. So you really want to think that through early, because the that first mover advantage can be can be hard to unseat. And we're in and I think about that, like, you know, it's actually been 13 years since the iPhone shipped, I think it was 2008. And here we are in 2021. And we still it still feels very much like for mobile compute. We're still like in the second or third inning, there's still people dreaming up, you know, a new mobile app kind of first use cases that are completely dominating verticals. And so and I think we're still like in the early innings of the mobile compute. But now we're probably, you know, 234 years out from the, you know, this new Metaverse world. And, you know, imagine what the world is gonna look like, when we have a billion users walking around with smart glasses over their, over their eyes, in leveraging, particularly, I think the augmented reality use cases. So I think that's, it's just really interesting to think about. And I think, you know, the real pioneers that jump on these paradigm shifts early, there's many examples of them who sort of roll that those waves to just multi billion dollar kind of outcome, Joe talks about what it was like going from designing web experience at Google. And the interface is to, you know, simplifying things for a small mobile screen and the importance of simplicity and data, and really both those examples, but especially in a small screen factor. You know, imagine that, for what's needed for a full three dimensional context to wear glasses experience, I have no doubt that there's gonna be like a whole different breed of applications that are like things we've never even seen before. Joe, for starters, can you tell us a little bit about your background kind of through your career and just introduce yourself for our listeners today?
3:30
Sure, yeah. Thanks a lot for giving me this opportunity. Appreciate it, Rob. So I began my career. After college at at IBM before college, I was fortunate to work as an intern at Intel Corporation, that kind of gave me a path for my future career. So I was at IBM for about three and a half years. And in Rochester, Minnesota, it's down south from the Twin Cities. Then I was fortunate to move on to Google as their first UI UX employee. And that was in I was hired in 2007 2001. It was there for about five years. Then I moved back to the cities and started a company with a couple of guys that I knew from my days back at IBM is called do app. And we were fortunate to be at the forefront of when the mobile technology started taking off with the iPhone and Android devices. We had kind of three companies within do app. And we were fortunate to have three exits through do app. After after do app. Then I met a guy down in Rochester, that was working on a fundraising software platform. And actually during do app, I had some ideas around the fundraising space. So this guy had some stuff going on already. I joined him and that company is called forgiving them at forgiving right now. And we're having a great time.
4:43
You were the first UI UX hire at Google. I mean, I I envisioned you walking into the garage, but I suppose there's a few more employees than that at that point.
4:54
I always think of that. So the group I was at at IBM obviously IBM is a huge company. and still is, the group I was at IBM had about 200 people. And so then at the time, when I joined Google, they were just under 200 people. So I thought, Oh, it's just, you know, kind of a lateral move, you know, to another group of 200 people. But by the time I left Google, it was, I think, was probably about 10,000 people. And I have no idea what they're at now. But at the time, I didn't think it was the early days. But now looking back, it was the early days of Google. And so it was exciting just to be part of that. I know,
5:27
we've known each other for a few years, Joe, and as an entrepreneur has been building software companies, since I was 15, like, you know, 25 years or whatever, I think maybe a lot of entrepreneurs and feel like myself, where it's just like you dream of creating a company, you know, to the scale of a Google or an Amazon or an Uber. And you guys, quite frankly, I think it's really interesting, because so few people will ever get a chance in their lifetime, to have that kind of an experience. I mean, there's just not that many companies that are the most valuable in the world that are getting started. So would love to learn more about, you know, some of the takeaways,
6:01
one of the big takeaways from my experience at Google was just their focus on collecting data and making decisions from from the data that they're collecting. And that was one thing that I'll be honest, I didn't really think about too much before I got to Google, like, for my Intel, or IBM days, but they were beginning to that. And it got that kind of semi course for for future endeavors at do app as well as forgiving. I mean, having data drive, the decisions that we make, one of the projects that Google I was involved with, was just the look and feel of how ads appear on the search results page. And now they've kind of gone away from the ad look and feel still somewhat similar these days. But they used to have ads on the side of the page, those were what I was responsible for kind of designing the look and feel. And just, it was just always interesting to see small changes, like you know, bolding text, or putting a line here or horizontal rule there, or just the color of the background or the size of the font, just how much of a massive change that would create as far as revenue coming in, they would do these experiments, they call them 5% experiments where they just took about 5% of their traffic. And they would put them through this kind of experimental UI route, when they're searching pages. At the time you 5% was still a large number of folks that were going through the pages centrism, to see how just these A B tests that would that we did back in the day, how much of a change, you know, just like I said, little things in bold in text, you know, putting a horizontal rule here or there would change the click through rate. I forget the exact numbers. But then I mean, it was like millions of dollars, you know, more revenue on a daily basis that they'd be getting just with these little changes. So and that kind of, like I said, Said, set the course to look at data and do app as well as forgiving. We may not have the amount of users and people I think those those experiments, and a B testing is still really important. So you
7:58
end up going from from Google, in one have known at the time, of course, but went on to become the one of the most valuable companies in the world. And then you leave and you go found your own startup in do app, what was going through your mind at that time when you decided to leave Google? And what was sort of the original idea and plan for
8:19
sure. So so after Google, I was kind of in the heart of technology in Silicon Valley. So I came back to Minnesota, I thought maybe I was kind of on my own as far as tech startups and startups in general. But I still kind of like that, that startup feel and entrepreneurship. So in about, I think, to the end of 2006 or so I started a company at the time was called Page Powell. And it was a focus on just widgets like back then with with blogs and stuff, there's like, you know, little widgets that you put on, like your blog to, you know, tell whether our stock boats, but I was actually working with a group of developers in Hopkins, Minnesota got to the point where I thought maybe I should bring this in, in house, I tap my buddies that I met down in Rochester back in my IBM days, Wade beavers, and Dave worrilow. And said, hey, you know, we talked about different bunch of different ideas when back in the late 90s. And are you at a point in your career to, to jump ship and join me on this startup? Right. And unfortunately, they were they were excited. So waiting, Dave came on board and, and wait, and David had some experience on mobile stuff that they were doing for for IBM, I think on BlackBerry or the mobile technology of the day, then in the late 2000s. And they said, Well, you know, we've been experimenting with mobile at IBM. And I think that's that's the future and fortunately, around that time, I think it was I think it was in July of oh seven or interval seven word the iPhone came out or debuted. And then in oh eight, spring of all ages when the App Store debuted, or maybe in July of oh eight I'd have to look back Anyway, so we were fortunate at do app, we kind of jumped ship from the widgets. I forget the numbers. But I think the initial developer pool for the App Store was maybe 500 people, or 500. Developers. And we thought, you know, being in Minnesota, we have never had a chance. But fortunately, Apple picked us. And we had exceeded three of the first, either 500, or three of the first 1000 apps so that we were very fortunate. And actually, one of the apps that we had was a flashlight app that because it was my old flip phone that I used to search around with, had my phone on to search around for stuff in the dark. And I thought why it's good to have a white screen on the iPhone and make it into a flashlight. And so actually, that app during the course of do app was actually probably one of our most popular outfits. Even after they they had that flashlight on the back with the flash on the camera. People were still downloading the the highlight app, as we call it. Actually, at the beginning, we had a slew of apps and a bunch of different verticals. We had some game apps, we had some utility apps, like the highlights and some other random apps. And so Wade had the foresight to kind of start focusing, we had a contact at WCC o in town here. And we're able to do a news app for them. So we that got us kind to the news and media app. Dave had some experience in real estate. So we start down a real estate vertical. Being that basically half our team was in Rochester, Minnesota, they had some contacts at Mayo. So then we had some medical and vertical. So we were essentially planted in three different verticals, medical, real estate and media. And eventually, we found a way to exit all those verticals. So the first was the medical vertical. That was a deal that we had with the Mayo Clinic, we were kind of 5050 in that and we sold it to axial exchange, I think was the company that we sold it to. We sold the medical in 2012. And then in 2014, we sold their real estate apps that we developed to a company called core logic. And then in 2016, we sold the news app that was sold to a local company in Minneapolis called new cycle and now it's called naviga. The news news apps and I think the real estate app still exist in some form.
12:10
Did I hear in there that you invented the cell phone flashlight,
12:14
that it was called the highlight? I think it was basically the first kind of flashlight, which was I mean, it was a flashlight, just that the screen was white and couldn't find things in the night? Yeah, I think that was the first flashlight in the in the App Store? I'd have to look, I haven't I haven't searched the app store recently. But um, I think it's might still be in there.
12:35
Wow, talk about identifying a real need. Right there. Right?
12:39
Yeah, I just love this story. Joe, I've had the, you know, the fortune, the good fortune of kind of living through a couple of major compute paradigms like, you know, the birth of the Internet in the mid 90s. And as a, you know, teenager launch, you know, publishing websites, you know, right after, like, Netscape browser comes out. And you know, that just excitement, you're just sort of when you're that early into life, or like, I know, that's around the time on the App Store, when you and I met I believe in, you know, we just sort of like use when you see these new kind of particular consumer platforms emerge. You know, there's just like, so much buzz and excitement to be there early. And part of it is it's the not knowing, right? It's not always like this super linear path of like, what are we going to use the iPhone for, you know, from a flashlight to a help app to real estate listings or real estate apps to, you know, that ultimate, I think, was the news app business, kind of the most successful of all that. And then yeah, but like, I see that now. I think a lot entrepreneurs are sometimes, you know, maybe late adopters, and they kind of let the dust settle, but some of the real pioneering work that comes on these compute platforms. And of course, now I see that there's always, you know, it seems like now we're talking about Metaverse, and we're talking about the, you know, things that are happening in VR and AR and Oculus. And it seems like, obviously, the large investments into the hardware with like smart glasses. And like, it seems like a new form factor that may eventually make its way would be the smart glasses, but it creates almost like a completely different product design. You almost had to invent it as you go, right? Because no one really knew how to design a smartphone app. You know, at the time you guys were working, right? How did you figure out even like, what to build, or what kind of UI and UX patterns to kind of use.
14:26
We had a strategy session early on, and we had like a list of hundreds of app ideas. But then actually, at the time of before the App Store came out, you could jailbreak your phone and and there's like some, like, full kind of app stores on on the internet. And we were searching those and we thought you know, all these ideas, hundreds ideas that we had, you know, were unique to themselves. But um, we looked at these Jail Break app stores or whatever they were called. And we saw when everybody has the same fan list of ideas that we have, and the UI stuff. I mean, I personally I think of myself as a UI designer still, but the whole kind of spaces completely expanded with even even within the space, like I mean, just different designs, you have to create for all the different browsers plus the mobile browsers, the more different mobile phones. And it's just just to kind of a headache. When you start thinking about it. You've had
15:18
this experience working as a part of a number of teams at Google and then some of your own entrepreneurial endeavors. And you kind of talked about the this importance of in your, in the way you were building your teams, as you're telling the story about actually having, you know, practical experience working with a lot of the people. Can you talk a little bit about that, and you know, what's gone into building your teams and some of the lessons that you've learned, I think
15:41
the strategy that Wade had, that I that I've tried to follow with forgiving is just, it's just kind of finding these these people that you work well with. And one thing I didn't realize is in Silicon Valley is that like, kind there's the these groups of engineers that how are they met, maybe they met at school, or maybe they met at a different job, but they, they kind of go around in groups like to different people. So I noticed that after Google, like tiny groups of people, like in those project manager, as well, as engineers, they kind of went as a group down to like Facebook, and, you know, wherever else. And I thought that was kind of interesting concept that once you find a group of people that you work well with, and kind of, you know, their ins and outs, and it's interesting to kind of follow them to different startups. And so I think that's kind of what I tried to do. I mean, I knew Pete and Jim Well, and so I asked them to, if they would mind coming to forgiving, and they did. So I work well with them at do app, I've been fortunate to find the chi in my group of people. And
16:38
that reminds me of Silicon Valley, there's an episode where they're at Hooli. And I forget who the CEO of Hooli is, but he's like, looking out this window in commenting to his assistant that, like the developers always travel in packs. And it's like, judging them by you know, they he's judging them by appearance. That's right. Yes, or No, I remember.
17:00
Yeah. Yeah. That episode, yeah, with Gavin Belson. But yeah,
17:04
I think you see these. Yeah, it's interesting to hear your story. And, you know, I see these patterns, you know, as an investor, and then in my own operating experience, or entrepreneurial experience, to see these patterns. And this pattern of sort of, in other worlds, and really short supply of people that know how to build digital products and do it at the highest levels, whether I'm building a product for my own business, or I'm an investor, I always kind of observe, you know, take notice of who I think are really the like the top performers that are working really well. And I sort of, I just sort of take note of that, for the rest of my life, there are people who worked with me 10 or 15 years ago, maybe even for less than a year, who I always make it a point to check in with them, like a couple times a year, because I always want to work with them, again, the kind of people who can blow you away with their execution, it could be on you know, like the software development could be designers, could be even sales or marketing talent, when you have a chance to work with someone like that you like you kind of want to spend the rest of your time figuring out how do you get them back in your orbit, so you can work with them again. So I think this kind of clustering makes a lot of sense. Because, you know, there's just so few people that have those kind of execution abilities. And then you know, I think once you find them, and then you work, well maybe have a similar like cultural values, there's, that kind of seems natural that you'd see these clustering. And I guess that's probably an importance in hiring. Like, if you don't have that kind of a network, then maybe your first few hires are going to be so important, because they're going to lead to the next hires. And so if you find people that have been in really high performing teams, they're going to probably want to bring their friends to come work on interesting projects, right. So you know, that real estate startup, that's probably, you know, if you're doing it for the first time, you don't have that kind of a network, you know, maybe you can try to it's so important to get those first hires white, right, because it can kind of lead to almost like a domino effect. Right.
19:02
Right, right. Yeah. So if we're given we're pretty small team, there's actually just four people that are full time. And but but yeah, at some point, we'll probably have to hire another developer, and already, you know, has a list of people that he knows that he trusts and knows, you know, similar work ethic and coding ethic that that he does, and so, so yeah, so you're you're absolutely right, that you kind of rely on on the kind of, you know, your core network, but then you'll people know people and kind of expand out from there. So,
19:33
yeah, that's super relevant. Now. i The first thing I saw on LinkedIn today was an article about procuring tech talent and competing for it effectively, because I mean, the job market right now is incredibly competitive. But after all the recruiting and all the LinkedIn posting and everything falls away. That's kind of what it comes down to. Is these relationships. Joe? Can you kind
19:57
of describe for giving you know what was the original idea behind it. And also talk to us a little bit about how this is gonna benefit the philanthropy world going forward. Sure. So
20:07
yeah, so the ideas that I had regarding fundraiser when I was back at do app, and we are already in three different verticals, so fundraising didn't turn out to be one of them. But I've been fortunate to be able to go to different galleries and events and fundraising events and kind of looked at the software that they they'd have, and like, you know, this is, you know, it's gonna be a lot simpler. And so when I joined forgiving, it was about a, approximately about six months or a year old when I joined, I think before giving started in late 2017, I joined in mid to late 2018. And at the time, it was just the founder and he had outsource the development work to, to team that he knew. So then that's when I brought in Pete, the developer that I said, you know, we need to bring the development in house, we can't have a outside vendor doing it. So we brought it in house I hired Pete, who was a developer, I met that do app that's still with us. And we started creating stuff alone, actually, at the time, I was kind of, right, I really thought that I could take on the UI stuff as well, and I did for the first few months, but I thought you know the skin too, too much. And with with other SEO type stuff that I do. So then that's when I reached out to the gym. So he came on board and has done a great job to take over the UI stuff. So
21:31
before giving how many nonprofits are currently using the platform, and the main functionalities are kind of centered around payments and kind of marketing to donors or what some of the core functionality you all designed.
21:43
Currently with forgiving, we have approximately about 350 to 400 nonprofits and organizations using the system and, and the kind of goal behind forgiving was just to make it really simple for a nonprofit to get up and running on their fundraiser. I mean, the the nonprofits that we talked to are generally small, they have maybe two to five people on their staff, and most of them are probably part time, or they're they're just volunteering, they're not even part time they're volunteers, they don't have time to figure out, you know, a new fundraising software. So that was kind of the point behind before giving is make it ultra simple for persons go in there quickly get a fundraiser up and running, he will share it on social media, by email or whatever,
22:26
I see a cultural issue kind of in the middle of the country after spending time in San Francisco with my last company, the lack of perceived value of equity. No, for one, we hired a lot of people here in a few in the bay area as we built up our office. And I always tell this story that, you know, we had, let's say hello to 350 people in Minnesota. And I think I only had I can only think of a couple of times where any employees we hired really negotiated their equity packages. And then conversely, that this is a sign of the culture like in San Francisco, I think every single employee we we would hire, negotiated their equity, even not even like our administrative staff, like a receptionist or whatever. And I thought this is so different. Like it shows you the negotiation of your equity package, it sort of shows you the value that that is perceived to have.
23:12
Right? Well, yeah, that's one thing after I left Google, that I didn't know going in there is that, you know, I could have said, hey, I'll take you know, X dollars less for my yearly salary for you know, more equity. And I obviously looking back, I probably should have done that. I didn't even know that you could do that. The other thing is that I didn't really have much money to I mean, yeah, Silicon Valley is an expensive place to live. And I'd rather probably have a place to live than, you know, equity. That may not mean anything I do I have several friends that worked at I forgot what companies this one particular year, I worked at, like three different startups, where the equity eventually went to zero because the company fell or whatever. And then Google was the winner. But I was certainly fortunate to be on that ride for for as long as I have in Vegas. I'm technically still on that ride.
24:03
Yeah, I think that's really interesting. I that's often advice I often find sharing with my friends that are joining early stage companies is, you know, can you go without maybe without a vacation for your for the next year or two and like maybe maybe you can get, you know, 50% more equity if you just accept 20% lower base. Or if you did that throughout your whole career, like usually the compounding nature of the equity returns is going to be like life changing for you those little decisions. Like I know everyone has different personal financial situations or goals. And we don't most people I don't think are really building startups just to make money. They're building it. You know, I imagine in the case of forgiving like, death three to help simplify the fundraising process for 350 or 400. Nonprofits. It's gotta be really easy to get out of bed in the morning, right? But I still think like on a on the financial side, it's just like maybe, maybe, maybe just to think a little differently sometimes like, I don't know, for whatever reason, I just find that to be a challenge sometimes here like I mean, It's just like the corporate mindset that kind of dominates. You just don't have the you don't have the stories of the equity compensation really becoming kind of life changing. And hopefully that'll continue to change over time as we have more and more big exits and whatnot.
25:13
Right? Yeah. I mean, it's it's kind of what stage of life you're at. I mean, I was single when I moved out to California. I mean, if I knew better, I would have said no, less salary for more equity. But, um, but But yeah, I mean, when do we have a family? You know, obviously, you need to pay for food, housing, whatever. And, you know, the life circumstances change? So,
25:35
do you have any advice for new founders, Joe, whether it has to do with like, baking in this data driven approach, or negotiating equity or anything like that.
25:47
But as far as future founders or even just even if you're not in to the entrepreneurial mindset is, this some stuff that we touched on before is just like finding the group of people that that you'll maybe eventually kind of go as a group to different different companies, I don't think anybody is probably going to be at the same company, their whole life in the tech industry, at least they're, you know, you're gonna probably be at multiple companies, it's not going to be like, my dad, who was at his company for 40, or however many 45 years, just kind of finding that group of people that you work well with, and you trust and, and there's integrity among Hmong, everybody. And the other thing is, as far as entrepreneurs, I think finding ways to get yourself out there, it helps you, I think you hone your hone the product and be able to explain the product that you're working on a lot easier. And being able to communicate with your team as well as outside individuals, whether you're going to investors for capital, or whatever, it's to be able to, you know, have those communication skills.
26:51
Who do you see that is really executing right now? Are there any founders or a company? Maybe people haven't even heard of them? Or maybe it's Google? Who knows? You would have the inside insight on that. But do you see anybody right now that's really executing?
27:08
Everybody I talked to, I think, Oh, I yeah, that that's really great. I never thought of it that way. Or I never thought of a product like that. And, you know, I want to invest in it. And I can't I mean, that I have to force myself to go through some other criteria to, to narrow down my list. But one that I keep on going and going going back to my mind is a company called pipe. And they had this product where a company can they work with, like larger companies who have recurring revenue, but like the recurring revenue, if it's like, I'm not gonna explain this really well. But yeah, if the recurring revenue is like $10,000 a month, so that means like, $120,000 a year, well, this pipe company will match you with an investor that will pay you the you know, the upfront $120,000 for the whole year, so then you can start investing that in different initiatives that you want. And then obviously, the investor gets a little cut from that that idea might have been around for a while. But I just thought that was an interesting way to help help other companies.
28:10
That pipe company is so interesting, because I think you're right, I think that financial model of providing almost like a loan product against future recurring revenue is sort of been around through service providers or financing companies for maybe a while, but he, he productized it in a product to scale, it actually becomes a really disruptive force for like, say, the SAS kind of VCs who, you know, in the past can make these really relatively safe investments, because of the predictability of the cash flow, the effect that would have in diluting the founders equity was pretty, pretty, pretty tremendous for a lot of the breakout SAS companies, and now with Greenwood pacement able to do to bring scale to this type of capital. So we're seeing has the potential to dramatically increase the the founders ability to maintain equity, and maybe maybe early investors as well,
28:59
after you said, so yeah, that makes sense. Yeah. I always intrigued by ideas I like Yeah. Why didn't I think of that? You know,
29:07
it's kind of the mark of a good idea, isn't it? Where it's like, why didn't I think of that?
29:11
Yeah, it's, it's like staring right at your face in your life,
29:15
like a flashlight on a cell phone. Alright.
29:19
Awesome. Well, thanks so much for joining us today. You know, I always enjoy our conversations. And he has such an interesting career that you're on between, you know, the once in a generation kind of opportunity to work in the early days of Google and then then moving on to your own startups. And it's just it's incredible to hear, you know, the different turns that you've had in your career and to share some of the wisdom along the way. We appreciate you taking the time.
29:45
Right. No, I appreciate you offering this opportunity. I read Outliers book by Malcolm Gladwell, which I'm sure a lot of people have and I kind of see that in me that was as well as everyone in scholars were kind of born at a At the right time to be able to take advantage of these opportunities and that continues for everybody.
Fund I portfolio company 2ndKitchen has been acquired by REEF Technologies, Inc.
From the article:
"At its heart, 2ndKitchen is a data company. Our top priority has always been connecting local businesses and empowering them with everything they need to operate efficiently and seamlessly add value to their guests," said Nick Anastasiades, CEO and co-founder of 2ndKitchen.
"As we look to further this mission, REEF, the neighborhood company, is the perfect partner to help us rise to the next level. Our business' foundation is its highly differentiated technology that allows businesses to tailor their food experience to their exact needs, and I believe there is still tremendous, untapped market opportunity."
Read More on the 2ndKitchen blog, via Chicago Inno, or at Crain's Chicago Business.
Welcome back to the Great North Ventures newsletter! This month we have advice for founders featured in our latest podcast episode.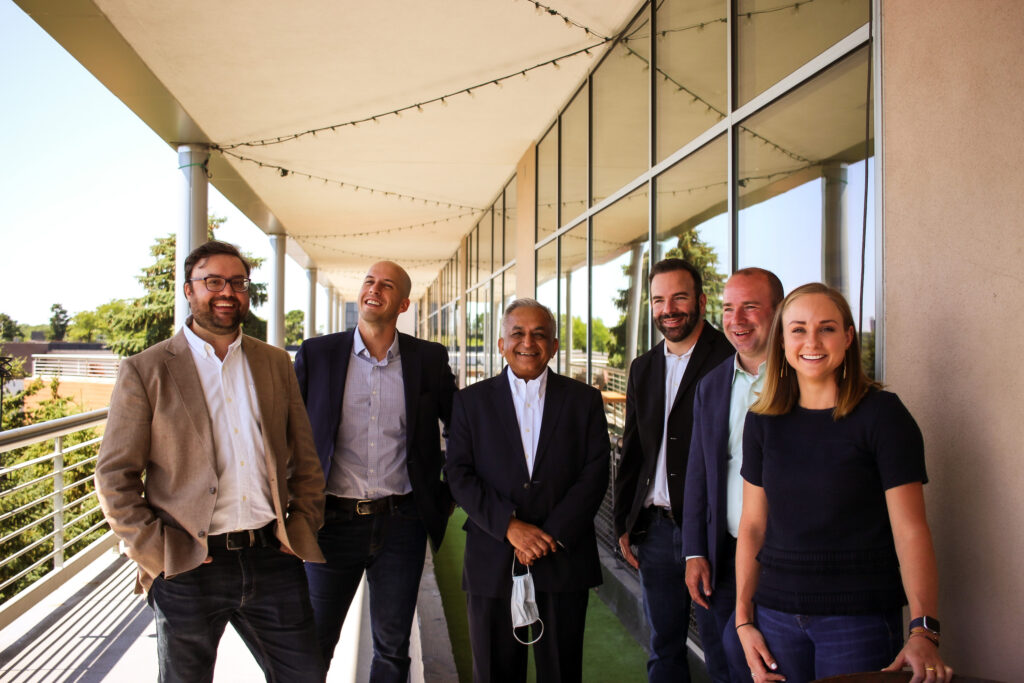 In the latest episode of "Execution is King" we feature the best advice for founders, recorded live at our 2021 Annual Event.
What is the Great North Annual Event? Every year, we gather investors, founders, and ecosystem builders together for networking and progress updates.
This year, we captured advice from our stakeholders, people who have proven they can execute.
Listen to the full episode for guidance on:
Hiring and Firing
Leadership
Go to market
…and more.
Two ventures from our venture studio, NextGem and Backhouse Brands, are hiring. If you are interested in getting in early with a high-growth startup opportunity, check out these open positions.
Portfolio Updates
Flywheel Partners with Roche and Genentech to Accelerate
Development of Personalized Healthcare Solutions

vWise partners with IRALOGIX to enable rapid deployment of IRA solutions

Outstate MN: Innovation in Central Minnesota [ZenLord Pro]

Hot 25 Startups 2022: NoiseAware


105 Open Positions
See all open positions on the Great North Ventures careers page
Dispatch is hiring for 70 positions

FactoryFix is hiring for 6 positions
Parallax is hiring for 2 positions
Branch is hiring for 16 positions
Inhabitr is hiring for 3 positions
NoiseAware is hiring for 2 positions
PartySlate is hiring for 2 positions
Flywheel is hiring for 1 position
NextGem is hiring for 2 positions
Backhouse Brands is hiring for 1 position
In this compilation episode, Josef features the best advice for founders that we picked up at our 2021 Annual Event.
Every year, Great North gathers investors, founders, and ecosystem builders together for networking and progress updates.
In this episode, you can hear advice from our stakeholders- people who have proven they can execute- on hiring and firing, leadership, go to market, and more.
Transcript:
0:07
Welcome to the execution is King podcast where we talk to successful startup founders, investors and ecosystem builders to uncover insights and best practices for the next generation of great global startups. This month, we have a special episode, instead of a single guest. We have advice from a ton of people. Every year, we gather all of the Great North ventures stakeholders together to network an update on the funds progress. This year, we asked attendees, founders, investors and builders, questions centered on quality execution. What's the best advice you have for founders out there? When it comes to team building, specifically hiring and firing?
0:49
hiring and firing? I've heard this a number of different ways. There's the old cliches of hire slow fire quick. And then some people follow that up with hire Quick Fire quick. I like what what my co founder Chris had brought to us where you say, let's be really careful about who we bring on the team. And use the I think he called it the shopping mall test. And that test is like, if you hired this person, like, and on a Saturday, you saw them at a at a shopping mall unexpectedly, would you want to go up and say hi to him? It seems like a simple test. But there's, you know, some people you might want to avoid and other people you just be like, I gotta go say hi, I can't believe I see him at the mall. on a Saturday. So yeah, so that's, we've used that approach, we have really good luck, we've had really good luck with Team retention. Our team is really everything to us, you know, people stay with us. You know, so we were really happy with with what we've built so far.
1:46
That was Todd Larson, co founder of Team genius.
1:51
You know, there's kind of the latest and greatest theme out there that is hire slowly and fire quickly. I'm kind of borrowing that. But you know, in my career, I think being upfront with people and really focusing on making sure that as a leader, we're all about doing servant leadership and removing roadblocks for people, and making them be the best that they can be. And really celebrating that I think is super important. That's the way that I try to manage my teams, I try to surround myself with smart people that can bring things to the table that I necessarily don't see right away. But I think as a team, you collaborate and you always come up with the best ideas and the best approaches. And the sum of all parts is better than just one individual.
2:36
That was James Don Francesco, president and co founder of Next Gen.
2:42
So I've always had a fail fast mentality, where founders typically will always just bring anyone they can get their hands on into their company, some unemployed person, their uncle, a friend. And that's okay, in the very, very, very beginning. But as you start getting traction, if people aren't performing well, or aren't doing their own basic jobs, you have to cut bait, you have to get out of it. You have to make sure you're working with people in your startup that are moving the ball every day. And if you're in your gut, you know that somebody's not making it I've seen founders be really, they're committed to people that were there in the beginning, because those people were there in the beginning. And so they think being committed to people who were committed is a great rule. It's a horrible rule. And it kills the opportunity for everybody. And so especially as you start getting eight and 10 people into your business, everybody knows who the nonperforming person is. But as the CEO or founder if you don't deal with that, you start losing a lot of credibility and hindering everybody else's opportunity.
3:55
That was Doug Berg, former founder of zap info,
4:00
growth mindset. It's really the the number one thing that I look for when hiring people I try to look for, have you started a business a side business? Have you created something on your own? Have you demonstrated some interest in learning and getting better and being humble about what you know or don't know? And I find that that trumps you know, experience all day as if you've just you've shown that grit to, you know, grow and persevere.
4:25
That was Chris Knutson, CEO and co founder of Team genius.
4:30
Like just general advice that I learned from doing a startup is, is really not I think, really focus on what your company's the best at and, and not try to invent the wheel on every element. I think leverage the the knowledge of the community and your advisors, your your investors is really key.
4:52
That was Brian Biss Bala, former co founder of Ramboll and code 42.
4:58
Well, I think you got to look at hiring and firing as finding the right spot for people. And when you're letting someone go, it's probably because they need to go someplace else versus the emotion of the difficulty, like people have an opportunity to do great things. Sometimes they get stuck in a certain spot where they just don't want to move to the next level or the next opportunity. So sometimes you're kind of like letting them find their next chapter, that might be their best chapter. Certainly listening, being empathetic. It's not easy, though, to let people go, certainly in the hiring side, business is all about people. And so you cannot take the people side of things for granted at all, you have to be very deliberate, very careful with hiring, it's very easy to hire, very difficult to fire. So being very careful, making sure that you're just not cutting corners on people. At the end of the day, we're all in the people business. And so you want to make sure you have the best possible people. And so being very careful in how you onboard people, and also make sure they're part of the culture of your organizations huge.
6:01
That was Brian Shawn born attorney at Moss and Barnett, I think
6:05
the core of it is always hire people smarter than yourself, and empower them to use their expertise, and understand what's blocking them or what they knew needed to do their job. And then stay out of their way. And that is really hard to do. You care, you started the business. So you have some expertise, right. So you have to be kind of humble with where your expertise ends, and there's begins or certainly eclipses yours. But you know, you're hiring these people, because they're really good at something that you're not good at. Otherwise, you're hiring wrong. You're hiring people like you, you're just way off base, I think the best place to start there is you have to figure out your mission, your vision and your values. And that allows you to make very easy decisions. And then people are, you know, no fault of them. They're not bad people. It's just they fit or they don't. And it's better for everyone, if you get people who fit what you're trying to do, where you're trying to go and how you want to do it. And then it's really hard to do, especially in early stage companies, you got to do the performance management thing. You got to you got to hold people accountable, and make sure people are doing what they say they're doing.
7:21
That was Andrew Schultz, CEO and co founder of noiseaware. What's your best advice when it comes to leadership?
7:30
I would say the best advice I've gotten and I truly believe it is you have to love what you do and be passionate about what you do. Because as a leader, especially a CEO of a tech startup, you're gonna face a lot of obstacles and challenges. And you got to love what you do to get through it and to get to the other side. And then you got to make your team inspire a team to get through the tough times to celebrate the good times. Without that passion can't be done. I think with leadership, it's one thing that's really important for CEOs and co founders that grow something from, you know, two employees to 50 employees to 100 employees is to stay focused on the future and the vision and the mission of the company, be the one setting the metrics and the goals. But don't be the one that's in the in the weeds, really making people feel micromanage. So my biggest advice is stay really focused and laser focused on what are the where's the big picture? Where are you going? And what are those important metrics that run your business. And that's where you should be managing versus in the weeds.
8:35
That was Julie Roth Novak, CEO and co founder of party slate,
8:39
I would say two main piece of advice for leadership. One is you know, the old cliche of hire people smarter than you and get out of their way. There's that notion that, you know, if you create a startup, you do it for one of two reasons. You either want to be rich or you want to be king. I'm personally one that wants to be rich. At the end of this, I don't have to be in charge of a full team. I don't have to be the boss and make sure that I command this team of people every day. So I've replaced myself and just about every job that I've done so far, including head of engineering. So that's, that's, that's one of the biggest pieces of advice that I'd give.
9:17
That was Todd Larson.
9:20
Leadership wise, I would say the best advice that we've been given is around hiring, hiring great leaders and hiring them earlier than you think. And then I would say, I mean, the types that you want to be in business with are already pretty curious and have a mentor network, ideally that they're working with. But having folks that can help you kind of learn some of the stuff you don't know. And then then the other piece would be for us. We did something called the Entrepreneurial Operating System that came from a book called traction. So for us that was actually helping us like organize how we work. I mean, leadership, I think is just us being really authentic about what we're doing where we're going. And then doing that with a system like EOS has been really where that worked for us.
10:12
That was Ryan Hansen, CRO and co founder of dispatch.
10:16
Yeah, I think kind of in the same theme, right. But Angela Aaron's who was the retail and apple.com. President, back when I was there, in 2014 2015. And she would always say, look, as a leader, I think you just have to basically eliminate roadblocks. Tell the people where you're going. And again, make it so that they can be the best that they can be and show up to work every day with their best attitude. And, you know, feel free to ask questions, and basically work as a team. And I like that model for basically, hey, as a leader, I need to remove roadblocks for my people so they can do the best they can.
10:57
That was James Don Francesco.
10:59
trust people, I think is the biggest thing, find great people to work with. Because at the end of the day, you're only as good as you are and the more quality people that you can instill trust into and they can trust you back, I think that's really going to lead to like, ultimate success.
11:14
That was Andrew Schultz. Again,
11:17
I think leadership comes from the heart. You know, you lead from the heart, the meaning of life is love, and all mouths this time. So you find what you love, the purpose, passion. And when you're into something, when you believe when you're committed, leadership kind of comes audio doesn't matter what sort of person you are, whether you're an introvert or an extrovert, leaders lead with their heart, the best leaders lead with their heart, and they connect their time with the stuff they're passionate about. And so following your heart, as a way to success and happiness, and leader being a great leader, too.
11:50
That was Brian, Shawn born again. What advice do you have for founders on go to market and customer acquisition?
11:59
So I founded a few companies. And frankly, I think I did a pretty good job of knowing like, when my product was ready to kind of show to people, I've met a lot of other founders that have kind of over baked or tried to over build their technology. So it was perfect and ready to go to market. And really, all you need to do is get it so that it's ready to demo ready to show and ready to get the first couple of customers that will then help you to build the rest of the product. And to the point where they'll even pay you to help build it the way they would want it to be. And so I've just seen a lot of value in like selling your idea. Maybe before it's even an MVP, but allowing customers to pull you forward in innovation, as opposed to just a salesperson or your own ideas. I've seen things go off the rails a lot where a founder overthinks things and over builds things. They waste time, they waste quarters, they waste years, they kill their home equity lines, they can't get venture funding, they aren't hearing from customers firsthand. You know, and so I just I see them circling a lot with their ideas. And again, they burn a lot of money, and they can frustrate the heck out of the tech guys that are actually building their thing. And then they they change their mind or they add, there's always like, Hey, I'm glad you built us to hear but now we need to add these next five features for it to, in my mind be ready to go to market. I've been very fortunate in that. I think our Minnesota nice stuff plays really good with customer acquisition. Even if you're selling across the country, I've sold to 1000s of customers, even global customers, and they always appreciate when somebody from Minnesota is selling them a solution, we tend to listen to what they want, they tend to be better configurators if you will have like what an even a demo is. So tell me what you're after. You know, it's kind of like what what's the menu? What, instead of me throwing everything at you like what are you in the mood for right now. So that's thing one, but thing too is in go to market for entrepreneurs, you just have to be very smart. Like when you acquire your first few customers, you have to pick fights you can win. So you want to find customers that aren't difficult, who in their mind are almost like emotional investors in what you're doing? Because it's going to help them with a killer part of their business. And as they do that you want them to be your early cheerleaders. You want them to be your early advocates. So one of the tricks that I did was I created what I call customer advisory boards right out of the gate and I'll see if you'll help me innovate. You'll help me get you into your company, I will help innovate in the direction you want me to. But I also need you to participate. Because everything today is around. No one believes the founder of this startup, but they believe the customers that you've helped to accomplish something. And if you can, like I would bring customers we'd won battles with. And I would be on a demo with a big customer. And I'll say, Hey, I hope you don't mind. But I've invited one of our other customers to participate in the demo today. And they're going to share what we've done for them. It's Earth changing, to be able to have that kind of participation in your deals, because you will get to market tremendously faster than hoping or waiting to build 10 customers with 10 referenceable accounts with 10, white papers with 10. You can do a lot of this stuff in the very early days, if you just know how to ask. And I think founders are shy sometimes. And they don't ask customers, hey, if I do something really great for you, can you then not pay me back but participate. And the irony is good. Customers love innovation, and they can't do it in their big company. So they think that you're their outlet for how to innovate and how to do things outside of their own kind of governance and chaos. And the right ones will actually bring you deeper and deeper into their company, as well as look at you as their outlet like they learn investor even though they're not writing you a check. And that's just a blast, when you start to get 2468 10 of those, the snowball just goes it's fantastic.
16:36
That was Doug Berg. Again. It's always
16:39
harder than you think. And I think you know, there's a lot of things that can work a little bit. And so you have to be careful about not spreading yourself too thinly with customer acquisition, find something that you can double down on and go really deep in it versus trying to do you know, all channels, all tactics at the same time.
16:58
That was Chris Newton again. In hindsight, what's a piece of advice you wish you had received earlier on? Wow,
17:07
okay, advice I wish I had been given before starting the company, find good partners. If you want to go fast, you need to do it with a lot of other people. I'd say. I wish that we had had more advice on legal as well as capital early on to avoid some mistakes that you can't really out execute your way out of.
17:34
That was Ryan Hansen. Again,
17:36
that's a really good question. Number one, you can't use an outside tech firm to build your MVP. I wasted I was just me at the beginning, I wasted probably $100,000, which at the time seemed like a lot of money. I know it's not in the context of a big raise. But working with an outside digital agency. I thought that's my background, I can manage them. And really what I found would have been better is to get a group of contractors get in a room whiteboard together, get them really invested in the company and build together that way. And so when my tech co founder joined me nine months after I started, we threw away everything that the digital agency build started from scratch.
18:21
That was duly rough no back again.
18:24
Try to learn from others as much as you can, I think know where you've reached like I you know, I think our team, we needed to get outside help sooner than we did. So it was really important to kind of seek that outside help. And we also, we did an incredible job. Kind of scaling the company from the three of us to 400 people. So that was an incredible journey and learning experience.
18:52
That was Brian Biss Bala, again.
18:55
Well, I'll tell you some of the best advice I got from the investors as I grew the company, the first was, best time to fundraise is when you're high on mystery and low on history. Best time to move into a new market is when you're pulled. Read every legal document you sign. These seem fundamental but sometimes overlooked. And cliche but when you ask for advice, you get money. When you ask for money, you get advice.
19:27
That was Andrew Schultz again.
19:29
Well, I think that the idea that business is about people, you know, you get so excited about the business model, you get excited about the opportunity, the deal, and you lose sight of the execution and the people and realizing that business is about people like I mentioned and and having the right people by your side makes a difference. You having a quality people with a C opportunity, they're going to be wildly successful. If you have C's or DS or F people with an A plus opportunity, you're gonna fail. So it's finding great people realizing the importance of people and the quality of people, not just their ability mentally or to be able to execute, but just who they are as people, their ethics, their character, you know, you can you can teach them a lot along the way, but they have to be wired the right way. I think that's that's kind of the biggest lesson I learned along the way is just never ever lose sight of the importance of people when you have the right people and the best people with you. Everything's possible.
20:26
That was Brian, Shawn, born again. Was there anyone who particularly went out of their way to help you to become successful? Who was it? And what did they do for you,
20:37
the startup process, I met somebody early on. So when I started building the initial MVP, my goal was to get it out in front of as many people as I could. One of the obvious connections with our player evaluation tool was with a company called AI soccer, which was founded by Scott Lieber, out down out in Silicon Valley, he had developed this sort of national standard curriculum for how to measure how good a soccer player is, through a series of 19 measurable tests. And I was sort of building my evaluation tool, using that curriculum as part of the foundation as like an example of what you could do. So I met with him in person out at the United Soccer Coaches convention, it was my first time showing off the app, he came and talked to me, gave me a lot of great encouragement, told me to go read the Lean Startup, which was a wonderful like this sort of, you know, what every founder should be reading, right? And really, really got me off to a great positive start.
21:41
That was Todd Larson. Again.
21:43
For me, and closer network, I'd say the several of the founders that I worked with that sports engine, were invaluable to me when we went out on our own journey, to be able to come back to some of those folks who were founders and had done this before and ask for their perspective, and maybe help us with with some of the items, help us kind of learn what we had no idea we didn't know. And then I'd say, We've been really fortunate the network around here, in terms of like access to capital, the different like, whether it's beta.mn, great. North is a great example. And many others, I don't know, we've had great resources available to us through either the, you know, old network connections that had started businesses like this or or folks that were volunteering to help.
22:33
That was Ryan Hansen again,
22:35
yeah, I think, in the early days is an example Mindy Weiss, who's a celebrity event planner out of LA really was drawn to our model of really focusing on events for the inspiration, not hairstyles or dresses, or, you know, great gifts, it was all about the creativity of the event itself. And so very early on Mindy Weiss, who does all the Kardashian parties and everything else, came onto our advisory board. And literally, I had just launched it was a PowerPoint in a dream. And she said, Julie, I want to help you. And by getting Mindy Weiss on board, probably one of the most well known wedding and event planners in the country, if not the world, she really legitimize what we are doing and our vision. And that helps get a lot other people on board a party slave,
23:23
that was duly Roth Novak. Again,
23:27
I would say kind of a hybrid, I have had people along the way who have mentored me, and who have really encouraged me to be the best that I can be, who have told me James, you know what, even though the crowd might say, Don't be genuine or authentic. Sometimes you have to kind of skip ahead or omit certain things, I've learned that I'm going to be honest and frank, and I'm going to do the best I can every day. And so the mentors that I've had in my life helped solidify that. I also would say, Yeah, I've had to work pretty hard to get to where I am. And I think the networks that you build, even way back when I started college and met Ryan and Rob, obviously that was helpful to get to know these guys, because, you know, it's it's, as they always say, it's lines, not dots, you don't come in heavy and hope to get, you know, a top notch position. And you know, from one interview, right, you it's a it's a long term relationship. We've gotten to know each other. And I think that that's really special. And so Robin Ryan, obviously are incredible founders themselves, incredible leaders and, you know, really people that I look up to from, you know, how do you do a startup and the subject matter expertise, in particular, Ryan as a card investor is somebody who I've gotten to know much deeper, because he's got all these insights that represents my customer. And so that's been really helpful to be able to access his brain and of course, he's incredibly knowledgeable about that stuff.
24:56
That was James Don Francesco again
25:00
A few people along the ways some of our angel investors that were seasoned entrepreneurs and seasoned investors that had been through many different companies were able to provide with lots of, I guess, more than answers questions, because like, what I found is the answer doesn't matter nearly as much as the question. So knowing the right things to ask at the right time, that's probably been the best piece of advice.
25:21
That was Jai kissoon, president of treble LLC.
25:27
I'm gonna say Brian schoenborn. Brian is on our board. And, you know, he's an investor. But he spent a lot of time you know, early on connecting the dots for us. I'd say at least half of our investors came through Brian, and he's put a lot of time we talk to him every single week in our early days. Advisory calls put a lot of time aside for us.
25:51
That was Chris Knutson again,
25:54
well, I can't think of anything. Any specific person other than my two co founders, I think having three founders of a company was vital, because, you know, as any startup can attest to there's definitely ups and downs. So without the benefit of your of great partners that you really trust, the support you through those ups and downs, you know, one person can have be having a crappy day and the other person can really help keep you going. I think we had many moments where we were like, What the hell are we doing here? Why are we doing this and like that, I think the combination of having those key founders those, those people you are in battle with and living that through really help keep you going. So that I think my two partners are on was the ones that I think of top of mine. So
26:45
that was Brian Biss Bala, again,
26:47
our very first investor, I still talk to on a weekly basis, generally for less than 30 minutes, but just a real quick check in. And it's the hardest part about starting a company and leading company is you're kind of alone. There's no one you can really ask for advice. You're, by definition, the expert in the world or whatever you do. And having some outside perspective, just ask, just talk through the issues you're dealing with is is incredibly valuable. Whether it helps or not, I still have the choice to take their advice or not. But just the ability to talk through it not feel alone is incredibly, incredibly important.
27:23
That was Andrew Schultz again. We'll close with Jai kissoon, giving his best advice to founders on fundraising, which is just great, general advice for founders as well have your
27:37
story down. I mean, honestly, it really comes down to having that guiding mission. And I know it's bigger than a mission statement bigger than a value statement, but and then bringing everything back to that story and being able to have you know, everything reflected from financial performance to what you're doing in marketing, really fall in line in line with that story.
28:01
Thanks for joining us on execution is King
Transcribed by https://otter.ai
Welcome back to the Great North Ventures newsletter! (Sign up here!) This month we have some advice for founders as well as an open call for funding applications.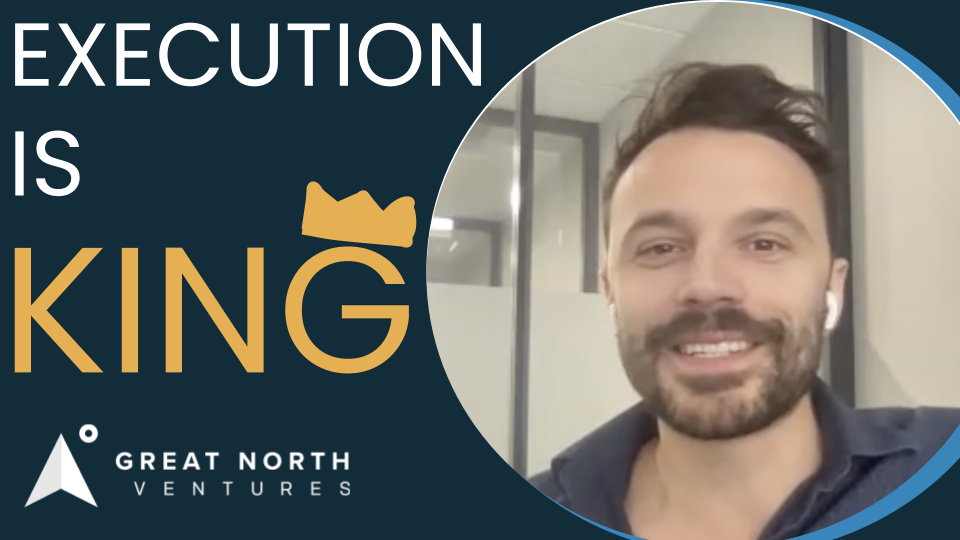 In the latest episode of "Execution is King" we talk with Jonathan Treble of PrintWithMe. Jonathan talks about his path from Wharton to Grubhub to CEO/founder, and shares advice for those starting out:
"Optimize for control over valuation" – when negotiating at early stages.
"Validate with the smallest team that you can" – because, really, more money means more problems.
For the full episode, including recommendations and resources on recruiting, find us wherever you get podcasts or on YouTube.
For the full episode, including recommendations and resources on recruiting, find us wherever you get podcasts or on YouTube.
As we move ahead with Fund II investing, our themes have coalesced. Here are descriptions along with examples from our portfolio.
Digital Transformation through AI – We are looking for technology-driven startups that are innovating analog industries using artificial intelligence. Examples include Dispatch and Flywheel.
Community-Driven Applications – We are looking for consumer or enterprise startups which are connecting people through software, especially in the areas of media consumption or commerce. Examples include NextGem and PartySlate (and our new investment, Mustard!).
Solving Labor Problems – We are looking for startups with market-driven solutions for workplaces and labor. Examples include FactoryFix and Skillit.
If you are a founder who fits a theme and our investment criteria, apply for funding on our website!
Portfolio Updates
Mustard is new to the portfolio! Mustard is a video-based food discovery and ordering app. Users view and share videos of restaurant dishes, discovering food from restaurants nearby, and can even order or reserve a table right from the app. The app is live in LA and free on the App Store.

Patrick O'Rahilly, CEO of FactoryFix Talks Jobs in Manufacturing with Tim Heston of The Fabricator

Allergy Amulet Research Secures Second Peer-Reviewed Publication

NoiseAware Introduces AutoResolve To Solve Vacation-Rental Noise Problems Automatically Any Time Of Day Or Night

Breezeway and NoiseAware announce integration
Open Positions
See open positions on the Great North Ventures careers page
Dispatch is hiring for 58 positions

FactoryFix is hiring for 8 positions
2ndKitchen is hiring for 5 positions
PrintWithMe is hiring for 22 positions
Parallax is hiring for 2 positions
Branch is hiring for 14 positions
Inhabitr is hiring for 6 positions
NoiseAware is hiring for 1 position
PartySlate is hiring for 1 position
Flywheel is hiring for 3 positions
In this episode, Rob and Josef talk about some Twitter controversy over founder extravagances, and the difference between, say, personal chefs at work used for recruiting, vs. buying a used fishing boat with your profits. This is something we looked into in a piece Rob wrote on BuiltIn, "The Weird and Wonderful Things Midwest Founders Do After They've Had a Big Exit"
Jonathan Treble joins and talks about his path from Wharton grad to startup employee to Founder/CEO of PrintWithMe.
He also talks about building his company, and practical milestones he set. He also has valuable advice for founders:
"Optimize for control over valuation" – when negotiating at early stages.
"Validate with the smallest team that you can" – because, really, more money means more problems.
He also talks about team building, which is something Jonathan excels at. They use the "Culture Index" to guarantee culture fit, which is incredibly important. He talks mistakes, onboarding, and recommends two books that created his own foundation for recruiting:
"Who" by Geoff Smart and "Recruit Rockstars" by Jeff Hyman
Who does Jonathan see executing? Orazio Buzza of Fooda, Inc.
Transcript:
00:00
Welcome to the execution is king podcast. Today we have Jonathan treble founder and CEO of print with me, along with my co host, Rob Weber, managing partner at Great North ventures. Welcome to the podcast, Jonathan.
00:16
Thank you. Happy to be here. Thanks for having me.
00:19
So Jonathan, I know we first met a little over a couple years ago, I believe, and you were kind of busy starting to really scale your business print with me. Maybe for starters, could you maybe introduce us to how you got to that position, you know, whether it be where you went to school, maybe some of the influences you had from a career standpoint, which sort of led you to print with me?
00:42
Definitely. So I started my business journey in undergrad, my undergraduate program was at the Wharton School, I majored in finance. But generally, it was a very well rounded business program. And I went into business school because I knew that I wanted to get involved in business in some way. Even back in high school, I had started a couple companies in high school. And I had the entrepreneurial edge, I think that comes from my parents, and particularly my father got me started with an eBay trading assistant store in high school. And it was so much fun to build the business and see that have some modest success in high school. I went to Wharton, I studied four years of business Warden is very much a finance school and breeding grounds for wall street and specialty services, firms, consulting firms, etc. And so that flavor of education was a little too formal for me. I realized at the time, I was not really going to use a lot of the finance in my career, although it was great background knowledge. And at even at the same time, in college, I had a couple of side businesses going right after college, I joined a startup in New York City that was founded by somebody I had helped in an internship. And that was my first foray into startup land. I immediately loved it and understood why I am meant for startups, right. And that is just the pace, building something out of nothing. The ambiguity that I like working inside of, and I took that job in New York City, and they haven't quickly moved to Chicago. And the the story there just kind of all worked out well, for me, I guess is that this New York company took a round of investment from light bank, which was the newly named venture organization founded by Eric lefkofsky. And Brad keywell, who are known to be among the best serial entrepreneurs in the whole country, certainly, probably the top and Chicago, because they've, they've taken public, at least four companies I can think of, and now we're working on one or two unicorns that are still private. They're just incredible entrepreneurs. And when I heard that they invested in in my friend startup and that I could join, and then they needed somebody to go to Chicago and liaise with them. I was like, Yeah, that'll be me, for sure. So I read jumped at that opportunity, moved to Chicago for that, and ended up with that startup for about a year wasn't really gaining traction, I switched over to another light bank, back startup, and then even another did some consulting. And after about three years, I wanted to try something a bit different. I wanted to get the big startup experience. And what I mean by that is like a larger at scale startup. So I applied for a job at grub hub, I was given the position, I joined as a project manager on the tech team, slash business analysts. So I was essentially in charge of the development work for five engineers. And these engineers were pretty senior, like much, much more accomplished and experienced and knowledgeable than the more junior engineers I was working with at startup land. And I got to really learn how software is delivered at scale grub up at the time was, I mean, calling a startup is definitely an accurate in 2013. It was way along in his journey and actually getting ready for an IPO already. But it still had the startup feel. And so I joined this, this tech organization, the tech org at the time was probably 50 to 100 people. And I was one project manager among many over a certain team. And that was great. His big company experience I guess, to learn how to work on a team within a big company and I was my job as the business analyst there was to liaise with other departments in the company and help build software to meet business needs. And so that actually gave me a lot of insight into other facets of grub up. So other departments, ranging from marketing, to finance to customer support operations, I got to be the person to kind of liaise with a lot of those departments and help them solve problems with software. So I think that that year that I spent doing that full time was among the more important learning opportunities in my then career, because I got to see what a startup would look like, at larger scale. And kind of what, as a founder, a future founder, I should be keeping in mind kind of like setting as a North Star for my own venture down the road. So at this time, I was about 2526, I was dabbling with a couple other business ideas, startup ideas, I even funded myself, I bootstrapped, that a couple people would help write code for me for a couple of these ideas, and we put them out there and we tried to get some traction, and neither of them really took off. It was there were interesting ideas, for sure. But they lacked some, some point of traction. And
06:20
I suppose during all that time at grubhub, you know, building products to meet business needs, you kind of built may have built up a backlog of these ideas to try out. It sounds like you tried out more than a couple of them.
06:33
Yeah, Funny enough, the ideas I was trying out, didn't really come from grubhub, I did get a lot of exposure to different parts of grubhub. But the types of problems we're solving at that scale, weren't all that. Well, I'll say some of them were innovative. But a lot of them were just scaling systems. Like, for example, I had, I had the good fortune of being the business analyst who is revamping our accounting system and, like re building out the business logic for like, what activities wound up in which ledger accounts which is mind numbing, but good experience for I think, just just to have that a little bit of that background. And don't get me wrong, we worked on some innovative things as well. And I was actually I think I, I was involved in some patent application with one of the founders because we came up with a way to track delivery times better through through an interesting system. But you know, by and large, most of my job was was just the nuts and bolts of, of scaling systems, which in itself is interesting stuff. I liked it. It's intellectually challenging, but it was not exposing me to like a very wide range of ideas. So these other ideas, were just things that I was inspired by in day to day life. And one was like a meetup app, like a spontaneous meetup app, because at the time there was not in this is 2013 meetup.com was very, like planned. And so the a few companies have tried this I I would later discover and that the issue with traction is, I mean, it's, you know, how do you build a network effect, it's so hard to acquire those initial users you need. You need like person liquidity, you need a lot of people to be wanting to meet up at once. So it's, it's really tough, and then monetizing it as a whole nother very challenging endeavor for that type of app. So this is all setting the stage for how I ended up at print with me, right? So around 2014 I think it was early in the year, I needed to print concert tickets for a concert, right downtown in Chicago. And it was kind of a last minute decision to go to this concert. So it was the weekend. I couldn't print the tickets at work. I realized I needed to print them somewhere else. And I didn't own a printer. And I remember having to get into at the time, I think was a cab because early days, I mean Uber Lyft. We're not quite there yet. And I, I drove about a mile away to a FedEx Office, I printed those tickets, I drove back in the cab. And the whole thing probably cost like 25 bucks between the cab fare and then FedEx Office rates for printing. Just thought, Wow, what an expensive thing to do. Certainly I could have bought a printer at that point and realize I save money in the long run. But I was also moving apartments somewhat frequently. I was in my mid 20s I was embracing the sharing economy. I was thinking, you know, why do I want to own more stuff? And I bet I figured a lot of my peers and people in my cohort felt the same way. And so the idea kind of struck for printing kiosks and it was an interesting idea. It was a kind of like a wacky idea. like okay, who would actually put printers in public places right like It sounds like that's maybe problematic, like, I could foresee many ways that that would break and how it'd be tough to manage. But the idea really kind of sat with me. And for a few months, I kind of pushed it off. And I was like, I don't know if this is a great business, and I was working on the other ideas at the time. And then one day, in the middle of the summer, I kind of just had this this moment where I was like, You know what, that idea is still bugging me. And it actually I, I could use that myself. And I bet a lot of people could, and why not just try to build it. So I just decided to go for it, stop the other projects work on this as my key focus. And that's how I ended up starting it.
10:48
Yeah, there's a lot of good useful lessons and kind of your your origin, how you got print with me off the ground, I think a couple of the things that really resonate with me is just overall, I think, when people see successful founders, they often think that, you know, that they're, they don't think of all the background work that went into sort of honing your skills, and they're just hearing your stories a lot like my own where it was like, I wouldn't necessarily call them failures. But like, there were a lot of projects that I was gonna tinkering with, you know, before we had kind of our breakout success, which, you know, went on. And I think that's a really common theme with a lot of entrepreneurs. And I'd say, the other ingredient there was to just working at seeing another company at scale that was, you know, previously a startup, be able to learn from the kind of execution, especially in like a product or product engineering type of team, we're actually working on the product. And, you know, ideally, probably some exposure proximity to one of the founders, like I think, you know, that is that can be so powerful for people who want to know, they want to be a founder, but they don't know how to get there. I have a lot of young people who reach out and say, hey, how do I do what you did? How do I become a founder, I think there's, there's these like two logical, and you should have both of them. I never had the sort of bigger company experience. But I think that's like to be able to see the, you know, the startup at scale, alongside your own tinkering projects, that's got to be super powerful, right?
12:13
Yeah, it was definitely powerful is the best education I could have ever wanted or gotten better than a definitely better than like an MBA or an advanced degree. And I actually think you're right grub hub. That year was very important. It gave me the Northstar for how a scaled business or scaling business needs to look like and how the different departments interact, and how technology can support all that. Very important lessons that I still have with me this day. And a network of people that I still keep in touch with this day, and that have helped out and consulted with me, you know, subject matter experts. But I'd even say going back before grubhub. So there's three years that I was in startup land, at early stage startups that were still trying to figure out product market fit, and building product. So I was, I started as like a sales rep in the first job for a year. And I switched to Product Manager at the next startup. And I did that for two years, about two years. And those experiences were almost just as valuable. In fact, arguably, maybe more. So I got to see these founders, these early founders, in their process of tinkering and trying to make a product that was in demand and viable. And that was just such an incredible learning experience. And I got to do it on somebody else's watch or like, on their dime, in a way, right, they were paying my salary, I didn't have that much risk in it. Certainly I was like earning under market because it was a startup, but I was learning a ton. And so that the combination of all those experiences was super helpful. So that when I went to start print with me, I already had a lay of the land of like, financing fundraising, what, you know, common pitfalls that some of those founders have fallen into with, whether that's building their product, or dealing with fundraising, and investors, right? So it was four years of incredible learning, you know, from the startup land all the way through grub hub. And I would encourage anybody who wants to eventually become a founder, if you haven't already to get some sort of experience as an employee at a smaller firm. Right? As as early as you can. I would encourage that. And, yeah, I've taken a lot of that with me even to this day.
14:36
Yeah, so it's interesting, Jonathan, I remember if I think back to when we first met, one of the things that really stood out to me was just kind of your, your sort of more pragmatic view on raising capital. If we go a little bit deeper down that path. It certainly like immediately just like kind of clicked for me as a founder who bootstrapped a company you know, some some level of success and I think there's just like Eat this echo chamber and venture capital and startup laying that it's sort of like, you get on the train, and you just raise round after round. And it's sort of like the tech media just celebrates, you know, these markups and these more dilution and more dilution. And I think it's almost unhealthy in a way of, of, you know, the way the VC industry kind of like, almost like, perpetuates this sort of like myth about building a company. And I think I've really respected Can you talk a little bit more about your sort of mindset with how you funded the business, getting it going, and now scaling it?
15:34
Yeah, happy to I, I'm very passionate about this topic. As an early employee, pre IPO employee at grubhub, I was given some stock options. So I'll start there. And that was, I think that was great that the founders still allowed early employees, I was like, employee 500, something. I was definitely not early, but they pre IPO, every employee still had a grant of options. And a year later, I was there on IPO day, I was still full time there. We all were in the money essentially. Right. And, and in a big way, I think the IPO popped. And incredibly the first day, certainly a lot of my peers who had been there many years were way, way better off than I was. But this was a modest, you know, a modest gain for me early in my career. And it is true what they say that when a when a tech darling in a community IPOs or exits and, and it's a good exit, a meaningful one a big one, a lot, it creates a whole class of new founders, right. And they're, I know, several who've gone on and founded new things after that, and, and so the liquidity was great. Again, I don't want to overstate this, it was very modest. But for me, it was the working capital for bootstrapping print with me for the first six months, before I started raising some funds from friends, I'll start with that, I think that's important to reiterate, like being an early employee, getting those options can actually be life, life altering, I won't say changing. And then I'd say my philosophy in the early days of Chrome with me, so like your, the first two years was to just raise enough funding to reach certain milestones, right, just enough to kind of keep validating that this is indeed a good business. Because when I first started with me, I went in with eyes very wide open, that this may not work out, this has a high likelihood of failing, actually, and I have no idea if consumers will actually pick up on this. So I said, I told myself, I was like, I'm gonna give this three months, if I don't see any traction, after putting alpha test printers in a few public places, I'm just cutting the cord and moving on to my next idea, right, I was 26, I had nothing to lose, which is another critical part of being a founder, you really need to be be okay to like not earn any money, or it's better if you have less to lose or lower lifestyle at that point. And I certainly had a pretty humble lifestyle at that point. And so I just figured it I bootstrapped for four or five months, just paying the developers on my pocket, I'm still working part time at grub hub, right? I luckily, they, they were able to reduce my hours to like 20 hours, which gave me enough money to pay my bills, and invest some of that money into into print with me. And there came a time where we had bought a bunch of printers, we wanted to increase our, our velocity for developers. So I wanted to hire a third developer contractor at the time. And I was like, no, what I should raise some money, I could really use some more more funding here. So I started going to friends first, and a good friend of mine from study abroad, wrote the first check in like December that year, so about five months in. And then another acquaintance from the light bank portfolio wrote another check after that, and another college friend wrote one of my former boss So in the first six months of fundraising, I just raised 50 grand from, you know, on a convertible note, and it was like such a shoddy convertible note that probably had tons of mistakes in it. But we ended up you know, converting that into equity with the first price round about a year and a half later, but that was it 50 grand to just fund more development and more printers. And again, bring me to a milestone where I would decide whether it was gaining enough traction to continue even further, you know, that end up being not very diluted at all, but enough capital how we could prove that. And then, at the same time, I was getting great mentorship from one person in particular comes to mind rasio bouza, who's the founder and CEO of fouda Buta Inc. in Chicago, they do pop up restaurants in, typically office buildings. And they've grown an incredible business. And he's a light bank veteran as helped two or three of the light band companies go public. And he was telling me early on throughout my early days tinkering with print with me, he was saying, you know, I wouldn't raise that much money. I try to bootstrap as much as you can retain ownership. Right. And, you know, he didn't think the print with me was a business that was really set up for venture rounds of funding, like ABCD, etc. And I think he was probably right. And I'm happy that I I raised in dribs and drabs slowly, because I still retain majority ownership today, and majority control. Importantly, and I could have easily gone away had I been enamored with the venture cycle of raising so many rounds, and you know, giving up more board seats losing control, right? That stuff is scary. I mean, you know, I'll jump forward a little bit to when we did raise our first price round, it was August 2016, that we got the first term sheet. And, to his credit, Jeff meters, network ventures, was one of the only VCs in Chicago that would take a deep look at permits me bear with me scared off most other VC is what a printing company right? As it as I totally understand it would, right. And he got in the numbers, our traction saw, saw the growing revenue that each kiosk was making, like, wow, this is actually a good business, great margins. at scale, it can be a meaningful business, a decent size, exit, you know, medium to large. And he said, you know, I'll do a term sheet. So we did that. And thankfully, right I, and I'm saying this to help maybe other founders that end up in this position. And, Robin, I know you're a VC now, so I hope you hope you don't, don't mind me like giving some advice the other side of the table, but you've been on both sides. So I'm sure you don't mind. Like I got great mentorship from two of these people that I looked up to when I was reviewing that term sheet. And both rasio and Mike Evans, a co founder of grub hub, when we were reviewing it together, they were like, you, you cannot give up a third board seat right now, right? Like the term sheet initially said, One investor board seat, my board seat, and then an independent third. And this was like a pre seed round. And they were like, No, no, no, you can't do that. That's crazy pants. So of course, I pushed back on that. And they, their advice was optimized for control over valuation. So I gave up the point on valuation, it was still a decent valuation for where we were at the time. And I but I was firm on retaining two out of three board seats. And to this day, I have so at I mean, I tell you, five years later, if I had if I hadn't had that advice, or I'd gone the other way on that I would have many more sleepless nights because, you know, there's there's another group of people a board that could technically asked you, whenever, you know, they think that's that's the right call. And that can happen and does happen a lot of founders. So you know, I'm very happy for that for that advice. Now on raising capital in dribs and drabs, oh, I'll continue, I raised that round, it was just 500k in new funding, all the previous notes converted in for equity, the post post money was like 3.1 on that. And then that was enough, again, to kind of validate that I could build an early sales team, we'd continue to get traction, some sales efficiency, get ready for maybe an A, well, we didn't hit quite all those metrics. In the first year I struggled with hiring I made some poor hiring choices. And nevertheless, we were still growing, we actually tripled that year, but it wasn't like what I wanted it to be, we're able to go raise a seed two, which is definitely a thing now. And we're it was an up around, I think,
24:20
an 8 million posts. And, and that, you know, was another I think, in fresh capital that was another like 900 at the time. And I was like, Alright, well, this might all be all we need to really get a sales team in place that can harm and, and prove the model and that ended up being true, I only needed that. It gave me another year and a half of burn, right? hiring and getting getting the team more efficient. And then we we reached profitability a couple years down the road and didn't really need to raise again and You know, certainly it's slower. It's a slower path. It's not for everybody. It's not for every business, right? I, you know, the venture path makes sense for a lot of businesses, but not for my business, and certainly not at the time.
25:13
So when you're talking about like raising, and like setting these milestones, you also talked about, like, kind of like a friends and family round going to people, you know, so were you matching up? Were you like setting the milestone first, figuring out what you needed, and then setting the amount? Or were you kind of gauging how much capital you can expect to raise, and then readjusting what milestones you can hit with that capital expectation?
25:41
Yeah, that's a great question. I'm not even sure I can remember exactly what my thought process was. Go back now, five, four years, you know, I think, I think it was, well,
25:52
maybe just knowing what you know, now. Like, maybe if you can't remember, like, instead of the chicken and egg quandary we could get into right now, if you had to devise somebody, what what would you tell them?
26:04
Yeah, I think I would advise to go the former route that you described, which is, pick your milestones like, what do you want to validate with, with your funding and figure out what you need? Yeah, figure out, like, what your use of funds will be? Like, do you really need 10 sales reps? Or can you validate with three? Right? All right, well, three is a lot cheaper than hiring 10 sales reps, right? Do you need five engineers or can you get by with to really try to i, in my opinion, validate with a small team as possible, because then you don't have to raise as much at such a low valuation and dilute as much. But also, like, more money, more problems, right, you raise a $3 million pre seed, you're going to have a ton of stress trying to hire up to to meet like, the expected burn on that in like six months, you're, you're gonna make hiring mistakes, these are gonna feel time pressure, you know, go slow in those early days. Unless, of course, you there are certainly exceptions where like, if you're really on to something that can be a massive market opportunity, like 10s of billions and like, you know, someone who's gonna copy right away, or somebody else is going to, or there already are competitors, you gotta go fast, right? And that's, that's where raising a lot of money and trying to blitzscale make sense where it's a winner takes all are most market. And if you don't act quickly, a competitor will, will take it right. I think that's where, where you have to, but for a business like mine, where I didn't see any competitors coming after us. And still, to this day, there really aren't any, like, I didn't have that time pressure.
27:53
It's so interesting. And I just love I couldn't agree more. It's interesting. So on episode four, we had my new con from Twin Cities bass field nation, which is huge breakout success that the story isn't very well known because we did this sort of friends and family round with my new Alcon he was sort of my brother's computer science lab partner at St. Cloud state and central Minnesota. You know, he skipped all the subsequent funding rounds, no seed round, no way around, no, no, maybe not even a B round. And then he raised like 30 million after bootstrapping for seven years. And the weird thing about my news story, in his category, there were several direct competitors that raised far more money and ended up just flaming out. And actually one case, he acquired the company, it was just like, this is why we have the execution is king podcast, not be blitzscale and raise the most money you can podcast, because it very much it speaks exactly to the core of our beliefs, which is, you know, it really execution matters the most. And I think it even matters and even in cases where there are competitors, multiple competitors, even some with a lot more capital, you know, stronger execution with the right strategy will kind of Trump the capital all day long, right? I believe that it definitely is a little more nerve wracking as a founder, when you start, you know, having a more direct competitive pressure and in there, you know, maybe categories where there, there's just a lot more capital flowing into it. But even then, like, I think my new is a great example. So I think that's probably why like, this sort of mindset you had is very much aligned with my own, you know, in terms of just capital efficiency. And I think there's also this being cognizant of the overall competitive landscape like you described, like that. It's just so important. So I know, obviously, you know, if we fast forward to today, you know, growing the company is gone from like, will the idea work? You know, scaling and scaling, of course, means expanding the team. Can you talk a little bit about, you know, some of your lessons learned in terms of recruiting and building up your team and maybe we can dive into that for the last part of the podcast here?
29:56
Oh, absolutely. Yep. And I mentioned it earlier, but I made a bunch of hiring Mistakes after my first like large round of raising and which was 500k. And so it was it was actually the investor, the lead investor Jeff gave me a book on recruiting after that he was like, you should probably read this book. I was like, Okay, great. So I read it. And it was cool by Jeff smart. And that's like one of the classic recruiting books out there. And about a year later, I picked up another book by Jeff Hyman called recruit Rockstar. So those two books have formed the backbone of our recruiting process, I've just taken their processes and kind of melded them together in a way that I think makes sense. And I hate
30:41
to interrupt yet, but I don't want to get too far away from this. You dangle that out there. And I just got to ask without naming any names. What was your worst recruiting mistake?
30:52
Worst recruiting mistake? I think so hiring a couple of people at the same time who had fantastic like results on paper in sales roles, but were toxic for culture. So really, like just looking out for themselves to money motivated? Yeah, like all about themselves and not not willing to care about the team or the company. So that was so so I shortcutted the the interview process with those, those two people and it was disastrous for the culture, right, a couple other good people left because they were there and, you know, so that set me back a few months in the middle in the middle of this whole journey. But that was a lesson I you know, definitely learned and avoided that mistake after that. But yeah, that's a it's a great question. I made plenty of mistakes, I think I've made every recruiting mistake you could possibly make. But that one stands out as the worst in terms of impact on the company. And so I started getting building a process with these books. And and also like, you just build muscle for this right over time, you you get more confident in recruiting and interviewing and, you know, the imposter syndrome goes away a year into it maybe of recruiting and, and so I've learned a lot and even even from Jeff hymens podcast recruit rockstars, where he takes he brings on entrepreneurs, and they talk about recruiting, and lessons learned. I mean, I've learned so much from there, too. So now I feel like we have a really good process. But it's so important. Nope, it was a lesson for me. Pretty pretty early on in the entrepreneur journey that I can't do everything right, I, I find myself to be pretty bright, and like, adept at many different things. I like back in a year into starting print with me. I was like, I had my hands on everything, right? I was leading the tech development, I was leading the operational side I was selling I was like, marketing, I was doing everything. And I loved it, because I like doing a lot of different things. But at a certain point can't can't just scale like that. Right? And, and that, and I thought it would be kind of easy to hire people and just have them do the roles. But no, you know, you got to find great people for each role. And that was like, a learning opportunity for me, right? I think it was 28 when we started trying to hire people and at scale, and you know, and so that like learning how to identify strong talent for a role. Also make sure that the talent matches your culture that you're trying to build for the company. Understanding like the difference between an entrepreneurial employee and somebody who works at a large company that needs so much structure and process around them and just gonna just flounder in your crazy mess of a startup, like, these are hard lessons learned. And I hope founders can avoid those mistakes by being very thoughtful about it and deliberate and listening to other founders who have gone through those same exact problems.
34:02
How do you how do you really like, ensure that they have the right personality? How do you how do you go through and like, I mean, it's not like you give them like the Myers Briggs personality test are, you know, is it just a matter of the interview process and getting a lot of the right people on your team involved with talking to them?
34:22
Well, we do actually give a culture survey I'd call it which is a 10 minute questionnaire, and it's called the culture index. And that is similar to Myers Briggs. It tells us at a high level, where an applicant falls on five or six different spectra of personality. So how driven they are right the competitive atop like seeking risk and autonomy, how socially our extroverted, introverted and in a way, how urgent they are versus more like methodical and Slow, and then how like detail oriented and conscientious they are, it's been around for a while, it's a derivative of like the five factor test, and like many people have written about it. And I use it religiously to this day. And so it is one data point among many in the interview process, and helps us get more comfortable with the idea of a person in a role and you figure out what archetypes and patterns you want for each role, and you try to make sure that your applicants match at least match majority of those spectra. So love that test that was introduced to me in 2018 by an investor who literally wrote a check for us to go get trained on it, like a five figure, check. He just wrote it. For me, it was like a gift. I was like, wow. But you know, that has been so game changing for the company that I'm sure he's he's, you know, it's kind of like, he's was protecting his investment, because he he probably also saw the hiring mistakes I was making. I was like, you gotta you got to go through this training, and use this test.
36:05
What What was the name of the test? I wrote down? culture index test. Is that the name of it?
36:11
Yeah, the culture index? Yep. Yeah, they're, they've been around for, like 20 years. And there's a great team at UT Dallas, I'm happy to put any founders that are interested in touch with with their leadership in Dallas. I'll give my contact info after the show. But you know, it was transformative. I'm a junkie on that now. And it is, it's really, it gives you a reference point that you you can't even imagine for assessing candidates versus like the, the traits that you really need in a role. Now, that's just one thing. You also have to test? Do they vibe with your culture? Like, if you're trying to build a very Hustle, Hustle, Hustle culture? That's like 70 hours, 80 hours a week? Well, are they willing to do that? Are they excited by that? Is that is that are they at a point in their career where they can do that, I was never trying to do that with all my employees. Since day one, I've expected just 40 hours a week, because we can get a lot done in 40 hours. And we we do I mean, I work I work a little bit more than that. But we're, we're still growing exponentially. You know it with a reasonable culture, they're not not a crazy 7080 hour week culture. But you know, I realize some startups it's, that's, that's what they want. And there's good reason for it. In some cases.
37:31
I think that's really interesting and kind of macro perspective, you know, our company's scaled to 170 employees. And my brother Ryan, kind of, we were twin brothers, he ran kind of product engineering team and I, everything else kind of, for periods of time kind of rolled up to me. And so I think back to the way you evolved, your, your entrepreneur, your leadership style, sort of going out, studying the the areas, the best information available on certain processes, you knew you needed to scale your organization, and then bringing that into your business, on your own doing it on your own as an entrepreneur. And it goes something I remember, like in our sales organization, we got to several dozen people in our sales organization in my last company. And I think I read every, there's all these different methods of selling, there's like SPIN Selling solution, selling challenger sales, all these different methodologies. And I would just read up on all of them, I go, I think this would work best in our business. So we're going to implement this. And then the next step was running a sales training workshop. And we're creating case studies based on the book, you know, for this methodology that is completely built for our business. And it was like, and I thought it worked really well. There's this sort of attention to detail on scaling, the organization, the onboarding that went into it. And, you know, even down to like an onboarding checklist for like, the first 30 days in an employee. There's just I know, I was listening to your podcast interview on recruit rockstars. And you talked about, you know, the importance of strong onboarding, I think that's something many startups, you know, really fail at, quite frankly, though, especially in the positions where, you know, you're going to add a lot of staff. You know, it's so critical. The early experience and employee has made me talk a little bit about like, you know, beyond recruiting like the onboarding experience, and some of the things you've learned as you guys have been building up the business.
39:21
Yeah, sure. So you, you hit the nail on the head. onboarding is very important. We've, I learned the hard way I had a couple people that I just kind of threw to the wolves and just said, Hey, can you go figure this stuff out, and that they didn't last long, and that was my fault, right? But I learned some wisdom from Jeff in his book to take onboarding very seriously. So I started there a couple years back, I built an onboarding checklist of things that I think every employee approved with me should know. And you know, it's it's the nuts and bolts of like, systems, getting getting all your tech stuff on boarded obviously that's going to be There, but also like, how we communicate what are our communication guidelines and standards? And what are our okrs? What does our OKR system look like we do objectives, key results, like the measure what matters, but we have every employee read the measure what matters book. So that's part of the onboarding checklist. So we we try to be just as good about onboarding people into our culture as we do the nuts and bolts of the systems in the company and also like the knowledge for their specific domain or the role. Both of those things are very important. I we now have the good fortune of having two people in HR lead recruiter and then kind of an HR recruiter hybrid. And now that HR hybrid is onboarding people, and has a checklist and you know, he's there, buddy, for for onboarding. But early on, it was all me, right? When you're a 10 person company, you're the founder, you're doing everything. But like you said, Rob, I, I would read tons of books, I still, there's there's a bookshelf at our office in Chicago, where I dumped all my books before I moved to Denver last year, and it's like, filled, it was probably 100 books on startups selling marketing, tech development. I mean, you name it, I think that's another key point for aspiring founders is you have to be a voracious learner. You have to be humble enough to realize you, you don't know everything yet. Which I, I'm not sure I was quite there at 26, I kind of learned the hard way. I need to level up a lot of skills in my late 20s. But you know, you really can if you're open to learning and curious and you're seeking it, you can find so much wisdom in any topic by just reading a book, and then bringing it to your business and saying, alright, this sounds great for my business. The next day, you incorporate it into your process, and you're able to do that as a founder, right? Like there isn't red tape, which is great. Your your employees might have whiplash if you're doing that too much. So you can't be a book of the week person but you got to, I think there's a balance you can you could do it reasonably in a way that is beneficial for the org.
42:14
One of the other managing partners are great and adventures is Rob's twin brother Ryan, co hosts other episodes. He is fantastic at producing book recommendations for me, I don't know how many of his I have behind me on the shelf, but several and the last time I we were in person, I saw Rob and Rob recommended a book to me that I'm actually already currently reading a Clayton Christensen book. It was just fantastic. We are running out of time here though. I want to make sure we get in our last question. I like to ask every one of the guests on our podcast, this question focused, we're focused on execution. And we like recognizing people who can do that it might not always be the flashiest people who are getting that recognition. So is there somebody, maybe it's a team or a startup or a single person that's really executing that maybe they're flying under the radar, maybe they're not maybe they're deservedly, very popular, but someone that you've seen or startup that we should be paying attention to.
43:16
I'll say I'm again, I always and I will always say this orazio bouza is probably the best operator I've ever met. And I've met a lot. And you know, just to give you a sense, so he he's skilled three or four light band companies and food is is now an awesome success in Chicago. But I think he told me once and he wasn't trying to brag, but he was just kind of explaining, like how he does budgeting. And he, he had set lot, you know, pretty ambitious projections for fouda in the early days when their fundraising and you know, some investors were passing on on a couple of his rounds, they just didn't think it was for them. It wasn't software enough. But then he would go back to them a year later. And he would show them the new projections. And they would see that he actually hit the ambitious projections. And they were like, no one ever does that. No one ever hits their startup rejections, but he actually does and I've learned a ton from him. He he, he's probably the best. I mean, I can't think of another so he is the best executer that I've ever met. So I'm happy to make an intro to try to help you guys get him on the podcast at some point.
44:30
Yeah, that'd be cool. Sounds great. Well, thanks a lot, Jonathan for joining us today. It's been a pleasure.
44:35
pleasures all mine. I've really enjoyed the conversation. And yeah, good luck. Continuing with the podcast is a great idea.
44:41
Thanks.